Liam Neeson's 'Cold Pursuit' Red Carpet Event Cancelled After Racially-Charged 'Revenge' Comments: Report
Following his racially-charged "revenge" comments published by The Independent Monday, the red carpet at the premiere of Liam Neeson's latest film, Cold Pursuit, has been canceled, The Hollywood Reporter reported Tuesday.
Nearly 40 years ago, a friend of Neeson's told him she had been raped, allegedly by a black man. The 66-year-old said he was overseas when the incident occurred and was only informed after he returned home to the U.K.
"She handled the situation of the rape in the most extraordinary way," Neeson said to The Independent. "But my immediate reaction was… did she know who it was? No. What color were they? She said it was a black person."
"I went up and down areas with a cosh, hoping I'd be approached by somebody. I'm ashamed to say that, and I did it for maybe a week—hoping some 'black b*****d' would come out of a pub and have a go at me about something, you know? So that I could kill him," he added.
Get your unlimited Newsweek trial >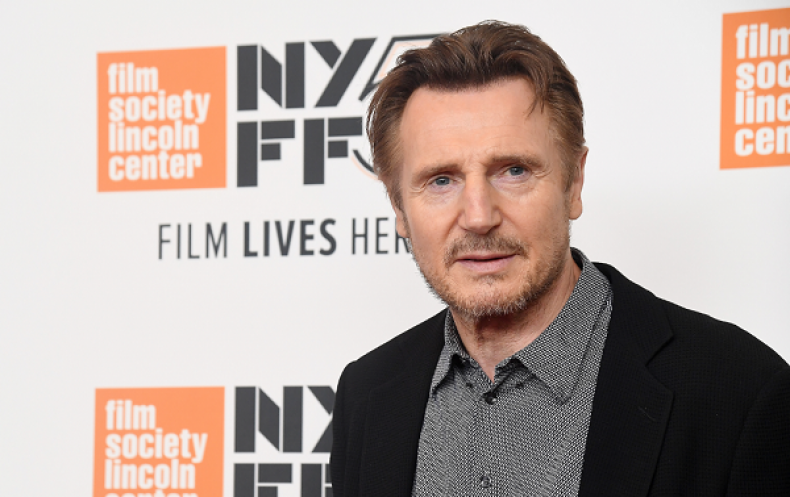 The Irish actor attempted to clear up his controversial comments Tuesday on Good Morning America with host Robin Roberts by saying he's "not a racist."
"I was trying to show honor, to stand up for my dear friend in this terrible, medieval fashion," he said. "I'm a fairly intelligent guy so that's why it shocked me when I finally came down to earth."
Roberts responded: "The one point I want to make out is that this wasn't discovered by somebody. You admitted this."
Get your unlimited Newsweek trial >
"This wasn't a gotcha [moment]. So I will give you credit there, but also having to acknowledge the hurt, even though it happened decades ago, the hurt of an innocent black man, knowing he could've been killed for something that he did not do because of the color of his skin."
She added, "You have to also understand the pain of a black person hearing what you said."
The New York City premiere screening of Cold Pursuit at AMC Loews Lincoln Square is proceeding as scheduled. A person familiar with the matter told THR the red carpet "wouldn't be appropriate under the circumstances."
Cold Pursuit is set to hit theatres Friday and will continue Neeson's recent trend of vigilante movies. The movie traces how snowplow driver Nels Coxman's quiet life comes crashing down when his beloved son dies in mysterious circumstances.
Liam Neeson's 'Cold Pursuit' Red Carpet Event Cancelled After Racially-Charged 'Revenge' Comments: Report | Culture