Prince Protégée Lianne La Havas on His Final Message and the Advice She's Taken to Heart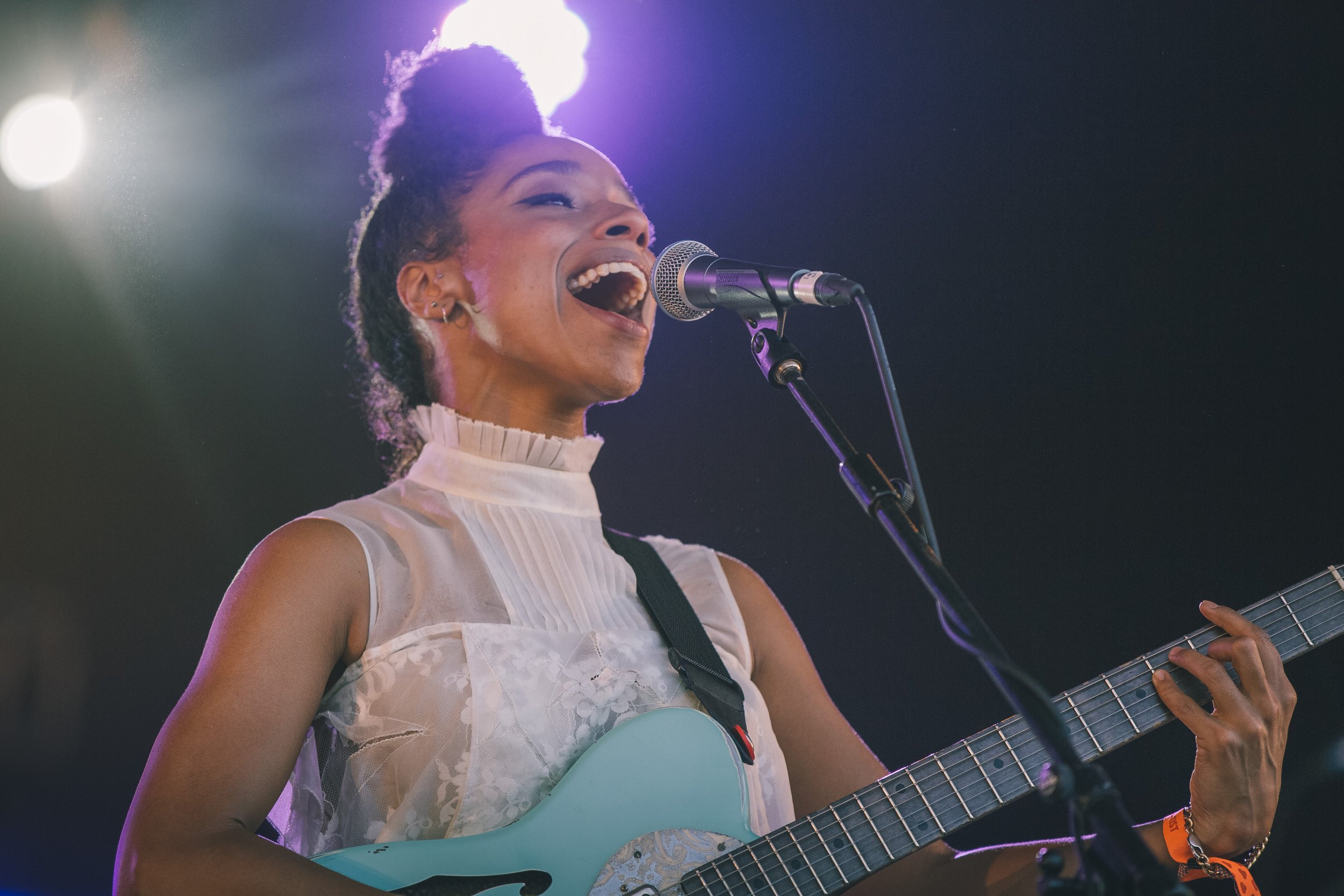 Prince loved women. In his lifetime, the Purple One championed female artists like few others in the music industry. As lauded as he was for his own records, such as the seminal Purple Rain, a crucial piece of his contribution to music will be his protégées. One of his final discoveries, before his death in April at 57, was the British soul singer Lianne La Havas.
As Prince apprentices go, the 26-year-old, with her soothing brand of soul-meets-folk, and modelesque, striking cheekbones, is among the most arresting—it's easy to see why the music legend was so enamored with her, to the point where he gave a famous press conference in her east London living room in 2014.
La Havas was born in south London and raised in a Greek-Jamaican household, where she developed an affinity for music from an early age; her father taught her the basics of the guitar and piano when she was seven and she was also part of her school choir. The singer began her career in 2012 to immediate acclaim. She was named in the BBC's prestigious Sound of 2012 music poll—an annual predictor of that year's future chart toppers that previously featured an unknown Adele—and in July the same year her debut album, Is Your Love Big Enough? , reached No.4 on the U.K. album chart. It was later chosen as iTunes' best album in its year-end honors.
La Havas meets with Newsweek backstage ahead of a performance in her native east London. Her name is emblazoned on signage spread across the 200-acre Victoria Park where she is billed as a headliner; she is set to perform at Lovebox and Citadel festivals, alongside acts including Major Lazer, LCD Soundsystem and Sigur Ros.
Prince would have surely been proud to see La Havas flourishing in her career: she has just finished supporting Coldplay on a worldwide stadium tour that saw her perform to hundreds of thousands of fans across Latin America and Europe.
For La Havas, the tour has been a "convenient distraction" from the harsh reality that her friend and mentor is no longer alive.
"I hadn't seen him in a long time when it happened, so that detachment we had over a few months...it's so hard to believe I'm never going to see him again," she tells Newsweek. "I still don't believe it. It's weird."
La Havas isn't alone. Her mourning is a communal one felt by the female protégées Prince forged relationships with, however briefly or tenuously, in his expansive career. There was Vanity, the Canadian singer he became musically and romantically entwined with in the 1980s (and who died in February); the drummer and singer Sheila E., who performed with Prince on his Purple Rain and Sign O' the Times tours; the Scottish singer Sheena Easton; and one Tara Leigh Patrick, upon whom Prince bestowed the more recognized stage name Carmen Electra.
In Prince's final years he lent his unique mentorship to a new generation of rising female stars. Among them were Janelle Monae, the funk-soul singer whose androgynous style could well have been plucked from the Purple One's own wardrobe, and Judith Hill, a former backing singer whose 2015 debut album, Back in Time, Prince produced. It was Hill that witnessed the beginning of Prince's demise on April 15 when his private jet, flying from Atlanta to his Paisley Park estate in Minnesota, made an emergency stop in Moline, Illinois. Prince had lost consciousness over dinner and, had it not been for Hill's quick-thinking in alerting the pilot, he might have died six days earlier than he did. Finally, among his mentees there was La Havas.
La Havas caught Prince's attention in 2012; he had seen one of her performances on an internet live stream and contacted her manager. Soon they were exchanging phone calls directly. By 2014, La Havas found herself in Prince's circle of friends, recording music at his Paisley Park studios in Minnesota and appearing as a guest performer during his electric eight-minute medley on Saturday Night Live that November.
But perhaps most incredibly—and bizarrely—La Havas must be the only person in the world who can say that Prince performed a concert in her living room.
In February 2014, on a whim during a trip to London, the eccentric singer commandeered the front room of La Havas's rented flat in Leyton, east London, for a gig in front of a handful of people. BBC Radio 6 Music presenter Matt Everitt noted at the time, the crowd consisted of "me, two other journalists, Lianne, her two housemates and Prince's crew of about 10." Prince and his all-female band 3rdEyeGirl performed two songs from his album Plectrumelectrum, released that September.
La Havas's definition of an "intimate" gig differed vastly from Prince's, though—the Purple One installed his own stage, lighting and smoke machine in the singer's living room and used her bedroom as his personal dressing room.
"It'll always be this really random, amazing thing that happened," the musician says now, cracking a smile. Though she doesn't live in the flat anymore, "that memory will always remain."
La Havas avoids commenting on the circumstances of Prince's death, ruled an accidental opioid overdose in June, although she hopes that his secret, and ultimately fatal, addiction to prescription drugs will be a cautionary tale for others.
"I hope that if you are in a situation [like that], you seek help," La Havas says. "He did have so many people around him that loved him—I guess that's why it's so hard to believe [he was unwell]. It was so unknown."
The singer's final interaction with Prince a few months before his death was a gesture consistent with the mutual affection he and La Havas had developed over the years. "He used to find photos [and] he'd send it to me, or if he liked some music [he'd send it to me]," she explains. The final message was "a picture of me from Twitter," La Havas recalls. "A fan had tweeted it to him. He sent it to me just wishing me well."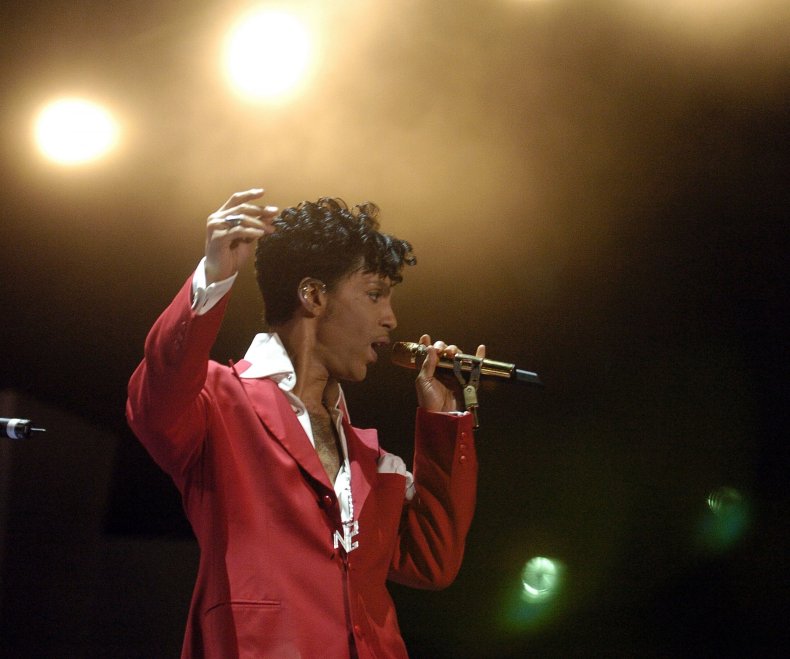 La Havas is now two records into her promising career—her second LP Blood was released in 2015—and, thanks to the wisdom imparted to her by Prince, more determined to do things her own way, just as he did.
"He gave incredible advice, it was always encouraging. He would say: 'Don't worry about what your label thinks. Just do what you want to do,'" she says.
Some of that strong-willed Prince influence may be felt on her next record, which La Havas says she wants to be "less convoluted than the last process," referring to the multiple producers that worked on Blood compared to her first album, which was produced by Matt Hales.
"I wouldn't shy away from working with bigger producers at all," said La Havas, who teamed up with regular Adele collaborator Paul Epworth on the song "Unstoppable" for the last album. "But it is also interesting—often it's a suggestion from someone at your record company, but really they're telling you [what to do]. Having done two albums now I've got a fairly good idea of what I want."
Prince may not be here to guide her anymore but La Havas's newfound assertiveness suggests he's educated her just enough. That much is evident onstage at the festival later that day as she picks up her guitar and riffs with an exuberance that bears a striking resemblance to her mentor's own bombastic showmanship.