#LiarLewandowski Trends After Former Trump Campaign Manager Goes on CNN, Stonewalls Congress
President Donald Trump's former campaign manager Corey Lewandowski drew ire from social media users after appearing before the House Judiciary Committee and on CNN.
Lewandowski's television interview came the day after he was called to testify before the congressional committee as to whether Trump obstructed justice. However, he largely refused to answer questions to the point that Chairman Jerrold Nadler threatened to hold him in contempt of Congress, calling his behavior "completely unacceptable."
While appearing on CNN, Lewandowski addressed Nadler's comment and told host Alisyn Camerota that he had no reason to be held in contempt, adding that if the committee wanted, he would be "happy" to return and answer more questions.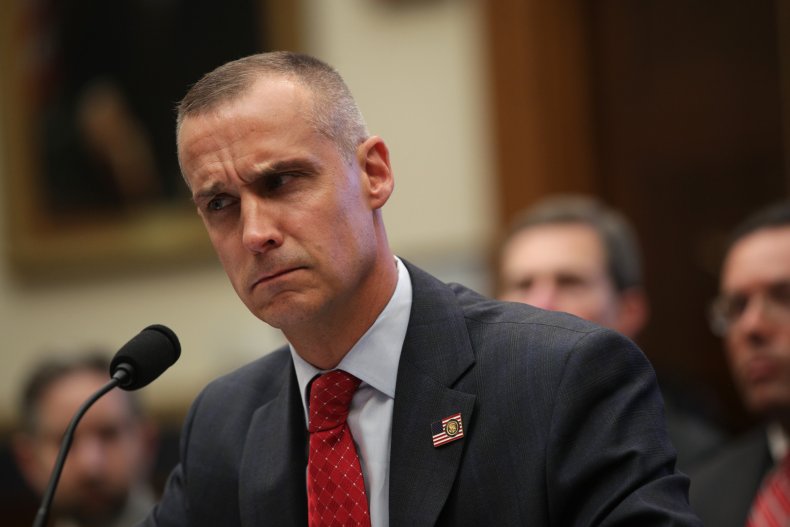 After citing a portion of special counsel Robert Mueller's report, Lewandowski admitted to Camerota that he hadn't read it and on Tuesday, told Congress that he had no obligation to tell the truth to the press. The public backlash from his comments caused "#LiarLewandowski" to trend on Twitter, with more than 6,000 tweets invoking the hashtag Wednesday morning.
Representative Dwight Evans' reelection campaign invoked the hashtag in a tweet saying there weren't "enough words" to describe Lewandowski's "shameful display" before Congress.
Errol Louis, the host of Inside City Hall, retweeted a clip from Lewandowski's CNN interview and said Democratic leaders should be grateful if the former campaign manager runs for Senate as a Republican nominee.
"He was nice enough to record an ad for them on national TV this morning. #LiarLewandowski," Errol tweeted.
On Tuesday, Lewandowski launched a new website for his potential Senate run in New Hampshire. Little information was available on the website, which encouraged visitors to show their support by providing their names and email addresses. It also touted a number of complimentary endorsements from Trump, including that Lewandowski would be "great for New Hampshire" and "great for America," as well as, a "fantastic senator."
The official Twitter account for the New Hampshire Democratic Party (NHDP) posted a clip of Lewandowski saying he had no obligation to be honest, accompanied by the trending hashtag.
Joshua Marcus-Blank, press secretary for the NHDP, took to his personal Twitter account to call Lewandowski's performances "embarrassing."
During the CNN interview, Camerota brought up Lewandowski's comment that he only had an obligation to tell the truth when under oath. Lewandowski retorted that it was more than some CNN commentators could say, pointing to former Deputy Director of the FBI Andrew McCabe.
McCabe told CNN host Chris Cuomo on Monday that he rejected the findings and conclusions of the inspector general's report saying that McCabe "lacked candor" during an internal probe. As of last week, federal prosecutors were said to be preparing criminal charges against McCabe, though the exact nature of the charges has not been specified.