Liberal Mayor Assaulted by Far-right Mob at War Memorial Event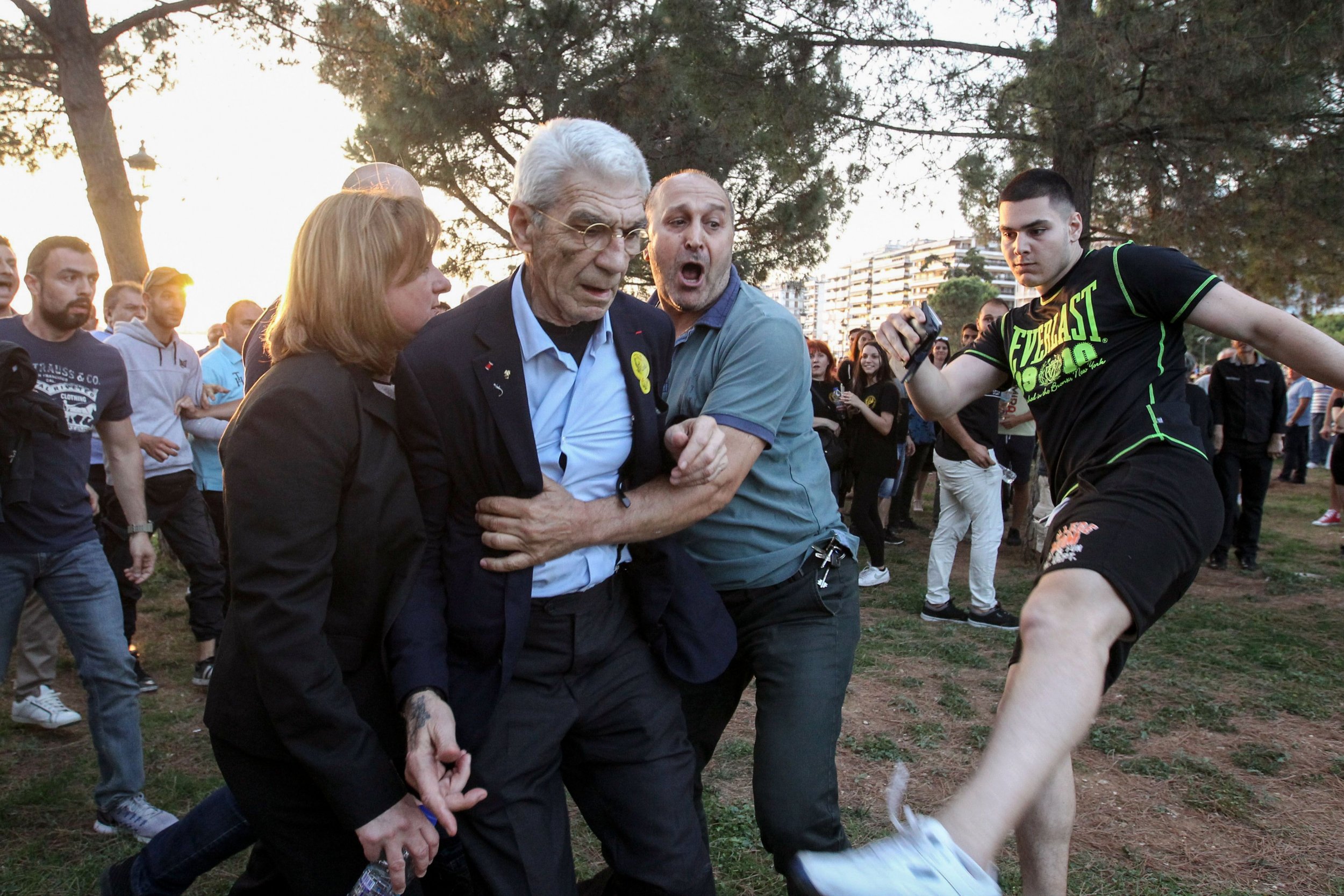 A liberal Greek politician has been attacked and hospitalized by a group of far-right supporters as he attended a World War One commemoration in the city of Thessaloniki.
Yiannis Boutaris was assaulted when a group of nationalists took issue with him attending the event, which marked the killing of ethnic Greeks by Turks, the BBC reported.
The 75-year-old politician is known for his liberal and anti-nationalist views. After some initial heckling, around a dozen people approached Boutaris and demanded he leave the event. Bottles were then thrown at Boutaris and, after he fell to the ground, the group kicked the mayor in the head and legs.
The politician's aides helped him escape the attack, and he was taken to a local hospital where he was kept in overnight for observation. As the group fled the scene, nationalists pelted them with bottles and rocks. Even as Boutaris was driven away, far-right supporters tried to smash his car's windows.
"It was a nightmare," he told the Greek Reporter website. "There were several people that attacked me. They were hitting me everywhere."
Four people have now been arrested in connection with the assault, the website said. Three men aged between 17 and 20 were detained along with a 36-year-old ethnic Greek man from Georgia. Police are still looking for more suspects.
Other Greek politicians have condemned the assault. The ruling left-wing Syriza party said the attack was a "fascist attempt to target and intimidate" the mayor, while the main opposition party—New Democracy—called for the immediate arrest of those involved.
Prime Minister Alexis Tsipras blamed "far-right bullies who have to face the consequences of their actions. As long as political forces allow for marginal elements to hide behind a supposed sense of patriotism, the serpent of fascism will directly threaten democracy," said Tsipras.
Immediately after the attack, Ourania Michaloliakou—the daughter of Golden Dawn leader Nikos Michaloliakos—tweeted: "Bravo to each and every one who carried out his duty in Thessaloniki today. Respect."
Michaloliakou was among six people arrested after a masked group on motorcycles attacked a group of Pakistani immigrants in 2012. All were later released.
Boutaris has served as the mayor of Thessaloniki—the second largest city in Greece—since 2011. During his time in office, Boutaris has been praised for embracing the city's multicultural past. He wishes to build a mosque in the city and under his leadership Thessaloniki has celebrated its status as the birthplace of Kemal Atatürk, the founder of modern Turkey and a hate figure for far-right Greeks.
Boutaris has also actively promoted the city's Jewish heritage, with work underway on a Holocaust museum to commemorate the 50,000 Jews who were killed during the Nazi occupation of the city in World War Two. Speaking in Berlin earlier this month, he said the museum "will be a beacon against racism and fascism."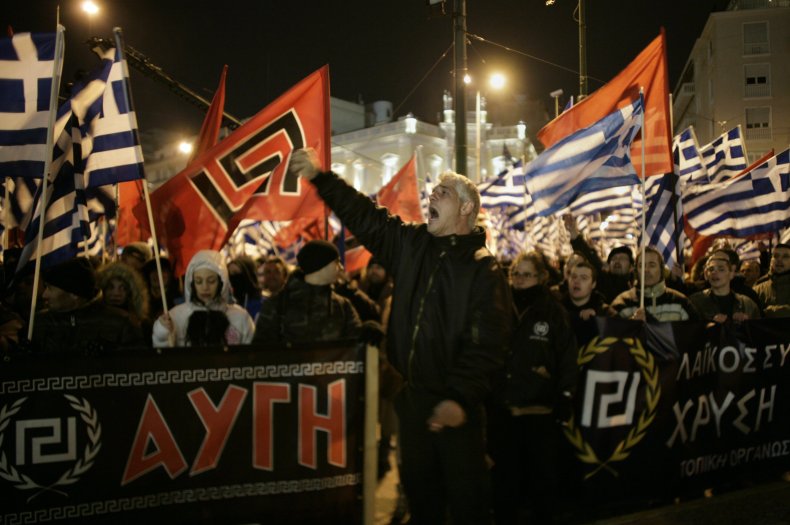 Greece is currently locked in longstanding naming dispute with neighbor Macedonia, as a northern Greek region refers to itself using the same name. Boutaris recently branded those opposing a compromise with Macedonia "idiots." Thessaloniki is located in Greek Macedonia, and Boutaris's stance angered local right-wing groups.
Greek politics has been facing the threat from far-right movements for many years. Buoyed by the country's drawn-out economic turmoil and position on the front lines of the European migrant crisis, nationalists have become an influential force in Greek politics. Golden Dawn—the violent neo-Nazi party linked to multiple murders—is the country's fourth largest parliamentary group.