Donald Trump Just Looks Angry All the Time, Says Study Denying 'Fake News' Media Bias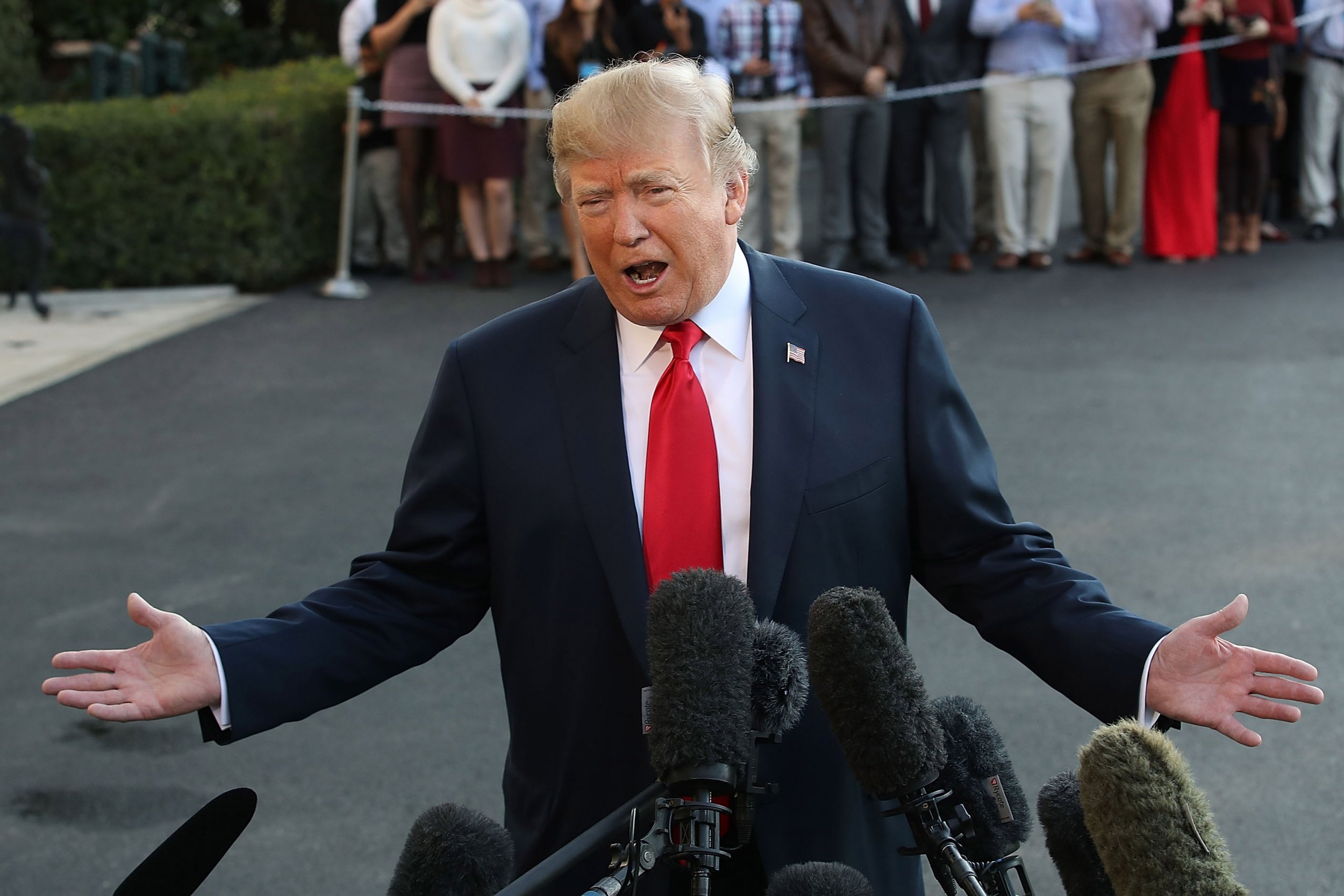 President Donald Trump isn't portrayed as angry by the so-called liberal media—he must just look that way naturally!
A new study by a tech company found that there is "no systematic bias in the way left and right media outlets represent" the president.
"President Trump often says the media are biased against him, but that's not true when it comes to the imagery used to portray him," said Anastasia Leng, CEO of the tech company Picasso Labs.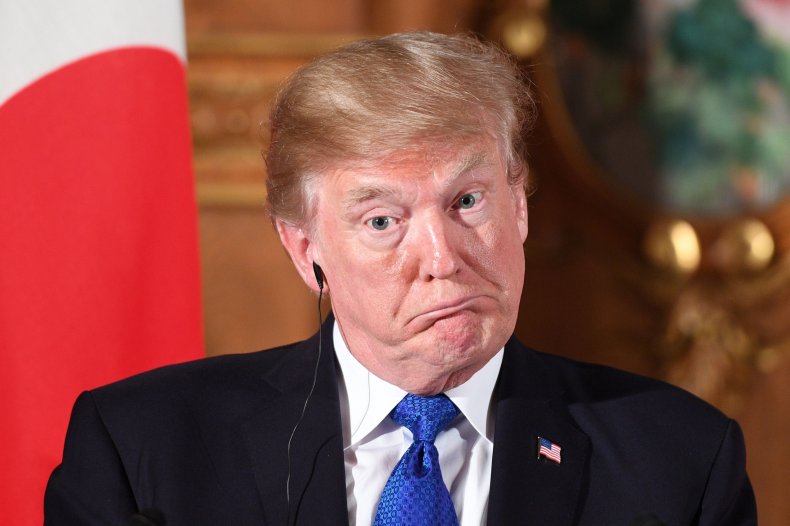 The startup scanned 5,000 news articles from 12 U.S. news outlets between August 2016 and March 2017 to see which outlets portrayed the president as angry.
Liberal media had the lowest percentage of using angry images of the president at 44 percent, and in fact ran happy pictures of Trump 23 percent of the time. Conservative publications ran happy pictures of the president only 20 percent of the time.
The liberal media showed the president's family more often and pictured him with servicemen and servicewomen more than conservative news organizations did.
The group surveyed images from The New York Times, The Washington Post, Politico, Fox News,Breitbart, USA Today and Bloomberg. Picasso Labs chose the news outlets based on a Pew Research Center study on political polarization and media habits.
"While it is widely assumed that some of the country's most prominent media outlets are biased to the left or right, our surprising results show that images of President Trump in the influential 12 media outlets we studied over a seven-month period were not used to sway or manipulate the public's opinion," Leng said.
But all media outlets, from liberal to conservative to moderate, preferred to use angry images of the president than ones in which he appeared to be happy. Perhaps that's because the president is so often angry at the media itself.
After his election, the president said in a tweet: "the FAKE NEWS media"—including The New York Times, NBC News, ABC, CBS and CNN—"is not my enemy, it is the enemy of the American People!"
In an August rally, the president called journalists "sick people" and said the media was "trying to take away our history and our heritage."
His words have alarmed journalists everywhere. Cecilia Vega, an anchor with ABC News, said after the rally: "It is only a matter of time before someone gets hurt" following the president's comments.