Liberals 'Would Kill Themselves' if Trump Won Nobel Prize, Says Lindsey Graham
Senator Lindsey Graham has suggested there would be "mass casualties" if President Donald Trump was awarded the Nobel Peace Prize because "liberals would kill themselves."
Speaking in an interview with Fox News on Sunday, the Republican suggested the president should be awarded the honor for his work in bringing North Korea to the table in peace talks.
"I want to be there," Graham told Fox News of a potential award for Trump. "It may be the first time the Nobel Peace Prize was given and there was mass casualties because I think a lot of liberals would kill themselves if they did that."
"No other president has been that blunt [with North Korea] and that's why we are where we are because China and North Korea believe that if Trump acted he would use military force and North Korea would lose," he added, explaining Trump had done something "historic."
His comments come days after North Korean President Kim Jong Un crossed the bridge into the demilitarized zone with South Korea in a historic meeting with South Korean President Moon Jae-in.
And the senator is not the only person to suggest the president should receive a Nobel Peace Prize for his part in bringing about the meeting, with a crowd at a rally in Michigan chanted "Nobel, Nobel" as Trump discussed the talks, Mediaite reported.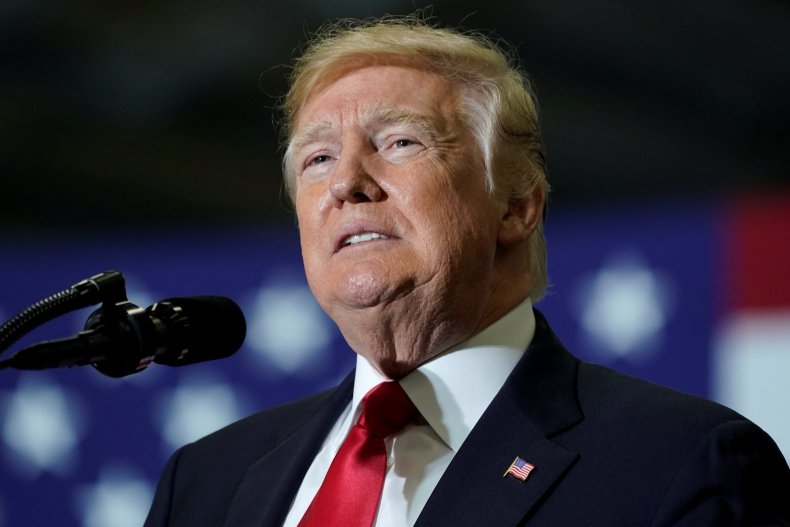 "That's very nice, thank you. That's very nice," Trump said in response to the chanting.
And Donald Trump Jr. suggested his father should be considered for the prize, which was awarded to Trump's predecessor Barack Obama, who was nominated for the prize 11 days after taking office.
"Best short ever! Remember who decides this stuff. Noting to do with merit as we have all seen. The globalist elite would never give him that win. Donald Trump at 2/1 to win 2018 Nobel Peace Prize," Trump Jr. tweeted on Friday.