Exclusive: Liberia's Vice-President Backs Donald Trump on Foreign Aid Cuts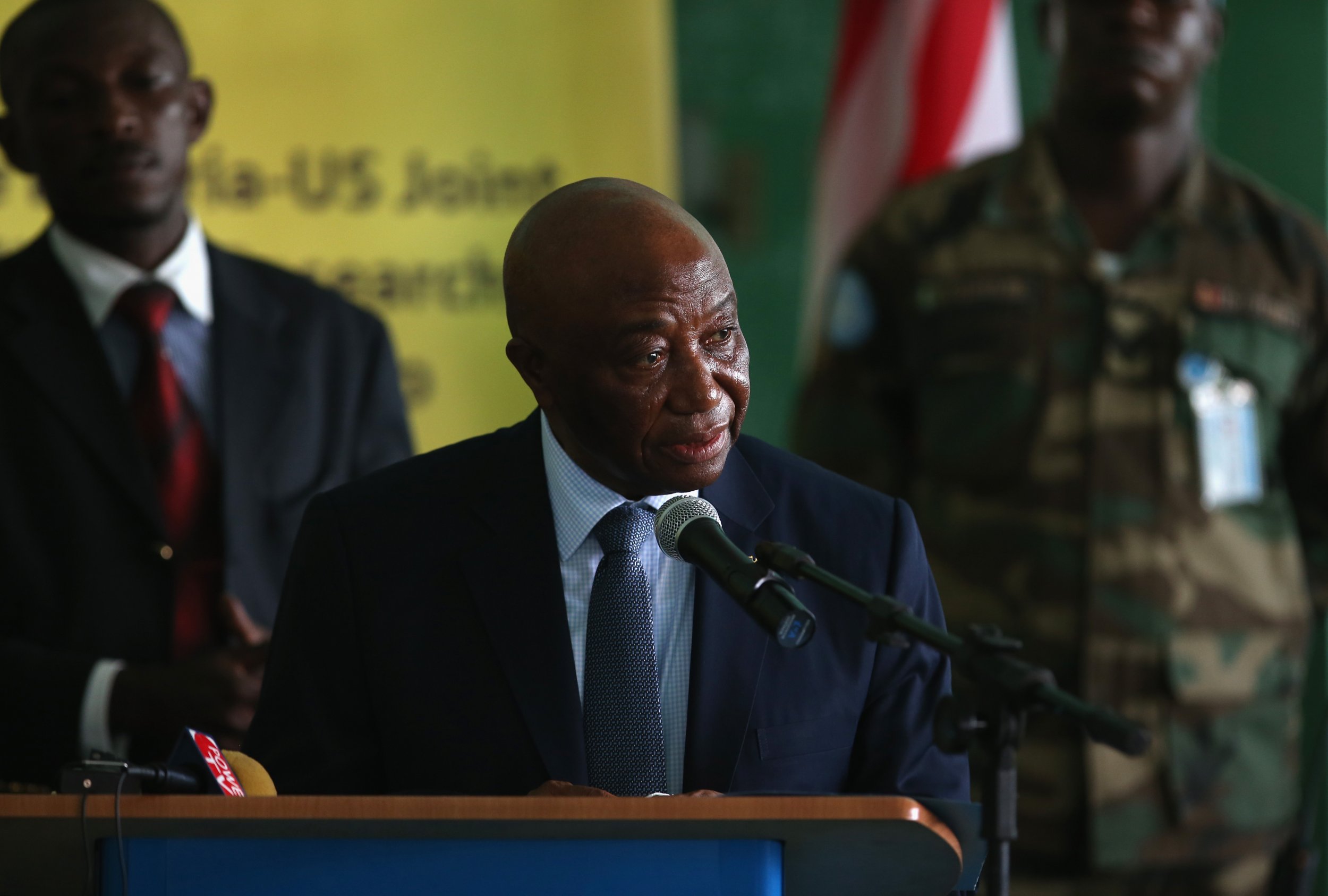 Liberia's vice-president has backed U.S. President Donald Trump's plans to slash foreign aid, saying that the West African country "cannot continue living on handouts."
Joseph Boakai, who is running to be president of Liberia in elections in October, says in an exclusive interview with Newsweek that he wants to fight corruption and improve infrastructure in the country to reduce its reliance on foreign aid.
In a budget proposal published in March, Trump proposed a 28 percent cut in funding for the State Department and USAID, the country's main facilitators of foreign assistance. Foreign aid constituted 1.1 percent of the 2015 federal budget in the United States.
Relative to its population, Liberia has been one of the biggest beneficiaries of U.S. aid in recent years, in part due to a surge in funding to help respond to the outbreak of Ebola, a viral disease that ravaged three countries in West Africa and killed 4,810 people in Liberia. In 2015, USAID disbursed $511 million to Liberia, which has a population of 4.5 million people—or roughly $114 in aid per person. The biggest African recipient of U.S. foreign aid that year — the Democratic Republic of Congo — received $852 million, which equates to $11 per person in the country of 77 million.
"The U.S. will look to us to become responsible. I don't think anybody wants to have a country that will just be a liability to the other country for many years," says Boakai, speaking to Newsweek from the Liberian capital Monrovia. "Overprotected children cannot be self-reliant; we cannot continue to be a country living on handouts."
The ties between the two countries go back centuries. Liberia, Africa's oldest republic, was founded in 1847 by freed American and Caribbean slaves who had settled in West Africa. The country's constitution is modeled on that of the United States and Liberia's national flag—the Lone Star—is a derivative of the Stars and Stripes but with a single star. More than 71,000 Liberians live in the United States, the country's eighth-biggest African diaspora population.
Liberia has been racked by civil conflict in recent decades. Rebel forces led by the American-educated warlord Charles Taylor overthrew the Liberian government in 1990, sparking 13 years of on-off conflict that left 250,000 people dead.
The country elected Africa's first female head of state, Ellen Johnson Sirleaf, in 2006. She stabilized the conflict and was jointly awarded the Nobel Peace Prize in 2011 for her role in peacebuilding and promoting women's rights. But from 2014 to 2016, Liberia was at the center of the outbreak of Ebola, which claimed 4,810 lives in the country and slowed economic growth. Around $2.2 billion in GDP was lost due to the epidemic in Liberia, Sierra Leone and Guinea, the three countries worst-affected.
But Boakai says that while Liberia will continue to require assistance from the United States and other donors in times of emergency, it must do more to help itself. "Foreign aid is good, but Liberia is such a rich country that if we take the right measures, we probably won't need much," says the vice-president, who has served alongside Sirleaf during her 11 years in power. "So we will continue to relate to the United States and other friends, but I think we have to become more responsible as a country."
In the 2015 fiscal year, foreign aid constituted almost two-thirds of Liberia's gross national income; the United States was by far the biggest contributor, stumping up $362.6 million of the total $1.1 billion received by Liberia, according to the Organization for Economic Cooperation and Development (OECD).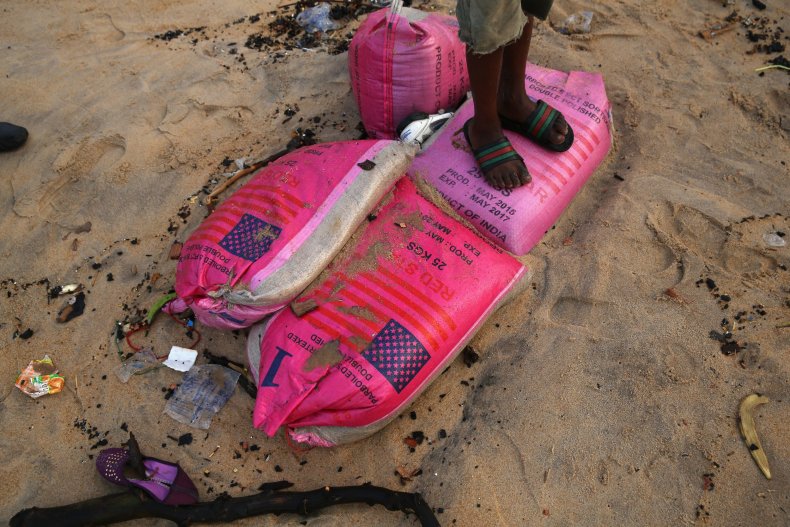 As well as the Ebola outbreak, Liberia's economy has stagnated due to a global decline in commodity prices. The country is dependent on commodities, including iron ore, rubber and gold. Between 2014 to 2016, average economic growth was zero percent. The economic crisis represents a "critical stage in Liberia's peacebuilding and development process," according to the World Bank.
The civil conflict and Ebola crisis have made it difficult for Liberia to diversify its economy, says Alex Vines, head of the Africa Programme at Chatham House, an international affairs think tank in London. As such, it would be unrealistic to expect the country to cope with a significant cut in U.S. aid in the short term.
"Liberia is very donor dependent and commodity dependent," says Vines. "The U.S. is the major donor in Liberia...who's going to fill the gap?"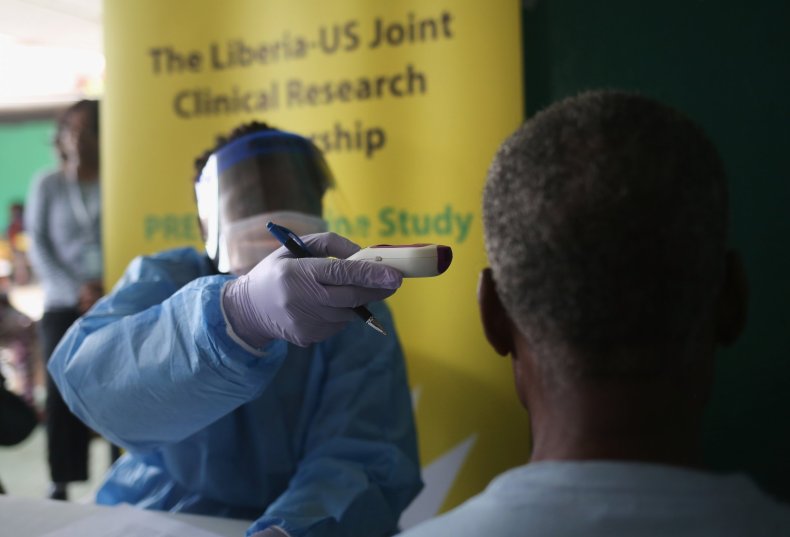 Trump has emphasized putting American interests first in U.S. foreign policy and has pledged to reorient assistance to other states. A State Department budget document obtained by Foreign Policy showed plans to potentially merge USAID with the State Department and cut aid to developing countries by more than a third.
The U.S. ambassador to the United Nations, Nikki Haley, has also pledged to conduct a thorough review of American contributions to peacekeeping operations around the world. The U.N. mission in Liberia (UNMIL) — which has an annual budget of $187 million — announced it was handing over security responsibilities to the Liberian government after 13 years in the country, although a reserve force of 1,240 military personnel and 606 police remain.
The decision has raised concerns among some analysts ahead of the October elections, which will constitute the country's first post-conflict democratic transition.
Boakai is one of more than a dozen candidates who have expressed a desire to replace Sirleaf: Other contenders include George Weah, widely regarded as one of Africa's greatest-ever footballers, and Prince Johnson, who led a rebel militia during the first part of Liberia's civil war. Whichever candidate succeeds will be tasked with continuing to rebuild a fragile state and kick-starting a stagnant economy that has for many years relied on the assistance of others.