U.S. Officials Say Mystery Liberia Outbreak May be Meningitis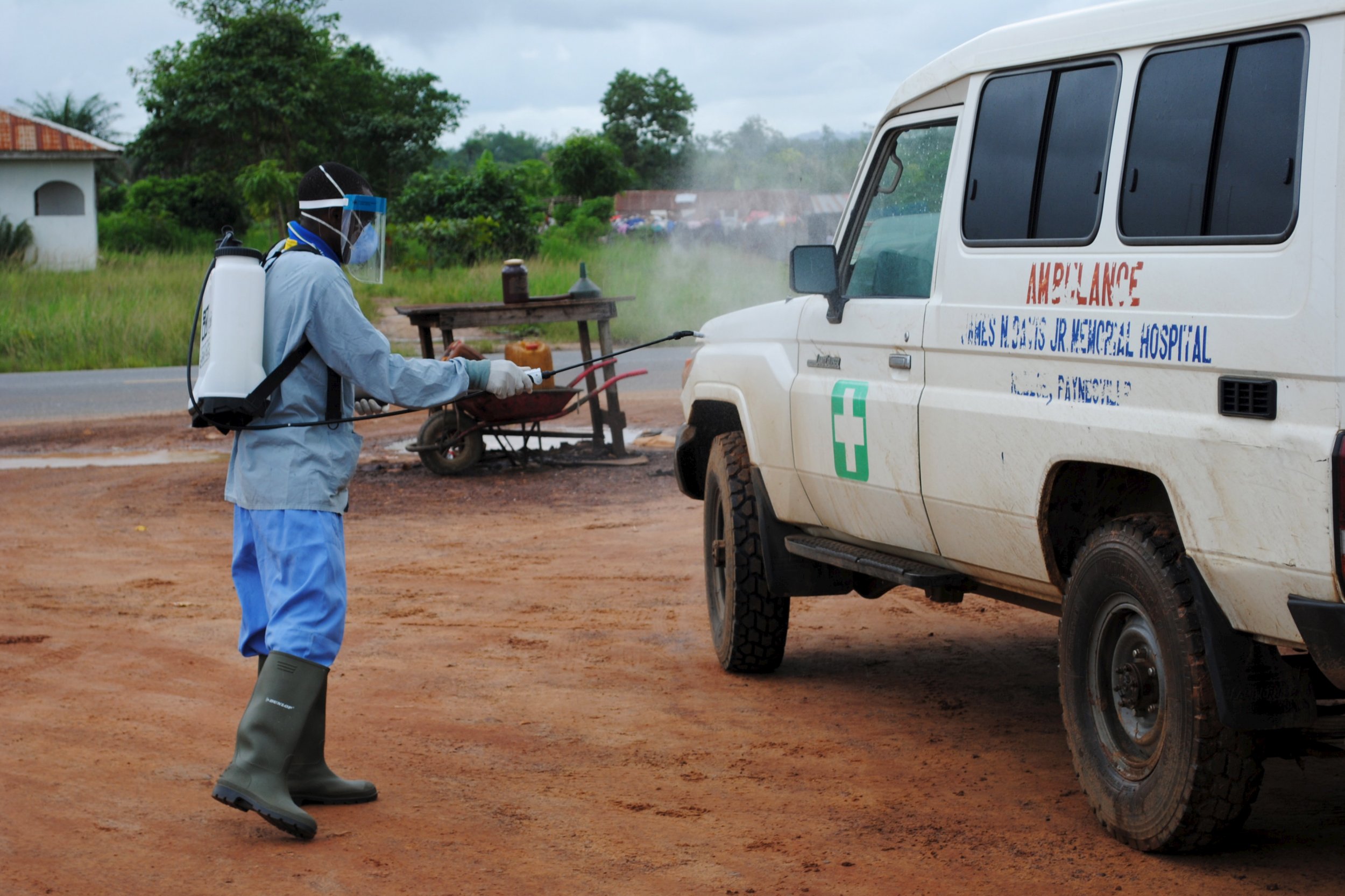 Updated | U.S. health officials said that contagious bacteria linked to meningitis could be behind a mysterious disease outbreak in Liberia that has already killed 13 people.
The West African country has reported 31 cases of the disease, most of which struck in Sinoe County, around 200 miles outside the capital Monrovia, NBC News reported.
Liberian health authorities quickly ruled out a return of Ebola, the virus that killed more than 11,000 people across three West African countries between 2014 and 2016, but requested assistance from global health bodies in determining the cause of the outbreak.
The U.S. Centers for Disease Control and Prevention (CDC) tested samples of four of the victims and found the Neisseria meningitidis bacteria, which can cause meningitis—an inflammation of the membranes surrounding the brain and spinal cord that can be fatal—as well as blood infections.
The germ lives in the throat and is spread through close contact with people who are already infected, including kissing or cohabiting. Almost all of the victims attended a funeral in Sinoe County in southeastern Liberia on April 22.
The CDC statement did not specify whether the victims had developed meningitis or a blood infection, NBC reported.
Liberian Health Minister Dr. Bernice Dahn told reporters that the government was looking into possible mass vaccination programs against meningitis, Reuters reported.
More than 10,000 Liberians were infected with Ebola—which was often associated with unsafe burial practices—and 4,810 died. The virus also killed 3,956 and 2,544 in Sierra Leone and Guinea respectively. Liberia was declared Ebola free in January 2016 but it had been so twice previously only for new cases to emerge.
Fears of a return of Ebola grew after an 11-year-old girl suffering from vomiting, diarrhea and mental confusion died on April 23..
But the country's disease response framework—which was established in the wake of the Ebola outbreak and requires that at least one health worker in every district be trained to monitor and report suspicious events—helped to ensure that authorities in Monrovia could swiftly establish that the virus was not to blame, Science reported.
Liberia is not included in the so-called meningitis belt that spreads across 26 African countries and where rates of the disease are highest in the world. A recent outbreak concentrated in Nigeria has killed more than 250 people.
This article has been updated to include comments from Dr. Bernice Dahn.