Libertarian Presidential Candidate to Miss Rally After Being Bitten by Bat
Libertarian Presidential candidate Jo Jorgensen will miss a Jackson, Mississippi campaign rally on Saturday after being bitten by a bat.
Jorgensen has been an official member of the Libertarian Party since 1983. She served as Harry Browne's running mate during the party's 1996 campaign. Jorgensen was expected to stump across Louisiana and Mississippi on Saturday, but will miss the first event of the weekend.
"I will not be able to attend the campaign rally tomorrow morning," Jorgensen tweeted Friday. "I will be getting a rabies vaccine as a precaution after having been bitten by a bat near the start of this campaign tour! I have every intention of participating in the FLAME march and I will deliver remarks at the #LetHerSpeak rally in Hattiesburg later in the afternoon."
Newsweek reached out to the Jorgensen campaign for further comment.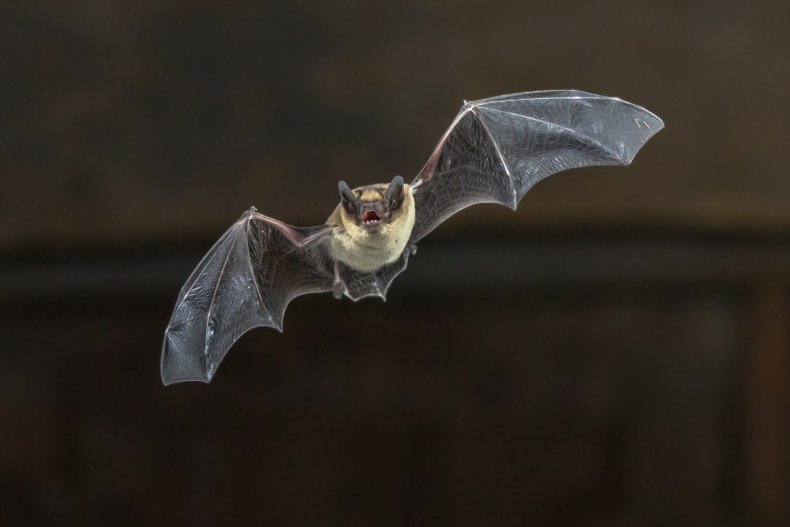 Bats infected with rabies are present in every state except Hawaii, according to information from the Centers for Disease Control and Prevention (CDC). Without treatment, rabies is 100 percent fatal. Treatment consists of a series of injections of rabies vaccines over the span of two weeks.
Jorgensen expressed a sense of humor about the situation on Twitter. When asked by user @aurora_g96 if the bite gave Jorgensen super powers, Jorgenson replied with a whimsical video of Robert Downey, Jr.
Libertarianism can be described as a political viewpoint that the state should not interfere greatly in the lives of individuals. Gary Johnson served as the party's presidential nominee in the 2016 elections. Johnson garnered over 4 million votes, placing him a distant third behind Democratic nominee Hillary Clinton and the winner of the election, Donald Trump.
Jorgensen's presence at the FLAME Solidarity Protest March & Rally aligns with her campaign policy on the American prison system. In a statement released Friday, Jorgensen said the U.S. "cannot claim to be the Land of the Free when we lead the world in incarceration." If elected, Jorgensen said she would pardon and release "all nonviolent, victimless federal drug offenders."
Jorgensen's platform also includes prohibiting victims of gun violence to sue firearms manufacturers, the blocking of U.S. military aid to foreign governments and the abolishment of the U.S. Department of Education.
Events set up by the Let Her Speak campaign, such as the one Jorgensen is expected to attend Saturday, are designed to allow Jorgensen the chance to debate in a national forum. Although Jorgensen is expected to be an option on the presidential ballots of 36 states, the Commission on Presidential Debates does not allow third party candidates on stage unless they meet the debate qualifications, which Jorgensen currently does not.
A third-party presidential candidate has not participated in a debate against main party candidates since 1992 when Independent candidate Ross Perot debated against Democratic candidate Bill Clinton and incumbent Republican President George H.W. Bush.