Nickolas Wildstar used to be a Democrat, but became a Republican voter after feeling let down by President Barack Obama in 2009.
"He failed me in his first month in office because he campaigned on wanting to get Wall Street out of politics, but then took half a million dollars from Goldman Sachs, bailed out the banks and Sallie Mae and Freddie Mac, and just pretty much put the people of the United States deeper into debt," the 39-year-old Fresno native told Newsweek.
Wildstar, who also identifies as a libertarian, later started throwing his weight behind the GOP's Ron Paul in 2012.
Wildstar is one of the candidates looking to unseat California Governor Gavin Newsom in the fall.
Support for Newsom's recall gained momentum during the pandemic, when some Californians grew frustrated with the closing of businesses and schools and strict lockdown measures.
Unlike any of the other candidates for California governor, in his spare time Wildstar writes rap songs.
"Some of my first few inspirations were the Wu-Tang Clan, the Roots, Common and Mos Def; more of the conscious rappers," he said.
Wildstar records under the name of QBall, and his track "What Would You Do?" touches on themes of police brutality and racial discrimination in the U.S. justice system.
"The music that I'm producing now as a 'raptivist', as I call it, is to just inform people of certain social issues, like criminal justice reform and police abuse. That's something that I'm a survivor of myself, and it is near and dear to me because of the suffrage."
If he is elected, Wildstar says he plans to make California a constitutional carry state on day one, meaning that people would be able to legally carry a handgun, either openly or concealed, without a license or permit.
"What that would do is change the culture of policing in the state of California to when they see a black man with a gun, they don't think he's a threat, and have to take the stance where they're in fear of their lives and have to use deadly force."
Wildstar said he would make a deadly force policy that was passed in Sacramento on June 1 a state-wide policy.
The Sacramento bill ensures a police officer is only ever justified to use deadly force upon another person as a last resort, "when reasonable alternatives have been exhausted or are not feasible."
There were 38,355 deaths involving guns in the United States in 2019, according to the Centers for Disease Control and Prevention. Challenged on how constitutional carry would make the California safer, Wildstar said that "you can't stop a killer regardless of the laws you put in place", and notes that the majority of those arrested with arms possessions are Black men.
"So if we wanted to change the relationship of police officers and the interaction that they're having with people of color, then it would be best that we remove the type of policies that create that situation, like weapon laws in the state, when we constitutionally have the right to bear arms.
"So if police officers' jobs are to recognize first, our constitutional rights as citizens, then they should be doing that and nothing further."
Wildstar previously ran for governor of California on two occasions in 2014 and 2018, where he presented himself as a libertarian candidate. He also ran in the 2020 Fresno Mayoral election.
In the 2018 Gubernatorial election, he achieved 0.2% of the vote, but he is hopeful he will prove more popular this year, as the strict lockdown has helped galvanise his activism.
Wildstar was heavily involved in the recall campaign where he met with thousands of residents of California to listen to their concerns.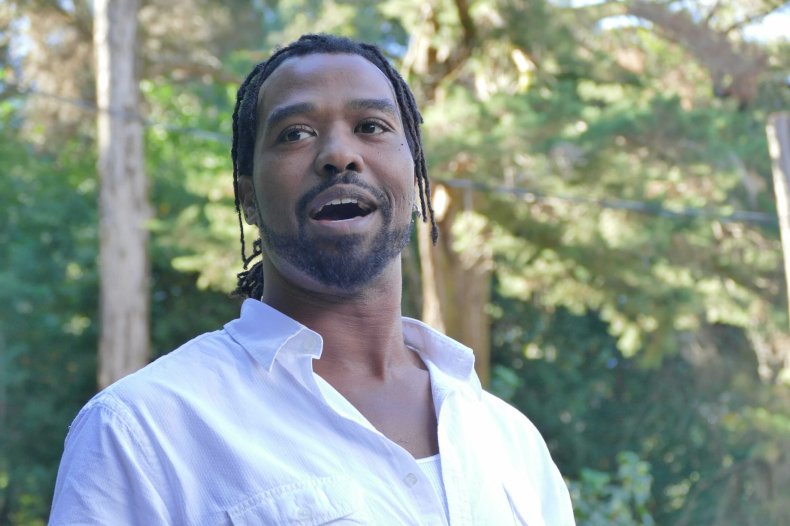 Not only is Wildstar standing against Newsom, he is standing against many other candidates, including Former San Diego Mayor Kevin Faulconer, Businessman John Cox and Caitlyn Jenner, the Olympic decathlete turned reality TV star too.
Billboard model Angelyne and retired adult movie actress Mary Carey are both running too. So far, at least 60 candidates have filed preliminary paperwork with the Fair Political Practices Comission to run for governor during the 2021-2022 election cycle, and more could join the list.
Commenting on his chances, Wildstar said: "I'm exactly what the people of California want. The other candidates that are named Jenner, Cox, Carey, whoever, they're opportunists. They're just stepping on the scene, presenting themselves as a possible replacement for Newsom opposed to where I've been out there, this entire time pounding the pavement, standing shoulder-to-shoulder with the people that have been suffering in the state, whether it's been the parents or the small business owners or the homeless."
He said Newsom killed jobs in the state by signing the AB5 bill, which limited contractors from being able to earn a living while being in lockdown. Wildstar also is against the governor's decision to impose tough lockdown restrictions.
"Well, the government's role is to protect our rights, not our life," said Wildstar. "So, we've had outbreaks before in the past H1N1, the swine flu, mad cow disease, we've even had Ebola outbreaks in the United States and never were there such stringent restrictions on our freedoms, until this coronavirus crisis came along."
Despite being one of the first states to implement a lockdown, California has seen nearly 64,000 die from COVID-19, more than any other U.S. state.
Asked how he would handle the pandemic, Wildstar said: "It comes down to the government's role, and what, constitutionally, it has the authority to do.
"I would be acting on that alone, and what I'll do is limit the amount of actions that the government can take on forcing what the person can do with their own body, so they can't be telling people they can't restrict their travel from one place to another, nor should they be forcing them to wear any other type of masks or any other type of clothing on their body. My job as the new governor has to put that back into the box where it belongs."