Librarian Jailed After Making Fake Bomb Threat Against Plane to Avoid Missing His Flight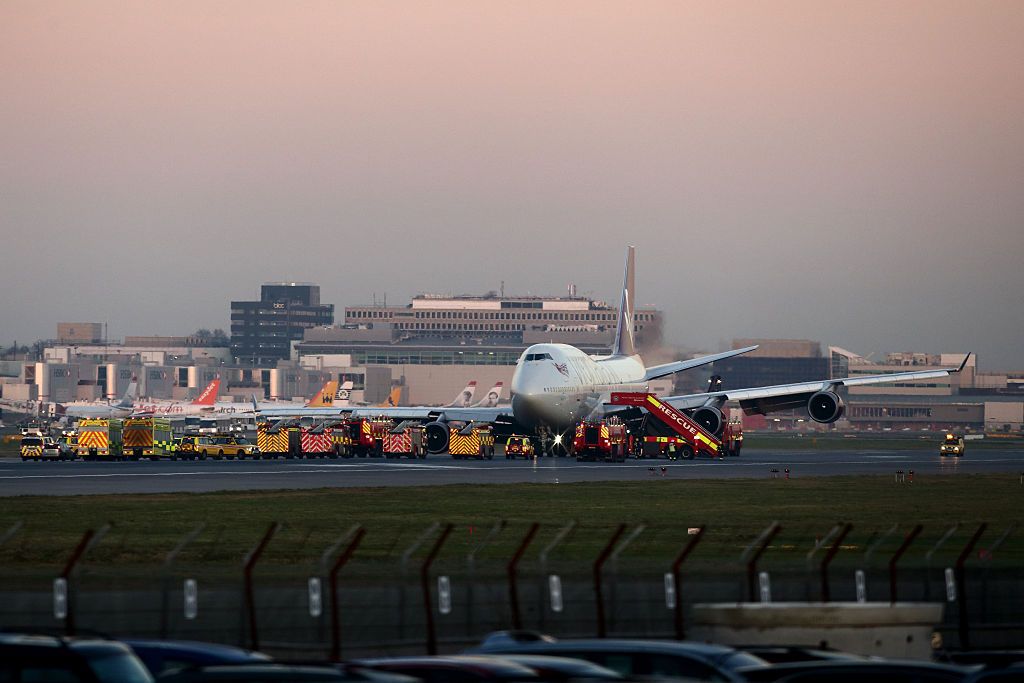 A man has been jailed after making a fake bomb threat against a plane at London's Gatwick Airport in an attempt to avoid missing his flight.
Jacob Meir Abdellak, a librarian who hails from France but resides in east London, made the call just eight minutes before his flight was due to depart at 5:47 a.m. on May 11, Reuters reported. Abdellak, 47, had arrived significantly late to catch the Norwegian Air plane bound for Los Angeles, and as a result, staff would not allow him to board.
Authorities quickly traced the hoax threat to the would-be traveler's phone number and he was arrested on May 22. Initially, Abdellak claimed his SIM card had been stolen, but on Tuesday, he pleaded guilty to the charges against him, receiving a 10-month jail sentence. He is also required to pay a $178 victim surcharge.
Gatwick Police chief inspector Marc Clothier said the librarian's punishment "serves as a warning to others that this sort of behavior will not be tolerated and offenders will be dealt with robustly," Sky News reported.
The inspector also referred to Abdellak's actions as "quite ridiculous," pointing out that "extremely serious allegation" had been fabricated "purely for his own benefit."
According to the BBC, the man's threat delayed the plane by 90 minutes, as passengers were forced to exit the plane and be re-screened by security. Despite the delay however, Abdellak was told to return later by staff and required to rebook on a later date.
"This turned out to be the worst decision he could have made," Clothier said. "His actions caused a level of fear and distress among a number of staff and passengers on board that flight."
In another high-profile bomb threat hoax reported in April, American actor and comedian Todd Joseph "T.J." Miller, 36, was arrested after calling police to say a woman had a bomb in her bag aboard an Amtrak train traveling from Washington, D.C., toward Penn Station in New York City. As a result, authorities forced the train to stop and required all passengers to deboard while police searched for the alleged bomb.
The former Silicon Valley star was released on a $100,000 bond, but faced charges carrying a maximum sentence of up to five years in prison. According to an attendant working in the first-class car, where Miller was seated, the actor appeared to be intoxicated. He also allegedly shared "hostile exchanges with a woman who was sitting in a different row from him in the first-class car," CNN reported.