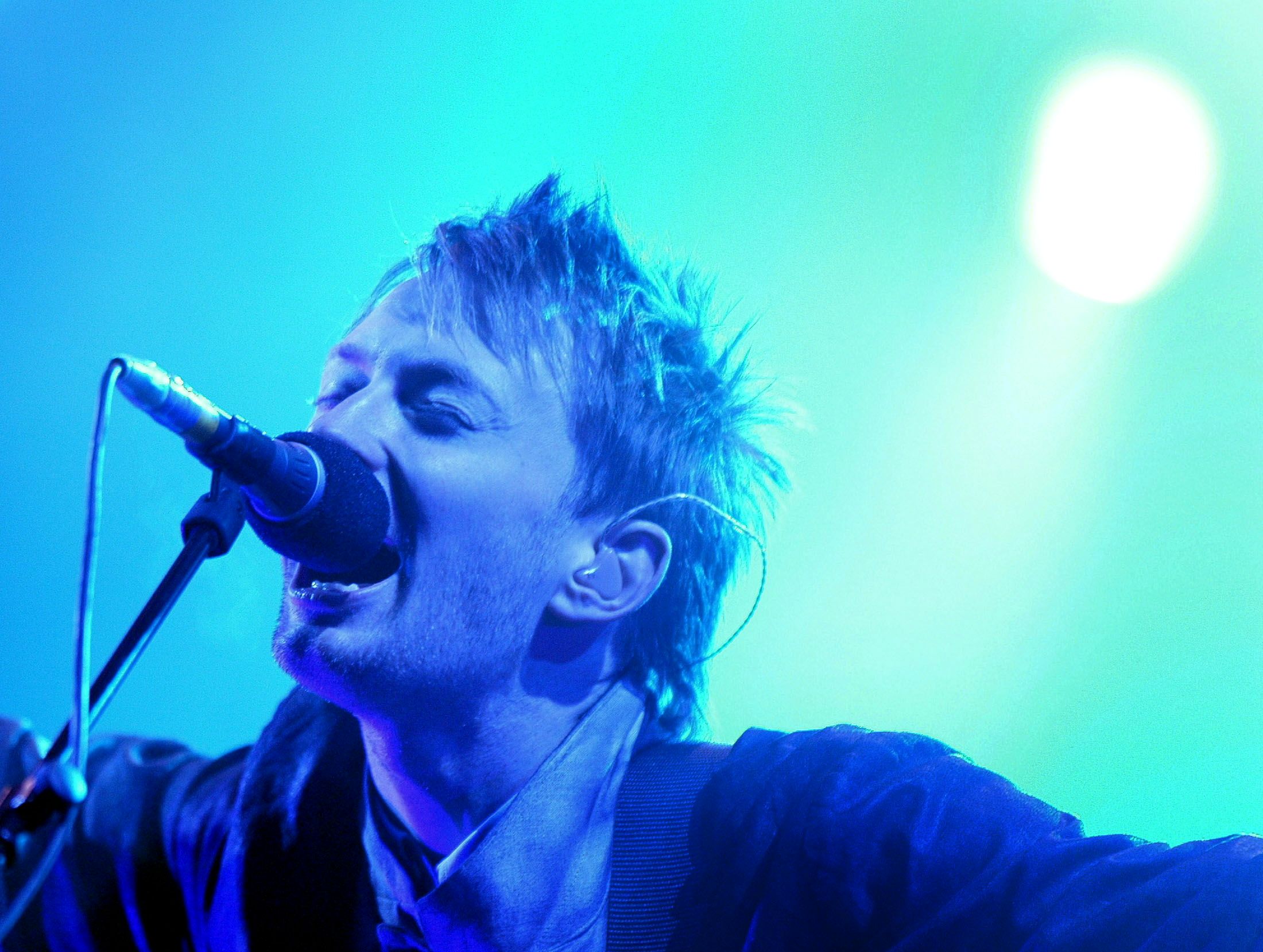 Radiohead's 1997 masterwork OK Computer has already won a Grammy, topped the U.K. Albums Chart and been listed as one of the greatest albums of all time many times.
Now the album has another honor to add to its name, having been chosen to be archived in the Library of Congress, which each year since 2000 has selected 25 "culturally, historically, or aesthetically significant" recordings to add to its collection.
Among this year's other entries are Lauryn Hill's The Miseducation of Lauryn Hill (1998), The Doors' self-titled debut (1967) year and Sly and the Family Stone's Stand! (1967). The list also includes spoken-word material, including a Steve Martin comedy album A Wild and Crazy Guy (1978), and some historic world music performances from the 1893 Chicago World's Fair.
The collection is designed to contain "the words, sounds and music that embody who we are as a people and a nation." Radiohead, while British, has enjoyed widespread success in the United States. According to an Associated Press report, it was a recurring spate of public nominations that got OK Computer into the running.
"I sort of see it as part of a certain ongoing phenomenon in rock music that maybe begins with the Velvet Underground but also The Doors, who are on the registry this year. Pop music is not entirely positive in its outlook, shall we say," curator Matt Barton told the AP.
Considering the album includes such unnerving material as "Paranoid Android" and "Climbing Up the Walls," that's likely an understatement.
You can see the full list below.
The Doors, The Doors
Radiohead, OK Computer
Lauryn Hill, The Miseducation of Lauryn Hill
Joan Baez, Joan Baez
Tennessee Ernie Ford, "Sixteen Tons"
Ben E. King, "Stand by Me"
Sly and the Family Stone, Stand!
Gerry Mulligan, "My Funny Valentine"
The Swan Silvertones, "Mary, Don't You Weep"
Cole Porter, Kiss Me, Kate (original cast album)
Joan Tower, Fanfares for the Uncommon Woman
Sesame Street: All-Time Platinum Favorites (compilation)
Michael Coleman, "The Boys of the Lough"/"The Humours of Ennistymon"
Blind Lemon Jefferson, "Black Snake Moan"/"Match Box Blues"
Steve Martin, A Wild and Crazy Guy
Sweet Emma and her Preservation Hall Jazz Band, New Orleans' Sweet Emma Barrett and her Preservation Hall Jazz Band
"Sorry, Wrong Number" (episode of radio series Suspense)
Johnny Mercer, "Ac-Cent-Tchu-Ate the Positive"
The Righteous Brothers, "You've Lost That Lovin' Feelin'"
Lincoln Mayorga, Lincoln Mayorga and Distinguished Colleagues
Radio reports on President Franklin D. Roosevelt's funeral
Indian Bottom Association, Old Regular Baptists: Lined-Out Hymnody from Southeastern Kentucky
Charles Laughton, John Brown's Body
The Vernacular Wax Cylinder Recordings at University of California, Santa Barbara Library
The Benjamin Ives Gilman Collection, recorded at the 1893 World's Columbian Exposition at Chicago