The Librettist of 'The Prom' Discusses the Making of a Broadway Hit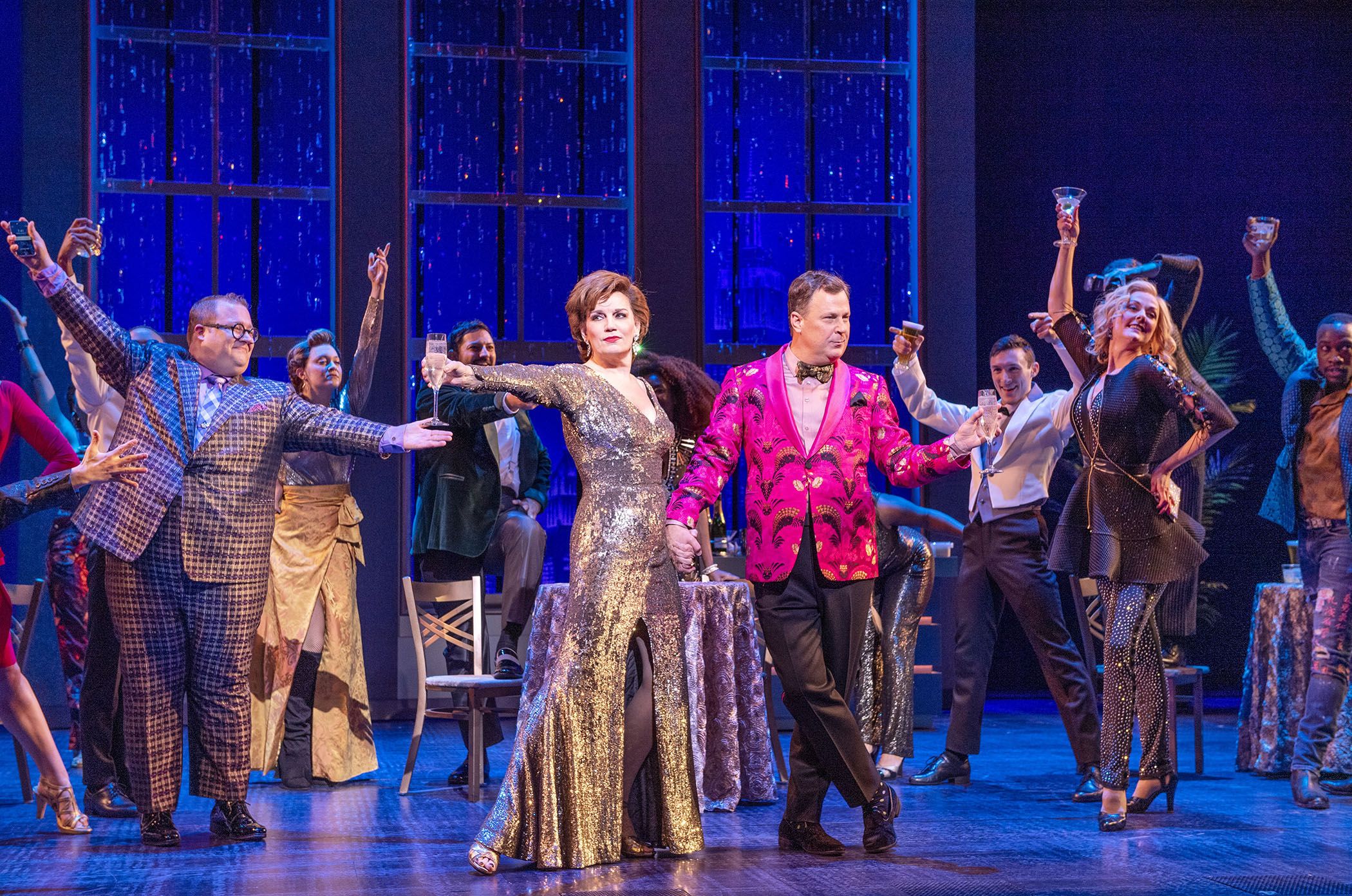 When you get word of a Broadway show about a group of do-gooder actors deciding to help a high school girl take her girlfriend to a prom in a red state, cringe warnings fill your head. Words like sanctimonious, saccharine and treacly fight for space; the word success does not. Fortunately, the creators of the new Broadway hit musical, The Prom, had a few things working in their favor, namely the creators of The Prom.
In 2006, with the Broadway production The Drowsy Chaperone, Bob Martin became an "overnight success"—after about 10 years working in Toronto theater. In that time, he also co-created the television show Slings and Arrows, a cult favorite—that cult being Kool-Aid drinking, greasepaint inhaling theater fans—that played on the Sundance Channel from 2005 to 2007. He has since helped create the musical Elf, which has had two Broadway runs and is now a holiday staple in regional theater. So when they needed someone who could cut the saccharine with a touch of bile, he was an obvious choice.
The idea for The Prom was presented to Martin, the co–book writer with Chad Beguelin, by Jack Viertel, whose 2017 book The Secret Life of the American Musical has quickly become a must-read for theater fans. "I got a call from Jack Viertel, a fixture in New York, to come in and talk about an idea he had. And we met and he said, 'What if a girl in Indiana wants to take her girlfriend to a prom and some failing actors come in to help and they mess things up?' We were like, 'It's a crazy idea, but…'"
Actually, there was no hesitation. Martin and Beguelin dove right into "creating a farcical show, old-school."
As is often the case with musicals, there were fits and starts and some changes along the way—lots of them. Martin recalls—with, I should add, more than a little relish—one of the openings: "We began with of the ending three Broadway shows. One was a musical version of Long Day's Journey Into Night called Journey. And each of them ending with confetti falling from above, but," he adds a little sadly, "that had to be abandoned."
Prior to Broadway, The Prom had only run in Atlanta, two years ago. "We spent eight years developing it. There is a lot that goes into that. There's the work, and then there is just finding a theater." These days, a successful Broadway show can run 15 years or more, and that can make finding the right theater at the right time difficult.
Related: Theater review: New musical 'The Prom' makes hilarious debut on Broadway
The issue of casting was largely settled early on. In the movie Every Act of Life, Terrence McNally says, "Shakespeare must have had a lot of good actors to write for. You don't write a part like Cleopatra or Hamlet or Lear unless there is an actor who can take you to those unimagined places in the human psyche.…" Likewise, in musical comedy getting top-notch performers was key. The funniest lines on paper will fall flat without comic talents who can help them land. And the best songs need performers who can sing and act at the same time. So Broadway veterans Beth Leavel, Brooks Ashmanskas, Christopher Sieber and Angie Schworer were signed. "Beth, Brooks, Chris and Angie came on early, and that was important."
Familiarity helps—as does talent. Leavel, who worked with Martin in the title role of The Drowsy Chaperone, for which she won a Tony Award, plays Dee Dee Allen, an off-the-charts, (almost) unredeemable narcissist. Like the classic comedians, Leavel embraces Dee Dee's foibles. If you don't often sympathize with Dee Dee, you certainly recognize her (and if you don't do either, you probably are her).
Ashmanskas has a long track record on Broadway: He got a Tony nomination in Martin Short: Fame Becomes Me, and his other credits include The Producers, Gypsy and The Ritz. His Barry Glickman may be a tad more sympathetic (just a tad), but he gets away with some of the most wonderfully bitchy lines. (You'll never look at a bucket of wigs the same way, that is, if you have ever looked at a bucket of wigs.) His comedic chops are on full display here.
Sieber garnered Tony award nominations for Spamalot and for Shrek. He plays Trent, who is the ultimate in failed actors—or, in his case, failed Juilliard graduates. (Is this due to bad luck or a social promotion?) He wears his résumé on his sleeve, though he doesn't have much of a résumé, and he probably should probably put his sleeve to better use, like wiping his nose.
And Schworer is Angie, a dancer who seems destined to never get that big break. Her heart's desire is to play Roxie Hart in Chicago. (And why not? Everyone else has.) Right now, the only thing between her and a little less anonymity (as Roxie) is Tina Louise. When Ginger from Gilligan's Island is your bête noire, you've got an optics problem. In most any other group, she would stand out, but these four have optics problems to spare.
The roles seem tailor-made for the actors. One might think they write some lines themselves; a lot of actors sure try. "Actually, they were very respectful of the text," Martin says. "When they wanted to make a change, they asked. But yeah, they brought a lot."
Martin is quick to point out the importance of Caitlin Kinnunen to the show. She plays the girl whose decision to ask her girlfriend has sent the town's blood pressure skyrocketing. With Michael Potts, who plays a sympathetic high school principal, she forms the moral core of the play. "I don't want Caitlin to be lost in this," says Martin. "She has a very tough role, playing a straight man. I know: I played a straight man. And Michael—a complete pro. And you really need him and Caitlin to deliver. They allowed us to earn that ending. And I think it is well-earned."
And any cringe warnings were for naught. When the plot would get serious, says Martin, "we always had Brooks, Beth, Chris and Angie to keep us from getting too far away from the comedy. It was always a comedy first. "
And therein lies the secret of The Prom's success.