Truck Bomb Kills 47 at Military Training Center in Zliten, Libya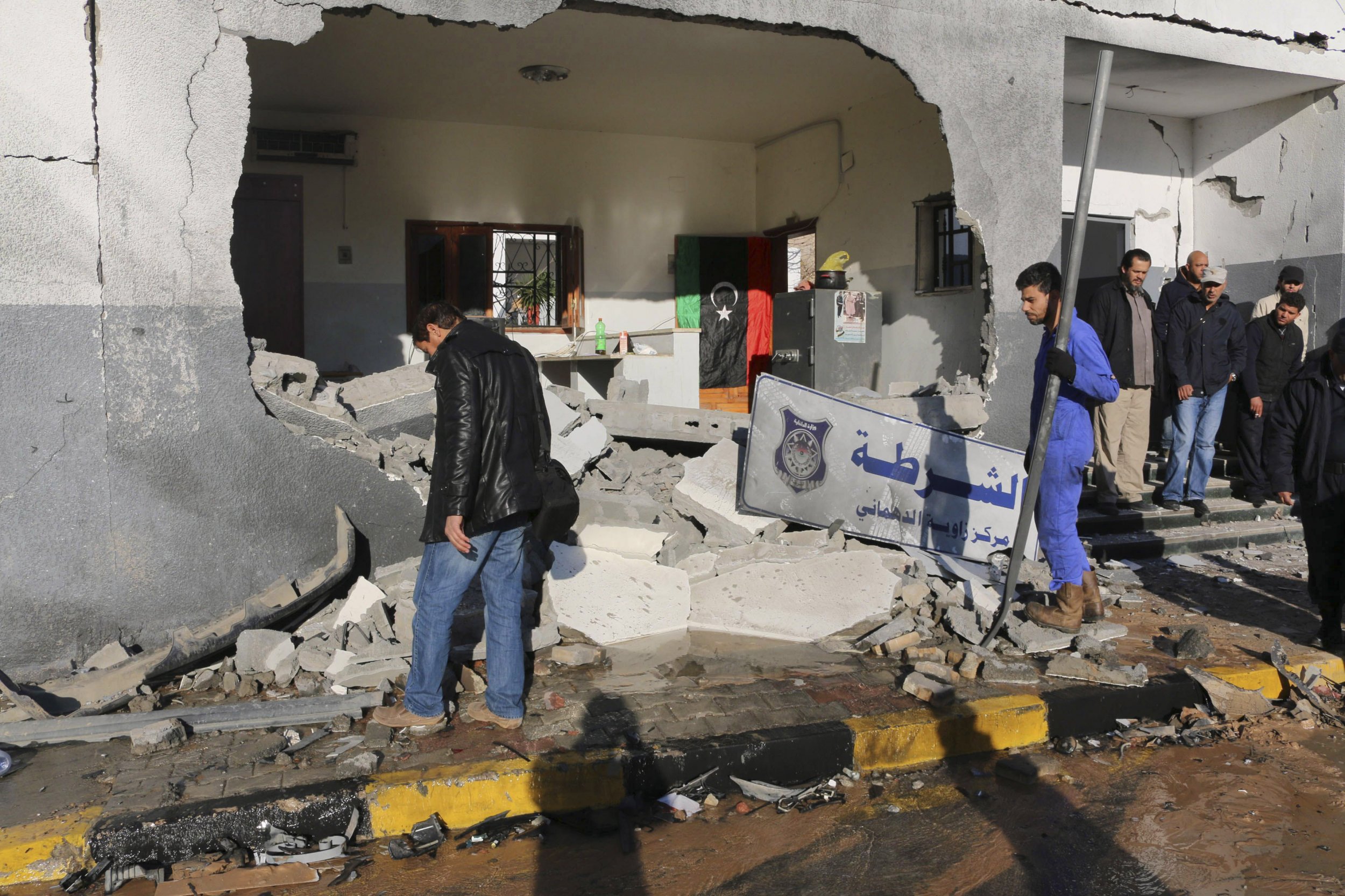 A truck bomb killed at least 47 people at a military training center in Zliten on Thursday, local officials and hospital sources told Reuters.
The mayor of the Libyan town Miftah Lahmadi said the explosion occurred as hundreds of military recruits gathered at the center on Thursday morning.
Witnesses told Reuters that the explosion caused a number of casualties, including civilians, who were transferred to a hospital in nearby Misrata.
Martin Kobler, the U.N. Special Representative to Libya, tweeted: "I condemn in the strongest terms today's deadly suicide attack in Zliten, call on all Libyans to urgently unite in fight against terrorism."
The truck bombing is one the deadliest to hit the country since the overthrow of Muammar Gaddafi in October 2011. The last bombing of this magnitude in Libya was in February last year, when the Islamic State militant group (ISIS) claimed responsibility for a series of bombings in the government-held town of Qubba, near their eastern stronghold of Derna.
While no group has yet claimed Thursday's attack, Mohamed Eljarh, Libyan analyst and non-resident fellow with the Atlantic Council's Rafik Hariri Centre for the Middle East, based in the eastern Libyan city of Tobruk, says that ISIS was most likely responsible.
"This is very significant—ISIS is attacking in full mode," he tells Newsweek. "Targeting oil terminals but also entire populated cities. The group feels strong and prepared enough to strike in different locations in Libya."
Zliten sits on Libya's northern Mediterranean coastline, just 311 kilometers (193 miles) from the central city of Sirte, which ISIS fully captured in June last year as it continues to grow its affiliate in the North African country.