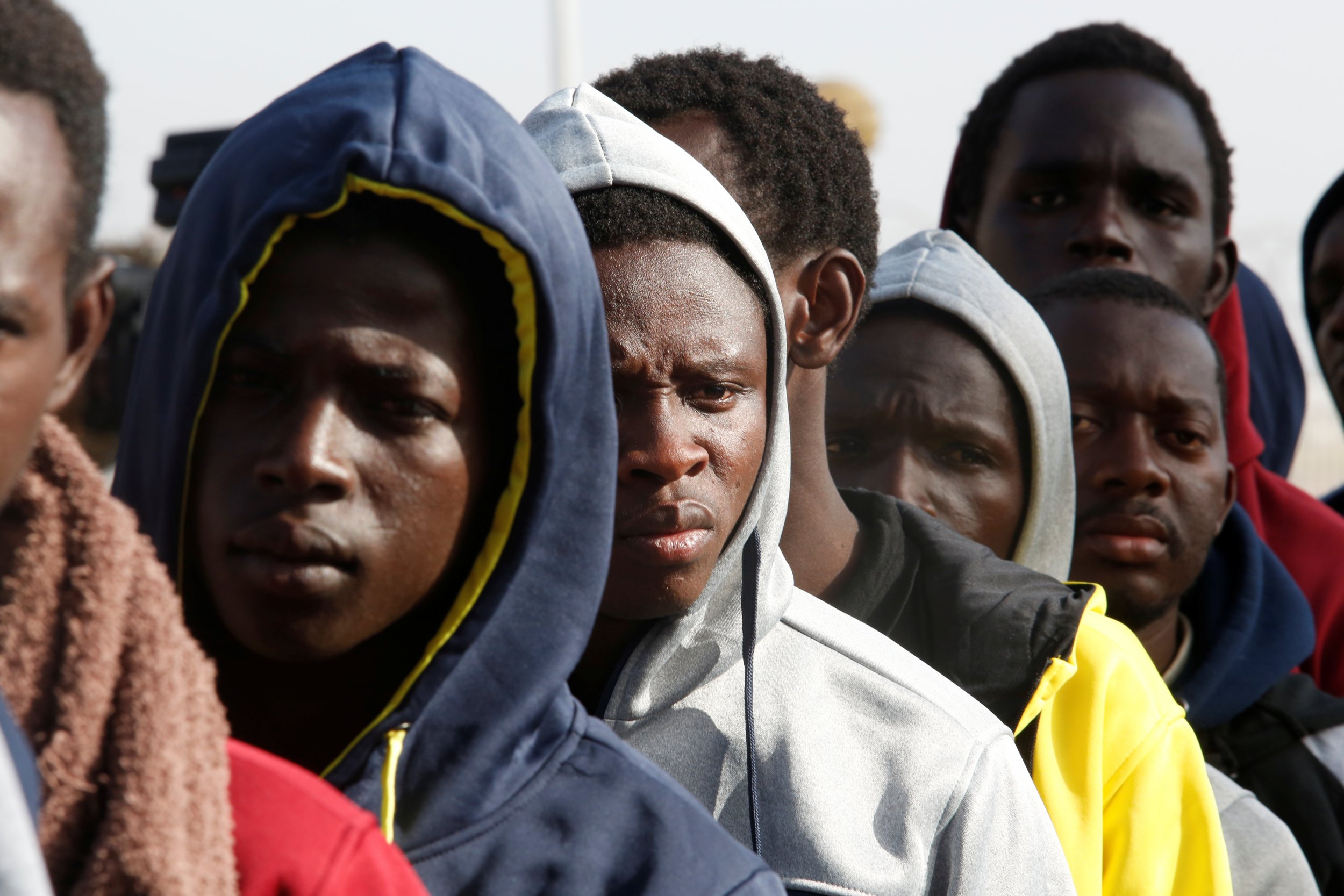 I was horrified when I read the International Organization for Migration (IOM) report last week on sub-Saharan Africans being sold and bought in open markets in Libya—but I was not surprised.
During a recent visit to Italy, I spoke with dozens of men and women from East and West Africa who recently arrived in Sicily from Libya. They recounted extreme acts of cruelty at the hands of human smugglers, members of the Libyan coastguard, state-run detention center workers and locals.
"I was sold twice," a young man from Guinea told me on the tiny island of Lampedusa, just days after he arrived by boat from Libya. "I was sold to an Arab man who forced me to work and told me to call my family so they would send money. He sold me to another Arab man who forced me to work for him, too." The young man was only able to leave once his family sent enough money to free him.
Read more: African migrants smuggled into Libya are being sold at 'modern-day slave markets'
The slave trade affects women, too. A young woman from Nigeria told me: "As a female, you can't walk alone in the street. Even if they don't shoot you, [if] you're black, they'll just take you and sell you." One man, also from Guinea, said that women are more expensive to buy than men.
Women also face shocking levels of sexual abuse. A United Nations official told me that of the migrants and asylum seekers in Libya, "almost every woman" has been sexually abused.
In this context, it is astounding that the European Union is working hard to keep people off its shores, even if it means leaving them in Libya. As outlined in a declaration in Malta in February, EU heads of state have promised to train and equip the Libyan coastguard and are hoping to "ensure [there are] adequate reception capacities and conditions in Libya for migrants."
With summer weather approaching—bringing better conditions for crossing the Mediterranean—the EU and its member states are working with a sense of urgency that is palpable.
Training the Libyan coastguard is a welcome move if it contributes to saving lives and treating those rescued with humanity and respect. But the question of what happens after they are rescued is key: People are currently taken to detention centers where they are held in inhuman conditions.
Describing such centers, asylum seekers and migrants told me they had been beaten and forced to ask their relatives for money, that sometimes those who could not pay were shot, and that they were hardly fed at all. In addition, the collusion between smugglers and people running some detention centres is no secret.
Absent from the EU plan is what happens to people who fled their homes because of violence or persecution. Many of those arriving in Italy via Libya are in this category, among them Eritreans, Somalis, Sudanese, and people fleeing other countries because it is unsafe for them, often because of their political activities or sexual orientation.
The EU is focused on increasing the number of people returning from Libya to their country of origin, but there does not seem to be any consideration for those who cannot do so safely.
Despite the ongoing chaos and violence in Libya there is an absence—with very few exceptions—of international staff, including those from the EU, the U.N., and humanitarian organizations on the ground. As such, the idea that the situation for migrants and asylum seekers will dramatically improve in the coming months is utterly unrealistic.
One Eritrean man told me that "it's better to die in the sea than to stay in Libya." Smugglers had chained him to the ground by the ankles for three days when he was unable to pay the money they demanded. It is little surprise that for people like him, risking their lives crossing the Mediterranean seems like the only option.
Izza Leghtas is Senior Advocate for Europe at Refugees International. Leghtas is the author of an upcoming report on the treatment of asylum seekers and migrants in Libya due out this May. Follow her on Twitter @IzzaLeghtas