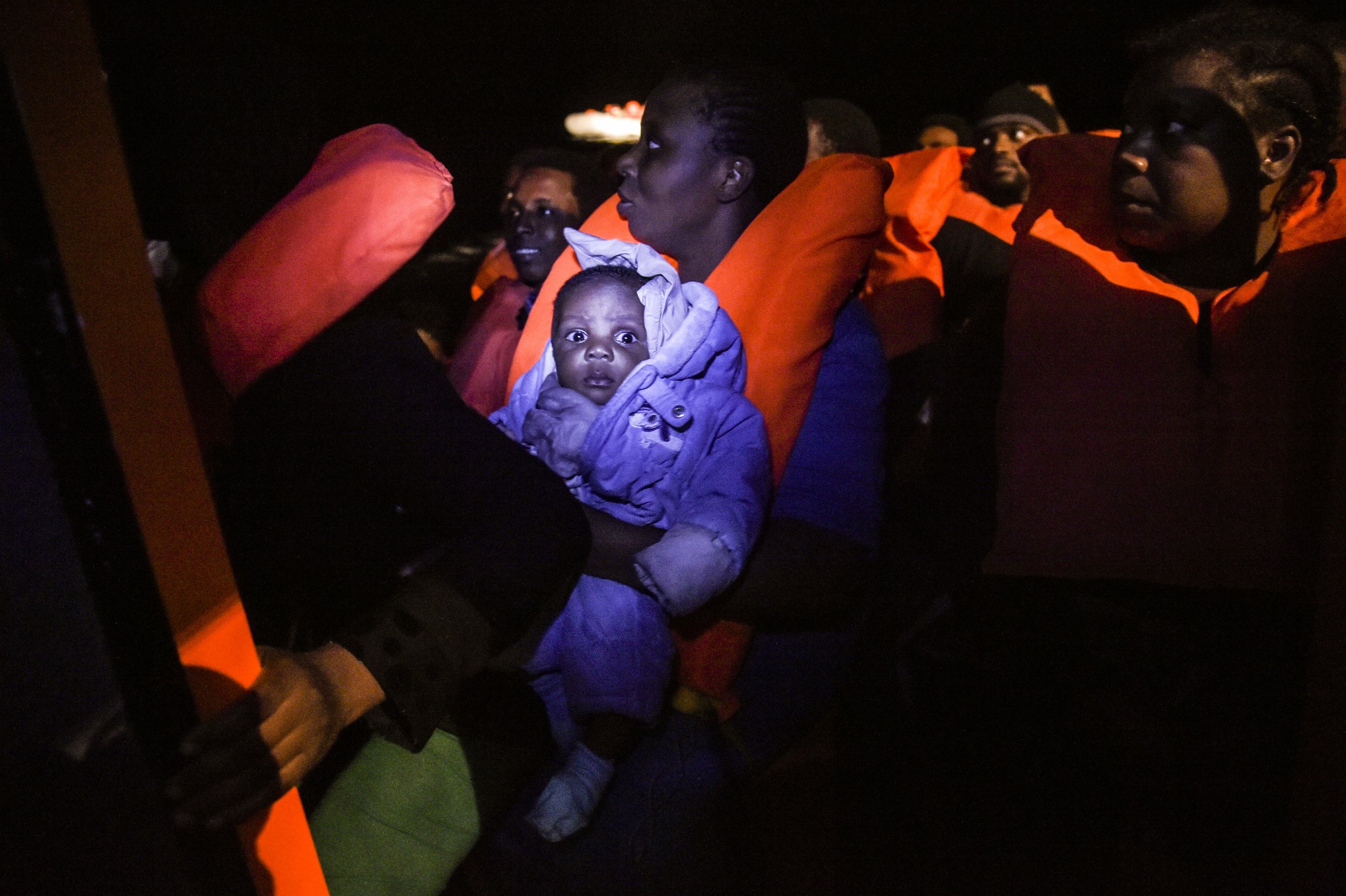 Almost 26,000 children made the perilous journey across the Mediterranean in 2016, nine out of 10 of whom were unaccompanied, according to a UNICEF report.
The figure is double the number of children who crossed the Mediterranean in 2015 , and points to a spike in the amount of unaccompanied children attempting to enter Europe from North Africa, mostly via Libya.
A total of 256,000 migrants have been identified in Libya as of September 2016, 23,000 of whom are children, although aid agencies believe the figure is at least three times higher.
The UNICEF report also found that three-quarters of migrant children said they had experienced violence, harassment or abuse from adults. Many children reported being sexually abused in Libya, which has become a hub for people smuggling and trafficking in the absence of a stable government.
The report, titled A Deadly Journey for Children , is based on interviews with 82 women and 40 children in Libya. The migrants came from 11 different countries, and some of the children interviewed were actually born in Libya during their mother's migration.
It gave a shocking insight into conditions in migrant detention centers in Libya, of which UNICEF identified 34, though militias are thought to run an unknown number of unofficial centers akin to forced labor camps. Women reported a lack of food and sanitation in the centers, while massive overcrowding was common: up to 20 migrants were often held in cells no bigger than two square meters.
Kamis, a nine-year-old Nigerian migrant, was detained in a center in Sabratha in western Libya for five months and remains in detention. "There was no food and no water. In Sabratha, they used to beat us every day… A little baby was sick but there was no doctor on site to care for her. That place was very sad," she said. (Kamis' name was changed to protect her identity.)
Interviewees also reported systematic sexual abuse, particularly at border crossings and checkpoints. Women were often expected to provide sexual services or pay their way across the Libyan border. Over one-third of women and children said that their assailants were in uniform, which likely increased their fear of reporting the abuse. Male migrants also experienced sexual abuse.
There were more than 181,000 illegal border crossings into Europe on the Central Mediterranean route—from Libya to Italy—in 2016, according to the EU border agency Frontex, and a similar number are expected in 2017. More than 10,000 migrants have arrived in Italy already in 2017, and there have been 326 deaths on the route, according to the International Organization of Migration.
The bodies of 74 migrants washed up on Libya's western coastline last week, and rescuers believed that more bodies were lost at sea, according to CNN.