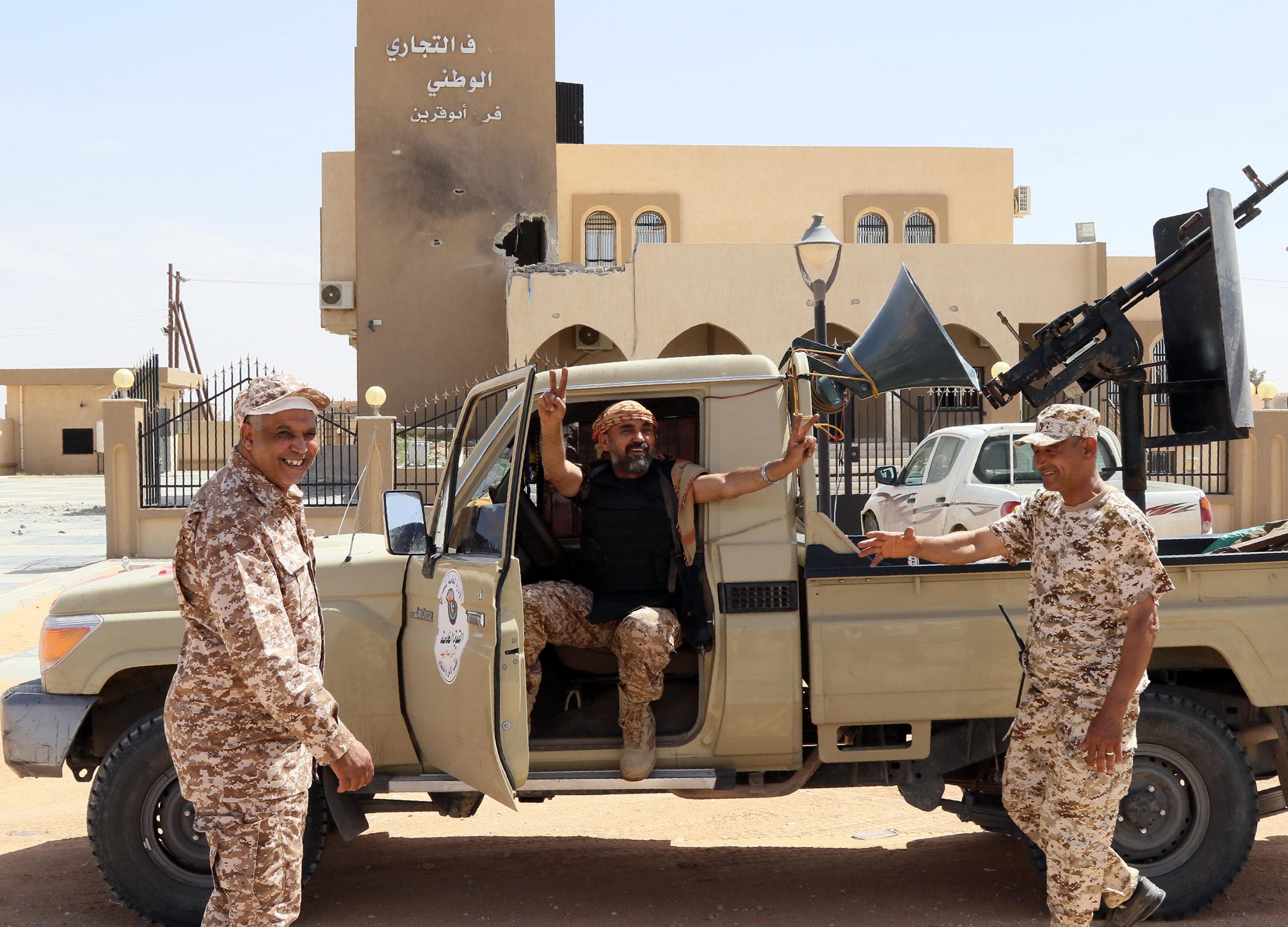 A Libyan force tasked with protecting the country's oil ports captured a coastal town from the Islamic State militant group (ISIS), a spokesperson said on Monday.
The Petroleum Facilities Guard, which is allied to Libya's U.N.-backed government, captured the town of Ben Jawad as it advanced west, clashing with ISIS near the country's oil terminals. Five of the force's fighters were killed and 18 people were wounded in the clashes.
"We launched today's attack to purge and liberate the central region from Daesh, and secure this area under the umbrella of the ministry of defense and the Presidential Council, the Supreme Commander of the Libyan army," Hassi told Reuters on Monday, using an Arabic acronym for ISIS.
The force said on Tuesday that it had captured a second town from the militant group. A spokesman for the force, Ali al-Hassi, told Reuters that it is now in full control of Nawfiliyah, located 130 kilometers (80 miles) east of Sirte.
Meanwhile, the U.N.'s special envoy on Libya called for Libya's armed groups to come together to defeat ISIS as he met with French Foreign Minister Jean-Marc Ayrault in Paris on Tuesday.
"The fight against Daesh, which is the number one enemy, must be a Libyan fight and a united fight," Martin Kobler said.
Ayrault said rival factions in the country should cooperate rather than fight each other, suggesting that a "national Libyan army must be put in place."
The country's rival governments agreed to a U.N.-sponsored unity deal in December but the new unity body, based in Tripoli, is yet to fully establish its authority in the country.
The rival governments have sent separate forces to advance on ISIS near the central coastal city of Sirte, further weakening the unity government's control.
ISIS has established its brutal brand of ultraconservative Islamic law in Sirte, the former hometown of deposed Libyan leader Muammar el-Qaddafi.
The city's residents have witnessed executions, floggings and crucifixions at the hands of the group's militants, the majority of them foreign fighters.
ISIS's territorial hold in Libya has forced international actors such as the U.S., Britain and France to conduct airstrikes, surveillance flights and special force operations in the country.