Libya's U.N.-backed government has officially approved Turkish intervention against a powerful military leader attempting to take the capital reportedly with the help of foreign forces.
Turkey last month signed a memorandum of understanding offering to send troops to back the embattled Government of National Accord as the rival forces of Libyan National Army leader Field Marshall Khalifa Haftar laid siege to Tripoli. Following an emergency gathering, the Council of Ministers "unanimously agreed" to accept the offer "for security and military cooperation" between the GNA and Turkey, according to the GNA.
Stations such as the Qatar-based Al-Ahrar TV and Al Jazeera outlets as well as Saudi Arabia's Al Arabiya first reported the news, citing sources within the GNA.
The move could prove a major turn in the ongoing conflict in the North African nation. Haftar, who returned from exile in the United States to play a role in Libya's NATO-backed 2011 insurrection and then again to assert his role in the country, has also received degrees of Arab backing from Egypt and the United Arab Emirates, and from Russian private military fighters, as well.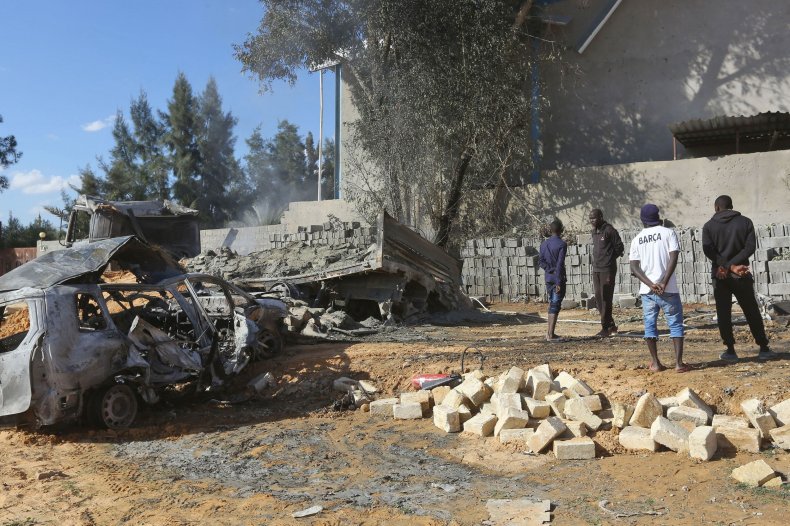 Libya has been at war since the 2011 uprising supported by NATO Western military alliance overthrew and killed longtime leader Muammar el-Qaddafi in 2011. The fall of the ruler, who was accused of crushing widespread demonstrations and committing human rights abuses, led to infighting among competing groups, including jihadis such as the Islamic State militant group (ISIS) that established a presence in the country.
Haftar gained widespread popularity in recent years as his troops crushed Islamist forces, but also garnered accusations of war crimes as he expanded the control of the House of Representatives, another government faction based in the country's east. It was the GNA, led by Prime Minister Fayez al-Sarraj, however, that remained the U.N.'s choice of leadership since 2015, even as the two opposing sides went to war themselves.
Conflict flared in April after Haftar launched an offensive to take Tripoli, and, though his advance has stalled, international support for the GNA has begun to waver. Haftar's military, openly backed by Egypt and reportedly by France and Saudi Arabia as well, has also reportedly been supplied by the UAE and bolstered with the alleged presence of Russia's private military Wagner Group.
Moscow officials have met with Haftar, but deny any direct military support and have engaged with the GNA as well, calling for stability in a country in which they were eager to renew lucrative Qaddafi-era arms deals. Russian Foreign Ministry spokesperson Maria Zakharova told a press briefing Wednesday that reports of U.S. lawmakers drawing up a bill seeking to target Russia with sanctions over its alleged role in Libya "aggressive, groundless and illogical."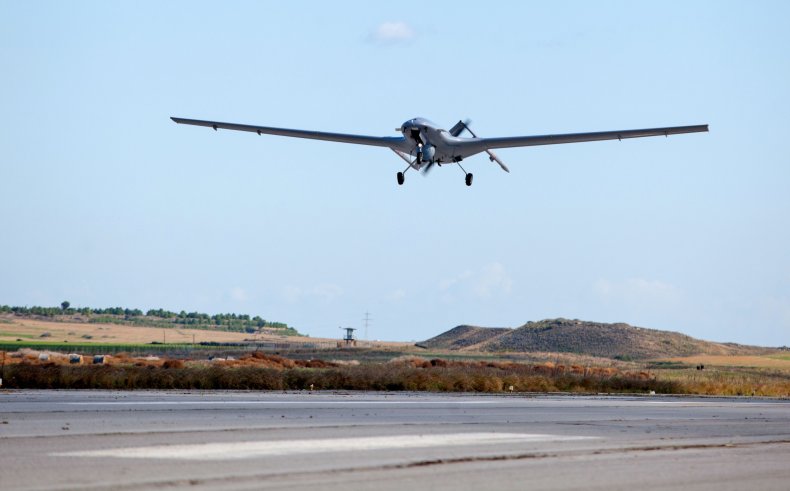 Turkey, however, has very publicly sought to expand its role in Libya, and Ankara's agreement with Tripoli included a plan to explore disputed gas fields in the eastern Mediterranean. Turkey reserved its right to these resources due to lines it's drawn from Northern Cyprus, a de facto state recognized only by Ankara.
The near-universally recognized government of Cyprus that controls the rest of the island has expressed outrage at the move, as has its close ally Greece, along with other states of the European Union, and Egypt—all of whom considered Ankara's moves illegal. Both Greece and Turkey are NATO members, though they often exchange threats and hostile rhetoric.
Meanwhile, Ankara has sought to discuss the Libyan issue with Moscow directly, as the two powers have in another Mediterranean war zone, Syria. While Russia backs the Syrian government and Turkey sponsors insurgents clinging to control in the north, both were engaged in a trilateral peace process alongside Iran and could establish working ties over Libya, as well.