Libya Warns Italy of ISIS Cell in Milan as Europe Remains on High Alert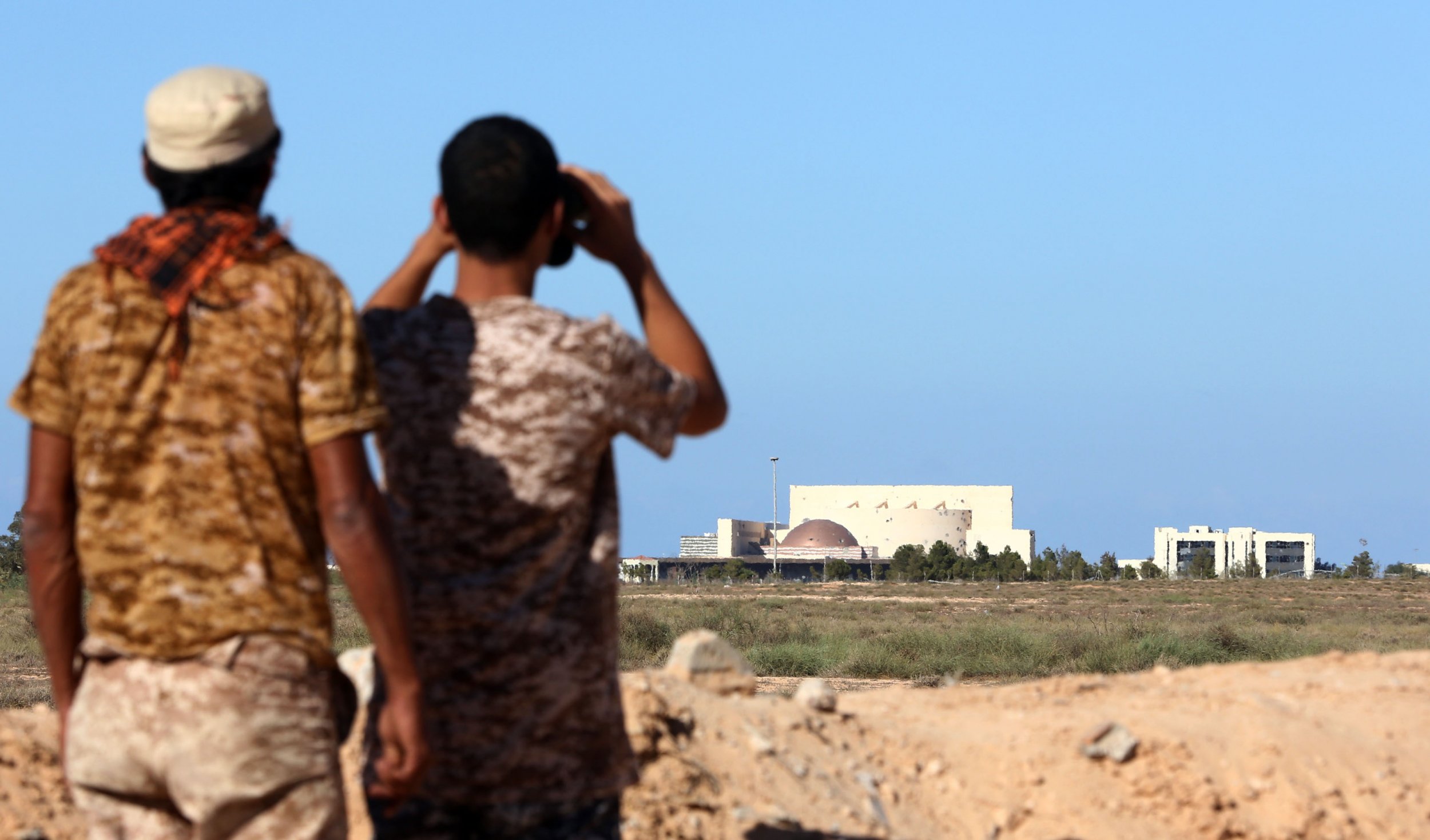 Libyan authorities have alerted Italy to the existence of an Islamic State militant group (ISIS) cell in Milan with links to a prominent extremist commander in the North African country.
After forces allied to the U.N.-backed unity government in Libya, the country's agents seized documents that revealed the existence of the cell near the northern Italian city, Italian media reported on Sunday.
The extremists are reportedly linked to a 47-year-old Tunisian ISIS commander known as Abu Nassim, who had previously lived in Italy but left to wage jihad in Afghanistan and Syria, according to The Local news site. Nassim, real name Moez Ben Abdelkader Fezzani, moved to Italy in 1989 but left in 1997, before joining al-Qaeda in Afghanistan.
The U.S. military arrested Nassim in 2001 and detained him at Bagram air base, a notorious U.S. prison facility. He was transferred to Italy in 2009 and then Tunisia in 2012 but, while free, he moved to Syria despite a later Tunisian conviction against him in 2013.
Nassim then moved to Libya in 2014 to take charge of ISIS fighters near the western Libyan city of Sabratha, which sits close to the porous Tunisian border where many ISIS foreign fighters have traveled from. Tunisia issued an arrest warrant for his suspected role in the Bardo museum attack in March 2015 that left 21 people dead.
Security services are already on high alert after series of attacks carried out by lone individuals and pairs in France and Germany in the last two months, at the height of the holiday season. In April, authorities arrested four people suspected of plotting an attack on the Vatican or the Israeli embassy in Rome.
Italian ministers are clamping down on extremist roots in the country, with Interior Minister Angelino Alfano ordering the deportation of Tunisian imam Hosni Hachemi Ben Hassem on Saturday, the 43rd such deportation in 2016 and the 109th since the beginning of 2015.
Italian authorities have warned that in the aftermath of the ousting of ISIS from Sirte, Libya, which was supported by U.S. air strikes, its fighters could attempt to make the arduous journey across the Mediterranean Sea and into Europe disguised as refugees.
According to U.S. intelligence estimates, ISIS had thousands of fighters in the coastal city, meaning that hundreds have likely fled the Libyan offensive on the city. Libya has acted as a key gateway for refugees seeking to reach Europe, with smuggling rackets charging lucrative sums for boat journeys to Italian territory.
Giacomo Stucchi, the head of Italy's parliamentary committee that oversees intelligence, said that the threat of ISIS operatives entering Italy's border via sea had "substantially increased" after their ousting.
"For a long time it seemed improbable, if not impossible, that Daesh would put its fighters on migrant boats, putting at risk men in whom it had invested time and money," said Stucchi, using another name for ISIS.
"But now there is total chaos, and in trying to escape from Libya those who are not heading south [into the desert] could try to cross by sea to Europe," he continued, according to The Daily Telegraph. "They are loose cannons, men on the run. We need to understand their intentions—whether they want to disappear without trace, or whether they want to continue fighting in the name of their cause."