Libyan Army Reportedly Has Taken Back Benghazi Port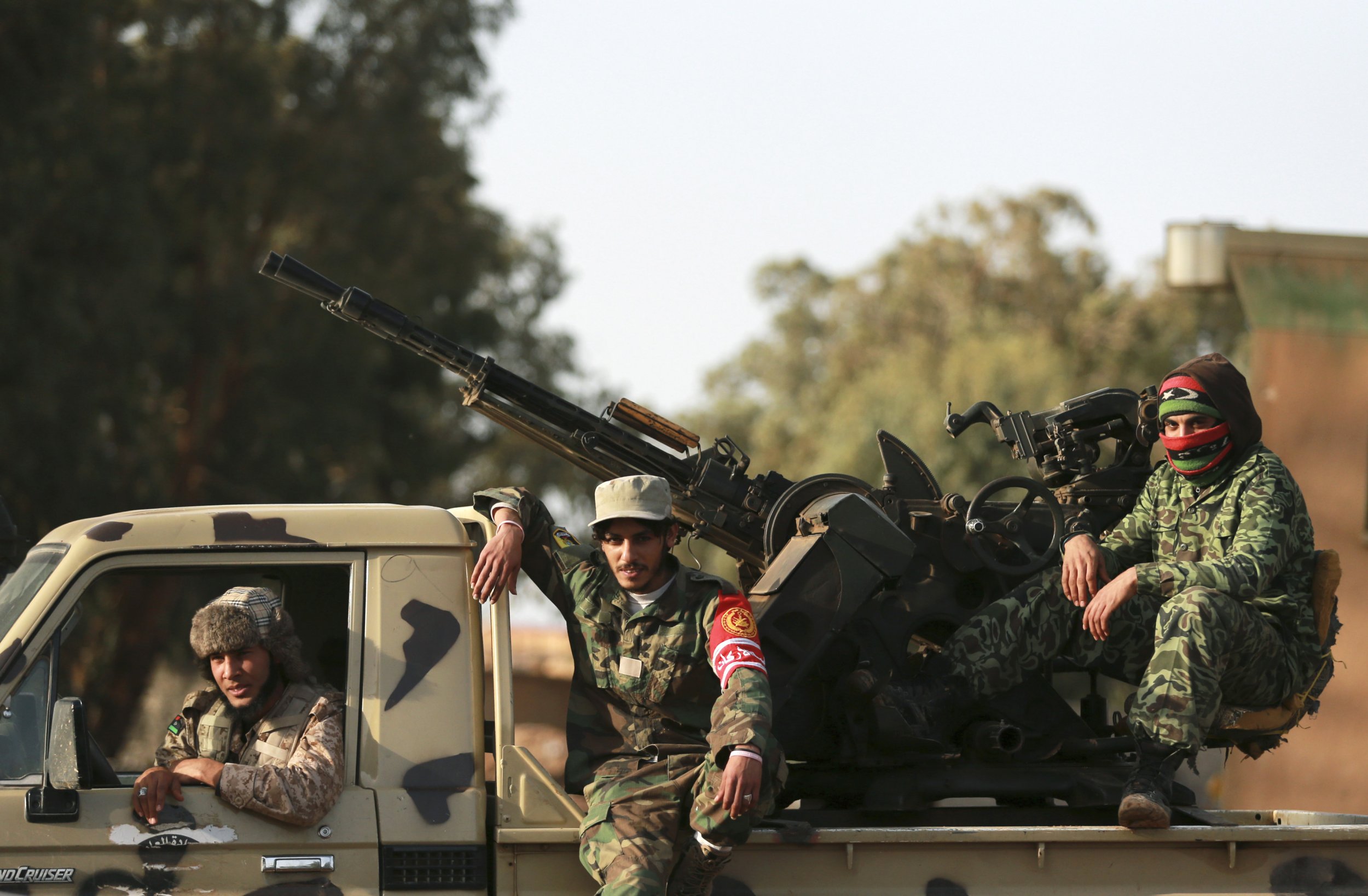 Libya's national army and its allies claim to have seized control of Benghazi's port area from jihadist group Ansar al-Sharia after heavy fighting was reported in the city on Thursday.
The Libya Herald reported that the army also claims to have taken control of part of the Suq al-Hout district and has engaged in fighting in nearby Sabri and Laithi as it tries to take back those districts from the group. Ansar al-Sharia is an offshoot of Al-Qaeda in Libya and dominated Benghazi last year, but it has been rapidly losing ground.
The army now controls around 90 percent of Benghazi, and late last year it started taking back bases, the national bank, the airport and other key real estate, including neighborhoods, said Wayne White, a scholar with the Middle East Institute and former deputy director of the State Department's Middle East intelligence office. The port was the only place of value left in the group's hands, he said.
"It's clear now that not only do [the army's forces] hold the vast bulk of the city, but they're now engaged in what I think they hope will be almost a final offensive to clear it completely of Ansar al-Sharia," said White. Fighting has been intense and bitter, he added.
With ISIS-affiliated groups circulating throughout Libya, White predicts the army's next move could be confronting a "nasty" cell of ISIS militants in the port city of Derna, which set up a training camp there in December. Taking back total control of Benghazi, however, is a priority.
Ansar al-Sharia is now clinging to small pockets around the city that have seen intense fighting. Battling alongside the Islamist group is a handful of smaller jihadi militias, known collectively as the Benghazi Revolutionaries' Shura Council.
The security situation in Libya continues to deteriorate four years after the ouster of Colonel Muammar Qaddafi. Two governments and parliaments—the elected, internationally recognized government of Abdullah al-Thani and the self-declared government of Omar al-Hassi—have been battling for power and influence over the country.
In August, al-Thani and the country's House of Representatives fled nearly 800 miles from the capital, Tripoli, to the city of Tobruk after being driven out by al-Hassi's rival group of Islamist politicians. Al-Hassi's group now controls Tripoli, relying on the military strength of the Libya Dawn militia.
Seven soldiers reportedly have been killed and many injured in Thursday's fighting, according to Reuters. Al-Jazeera said 25 soldiers were wounded. Additionally, four civilians sustained non-life-threatening injuries after a missile landed on a house.
United Nations-mediated peace talks between the rival governments continue.