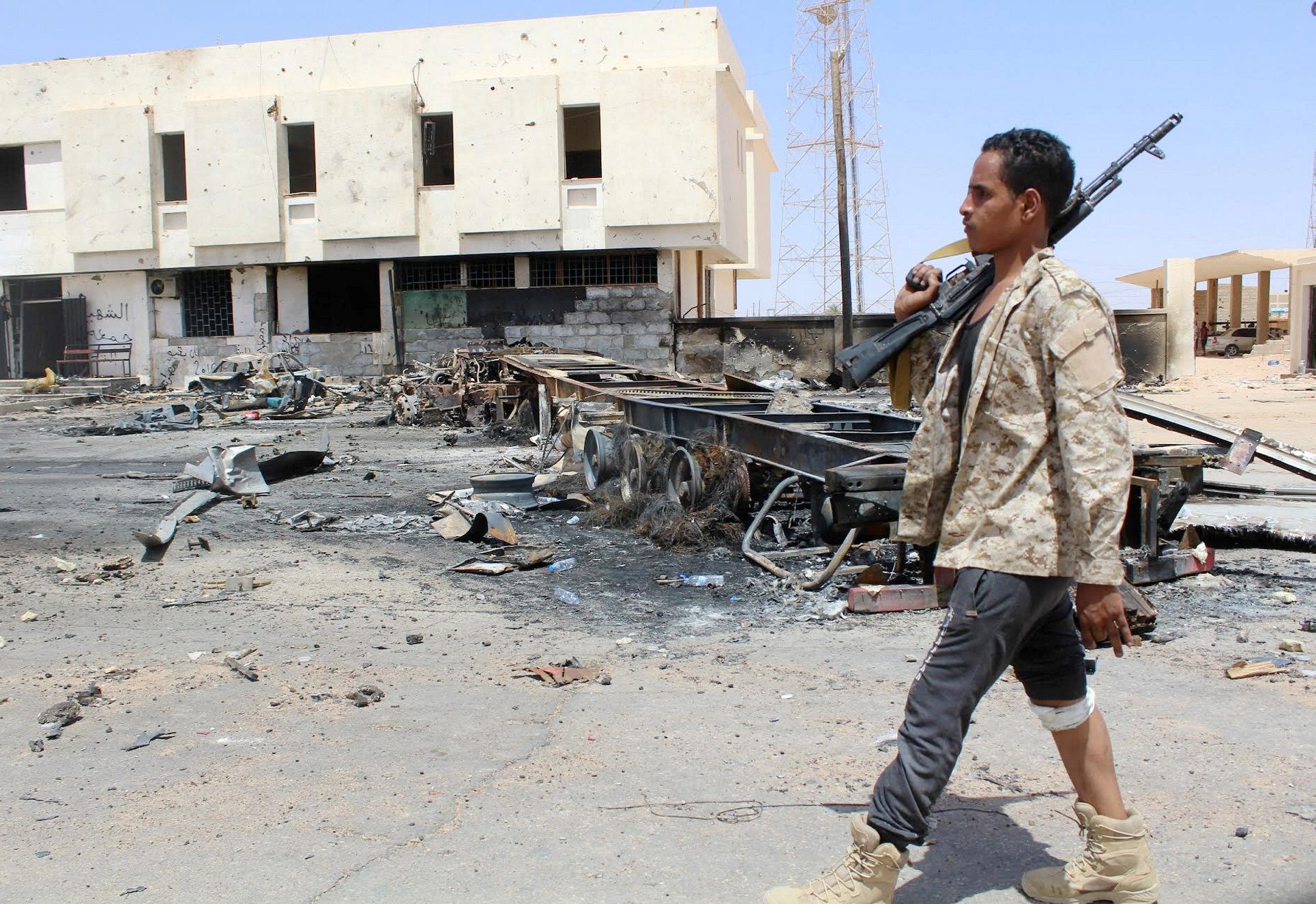 U.S. airstrikes on positions around Sirte have allowed forces supporting Libya's unity government to advance inside the Islamic State militant group's (ISIS) bastion, it was reported Tuesday.
Fighters loyal to the Government of National Accord (GNA), which began its offensive to recapture the coastal city in May, retook the central district of Al-Dollar. Clashes with ISIS militants killed five of its fighters and wounded 17, AFP news agency reported.
The U.S. initiated airstrikes Monday after the GNA put in a request for additional assistance to remove the group from Sirte.
The former hometown of Libyan dictator Muammar Qaddafi remains the only city that ISIS controls outside of its self-proclaimed caliphate in Iraq and Syria. Its loss would represent the cutting of a vital lifeline to the group as foreign fighters and ISIS leaders have been able to travel there freely despite sustained pressure from the U.S.-led coalition and allied forces.
The GNA forces had entered the city in June but ISIS launched a counter-offensive, beating them back with suicide bombs, as well as sniper and gun fire. Before the offensive, the U.S. estimated that ISIS had thousands of fighters in Libya, most of them based in their Libyan stronghold. It is unclear how many ISIS fighters remain in Sirte.
The U.N. brokered the creation of the GNA in December 2015, but the internationally recognized eastern parliament has yet to approve it.
ISIS, mainly consisting of foreign fighters, cracked down on the local population after it captured the city in June 2015, capitalizing on the instability after the ousting of Qaddafi at the height of the Arab Spring in October 2011.
Its fighters have conducted executions, many of them public, for crimes against their radical version of Islamic law, such as sorcery, blasphemy or fighting for a rival militia.
It has also carried out floggings and crucifixions against those who do not follow its rules, for such crimes as smoking, listening to music deemed un-Islamic or not ensuring wives and sisters were sufficiently covered.