The License Plate Surveillance Technology That Caught the Virginia Shooter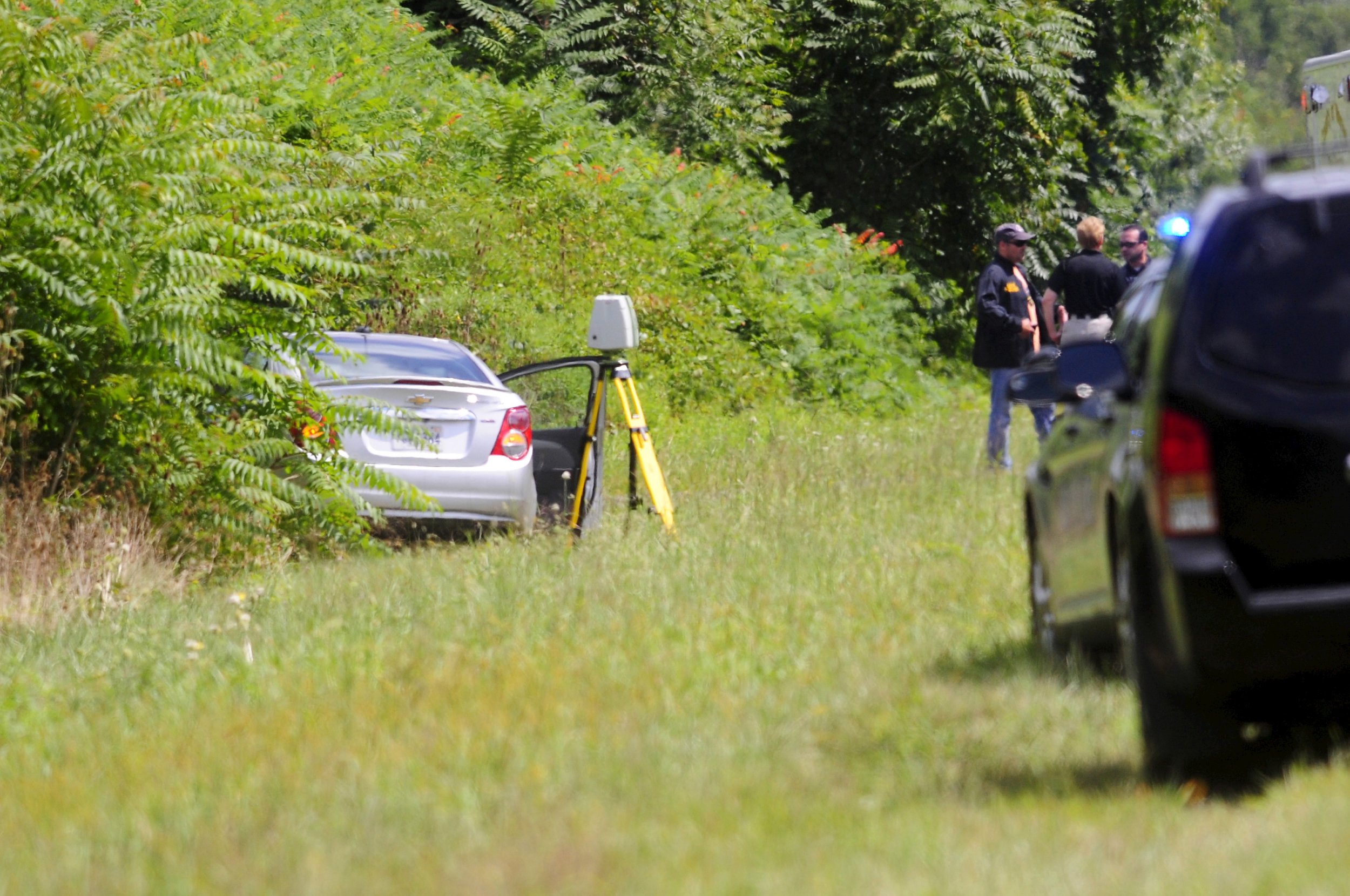 In a press conference Wednesday afternoon, Sheriff Bill Overton divulged that state police were able to find Vester Lee Flanagan when his rental car's license plate number was picked up by a trooper's license plate reader. Flanagan, who was wanted for the murder of a TV reporter and a cameraman shot while doing a live report, fled when police tried to pull him over and ultimately shot himself.
Automatic license plate readers are a little-known surveillance technology used by law enforcement to track America's motorists.
You may not be able to describe a license plate reader, but you've likely seen them. They aren't hiding; the gadget can be mounted on anything from bridges and overpasses to road signs and police cars. The readers are equipped with high-speed cameras to take pictures of thousands of license plates per minute and software to analyze the pictures for a license plate number. That information is checked against "hot lists," including stolen vehicles or those subject to an Amber alert search, and law enforcement is notified if there is a match. The image and identified plate number, along with date, time and location, are sent to various regional law enforcement databases.
In 2012, The Wall Street Journal reported that the Department of Homeland Security was pushing license plate readers, distributing $50 million in federal grants to law enforcement agencies over the preceding five years to purchase the technology. A 2011 survey found that almost three-quarters of police agencies polled used license plate readers, while 85 percent planned to increase their use over the next five years. Documents obtained by the American Civil Liberties Union through the Freedom of Information Act suggest that they've since proliferated.
As the Flanagan case proves, there are legitimate law enforcement purposes for such technology, like alerting police to a criminal's location. But license plate readers have also come under fire in recent years by civil liberties advocates who say millions of innocent drivers have had their travels and activities tracked in the process. The ACLU adds that "a lack of regulation means that policies governing how long our location data is kept vary widely." As of July 2013, the ACLU says Brookline, Massachusetts, police department retains drivers' information for 14 days, while Jersey City, New Jersey, deletes data after five years.
Plate images, collected over time, can provide stunning detail of people's lives. In 2012, the Journal reported that a man from San Leandro, California, named Michael Katz-Lacabe filed a public records request for copies of photographs taken by his local police department's license plate scanners. He was handed more than 100 pictures of his car in various locations. One showed his daughters exiting his car, which was parked in their driveway.
But San Leandro Police Chief Sandra Spagnoli contends that the benefits outweigh the privacy concerns, telling the Journal that "it's irresponsible if you have something that could solve a crime in the future, and you've dumped it."