How Trump's New Security Adviser H.R. McMaster Became a Soldier's Soldier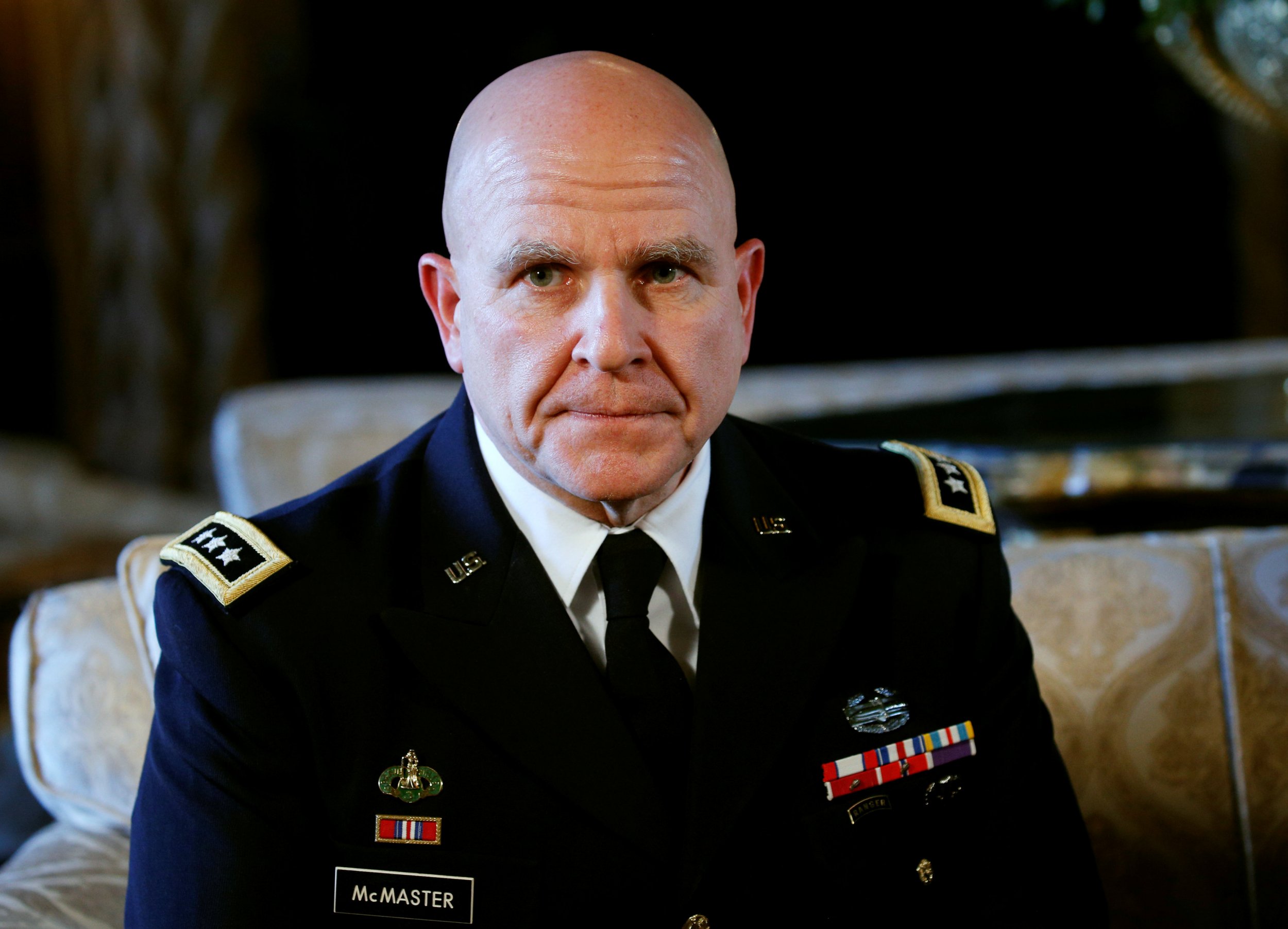 In early 2005, a U.S. Army sergeant running a battlefield intelligence operation near Tal Afar, in northwestern Iraq, was in deep trouble. One of his Kurdish sources had approached him saying he had "a list of Syrian officers who were planning a military coup and were seeking U.S. government assistance."
Intel like that, he thought, might bring him a slap on the back. But "when I turned over this preliminary data, the shit hit the fan," recalled the sergeant, Robert Thomas, in a phone interview Monday. Suddenly the "super spooks"—he wasn't even sure which agency they were from—were on his doorstep, accusing him of "running illegal intel op." He saw himself losing the job he was good at—or worse.
But then his commanding officer at the 3rd Cavalry Regiment, then-Colonel H.R. McMaster, intervened. He not only told Thomas's immediate boss, a captain, to get the spooks off the sergeant's back, but to make Thomas the top intelligence sergeant for his unit. His only caveat was "to stay away from Syria," Thomas said.
On Monday, Thomas learned that his old commander had been appointed White House National Security Adviser, succeeding retired Lt. General Michael Flynn, ousted last week after a still-murky flap involving his contacts with Russia's ambassador to the United States.
"I couldn't say enough about him," Thomas said over the telephone, recounting the previously unreported incident. "I emailed him afterwards to thank him, and he wrote back saying, 'You did the right thing—you took initiative, you saw a problem, you addressed it,'" Thomas recalled. "'That's the Cav way,'" Thomas remembered McMaster saying. "'That's the Cav way.' He was absolutely great."
"Absolutely great," along with "brilliant," were among the accolades applied to now-General McMaster in the hours following President Donald Trump's announcement at Mar-a-Lago, his so-called Winter White House in Florida .
"He's a brilliant intellectual and a man of absolute integrity—those are the first two things I would say about him," Lewis "Bob" Sorley, a former army officer and author of nine scholarly books about the Army, told Newsweek. Sorley has known McMaster since he was a captain. They met decades ago at the Lyndon Baines Johnson (LBJ) Library in Texas, when McMaster was doing research for his 1997 book, Dereliction of Duty. General Peter Pace, chairman of the Joint Chiefs of Staff under President George W. Bush, called it "the seminal work on military's responsibility during Vietnam to confront their civilian bosses when strategy was not working."
The question now is whether McMaster will follow that lesson while advising President Trump.
"The book is a brilliant tour de force," Sorley said. "He's a very careful user of evidence, and he is intellectually powerful"—attributes that will be "very valuable in the job he's going to."
For the past several years, the Army has paid McMaster to think past Vietnam as director of the Army Capabilities Integration Center and as deputy commanding general of the U.S. Army Training and Doctrine Command at Fort Eustis, Virginia.
One area where he and Trump evidently agree is a need to rebuild the "depleted" U.S. military, as the president put it in his February speech at U.S. Central Command headquarters in Tampa, Florida. McMaster, in congressional testimony last April, called U.S. forces "out-ranged and outgunned by many potential adversaries," according to a report by Breaking Defense. "[And] our army in the future risks being too small to secure the nation." With about 980,000 soldiers, the army is as small as it was before World War II, by most accounts. McMaster has also worried that some of the army's principal weapons, such as the Bradley Fighting Vehicle and Abrams tank, are obsolete. He is also concerned that Russia has gained an advantage in battle drones, as Defense One reported in September.
Growing the military and adding new weapons, of course, is an idea most generals eagerly embrace, even if U.S. strategy evolved during the Obama administration toward more commando and advisory roles, backed by high-tech intelligence-gathering and air power. But in Iraq, McMaster became a favorite of David Petraeus, the commander who beat back the Iraq insurgency with a combination of stealth, covert action, small unit tactics—and a surge of troops to hold the rear—classic counterinsurgency doctrine. For all that, McMaster's career suffered, according to David S. Maxwell, Associate Director of the Center for Security Studies at Georgetown University.
"A blunt-spoken bulldog of a man who made his name as both a scholar and practitioner of counterinsurgency in Iraq, McMaster long looked like the classic Army maverick who did well on the battlefield but made too many enemies on his own side to rise past the rank of colonel," Maxwell wrote in 2014. "After McMaster was passed over for brigadier general twice in a row—normally the death knell for an Army career—getting him his first star required the arch-counterinsurgent, Gen. David Petraeus himself, temporarily taking over the Army promotion process." McMaster has been promoted three times since.
McMaster's job will be to help the president refine his campaign rhetoric about the Islamic State militant group into a plan. The president has not defined his ideas beyond such typical campaign statements as, "We're going to have to do something extremely tough over there...like knock the hell out of them."
McMaster's longtime friend and admirer Sorley, 82, a third-generation West Point graduate whose books include biographies of America's top commanders in Vietnam, says the administration will have to decide whether "it wants to prosecute it more effectively or if it wants to disengage.
"I hope they disengage," Sorley added. "I can't see any percentage in continuing what we are doing, even if we did it more effectively. We are trying to deal with situations that have existed for millennia, and we are not going to solve those with a few troops on the ground.
"If I were [Trump's] advisor," Sorley added, "I would say, screw that, let's come home. We can't solve those problems and let's not worry about it."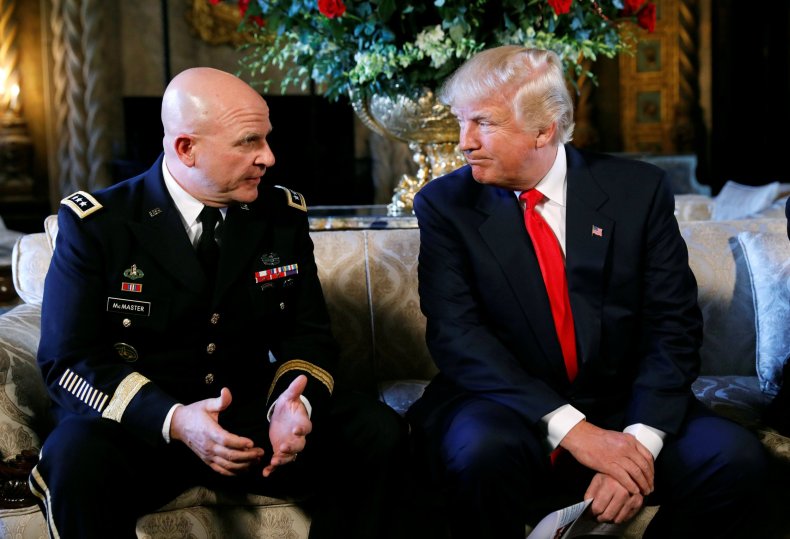 A major lesson from Dereliction of Duty, Sorley said, was that President Johnson was "inept and that the war did not have to be lost." And now McMaster will have to apply the lessons of his book in the White House, guiding Trump to walk away his from his instincts to just "knock the hell out of them," or to devise some better plan, or to just walk away himself.
First, though, there's the question of whether Trump will let him choose his own deputies, without which, most observers say, McMaster will not be able to field a strong team against the likes of Steve Bannon, the president's chief political strategist, whom he awarded a seat on the principals committee of the National Security Council, or Jared Kushner, his son-in-law, both of whom have functioned as a kind of "shadow cabinet," according to news reports. At least one previous candidate for national security adviser, retired Vice Admiral Robert Harward, a former Navy SEAL, walked away from the job when he learned Trump had assured K.T. McFarland, a former Fox News talking head and minor Pentagon official in the Ronald Reagan administration, that she could stay on as deputy after Flynn was forced out.
Harward had the luxury of turning down the job because he is retired. Maybe not McMaster, who was in uniform when Trump showcased him at Mar-a-Lago on Monday, nor the other leading candidates for the job, Lt. General Robert L. Caslen Jr., the superintendent of the United States Military Academy at West Point. Sorley and two former national security officials, who asked not to be named in exchange for being candid, wondered whether McMaster was presented with the choice of either taking the job or being forced to retire.
Neither Trump nor McMaster had anything to say about that Monday.
"He's a man of tremendous talent and tremendous experience," Trump said. "I watched and read a lot over the last two days. He is highly respected by everyone in the military, and we're very honored to have him."
"He's the best guy you could ever hope for…" Sorley said. "My conclusion is, if he can't do that job under prevailing circumstances, then no one can."
And maybe McMaster's edges have softened since he condemned Vietnam-era military leaders for not standing up to misinformed or devious civilian leaders in the Johnson administration, wonders Merle Pribbenow, a retired 27-year CIA veteran who spent most of his career in, or dealing with, Vietnam. Since his 1995 retirement Pribbenow has spent much of his time unearthing and translating Vietnamese-language documents from that era. He read McMaster's Dereliction of Duty "a long time ago," he said, and they later met over "a small private dinner" at Sorley's home outside Washington, D.C.
"I thought that the author's rather harsh criticisms of the American generals reflected the author's young age," he told Newsweek Monday. "As you get older, you learn that situations are not always black and white, and frequently the only realistic choices one has are between one that is bad and another that is worse. That was especially true of Vietnam—where it seemed like there we never had any good choices."
The same may be said today, not just in the Middle East, but inside the White House as well.