Lieutenant General Loses Star For Mocking Female Airman's Weight, Creating Toxic Work Environment
A lieutenant general lost a star shortly before his official retirement following an investigation by the Air Force's Office of the Inspector General (IG) into his professional conduct and the toxic work environment he created at The Air Force Sustainment Center in Oklahoma, according to reporting by the Air Force Times.
While Lt. Gen. Lee Levy was described by witnesses as "self-confident, passionate and charming," others outlined a culture of fear and intimidation that Levy created in the workplace, according to a March 2019 report discovered by the Times.
This included leadership which "repeatedly, publicly and personally belittled and berated" his team and inappropriate comments directed at a female airman's weight and eating habits.
Levy disagreed with the allegations and characterizations against him in the report through a statement provided to the Times by his attorney, Richard Stevens.
"I attempted to be tough but fair in my leadership style as we strove for excellence in everything we did," Levy said. "Had concerns been voiced at the time, I would certainly have addressed the issue to resolve it. Unfortunately, those who are now complaining waited until I left command and was retiring."
But the IG report detailed repeated incidents corroborated by multiple witnesses which concluded that Levy failed to "set and maintain a healthy command climate."
A female airman interviewed by investigators described the ways in which he demeaned her appearance and spoke about her eating habits in front of peers. Witnesses backed up her testimony.
Though a witness described the airman as "very much in shape," Levy found ways to comment about what she was eating and would "always have to somewhat make a joke at my expense" to groups of people, often when she was the lowest ranking airman present.
During one lunchtime exchange, the airman said Levy walked by and said, "Oink, oink, [redacted]. Are you really eating again?" Levy made a similar comment about the airman's body during a 2017 business trip to Washington, claiming her weight was straining the vehicle they were in.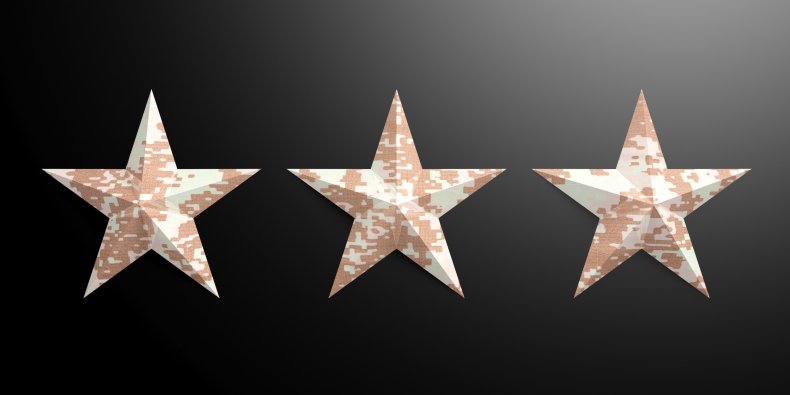 Throughout Levy's interview, the IG said he "claimed a lack of memory of events at all or details of the same" when asked about these events and allegations.
Levy told investigators he didn't recall the incidents with the female airman or making comments about her weight and eating habits, saying if he did say those things, "it was part of good-natured give-and-take between the two of them."
In an email from his attorney sent Monday to the Times, Levy denied the claims that he had said anything demeaning.
The IG concluded that "his comments were inappropriate, particularly given his position and the public contexts in which they were made (though even if made in private the comments would still not have been appropriate). They undermined [the airman's] dignity and were not respectful of her."
Levy retired as a two-star major general on November 1, 2019.
Correction (12/4/19, 5:00 p.m.): This article has been updated to include attribution to the Air Force Times' reporting.