Life After War: Watch as Colombia Celebrates Peace With FARC Rebels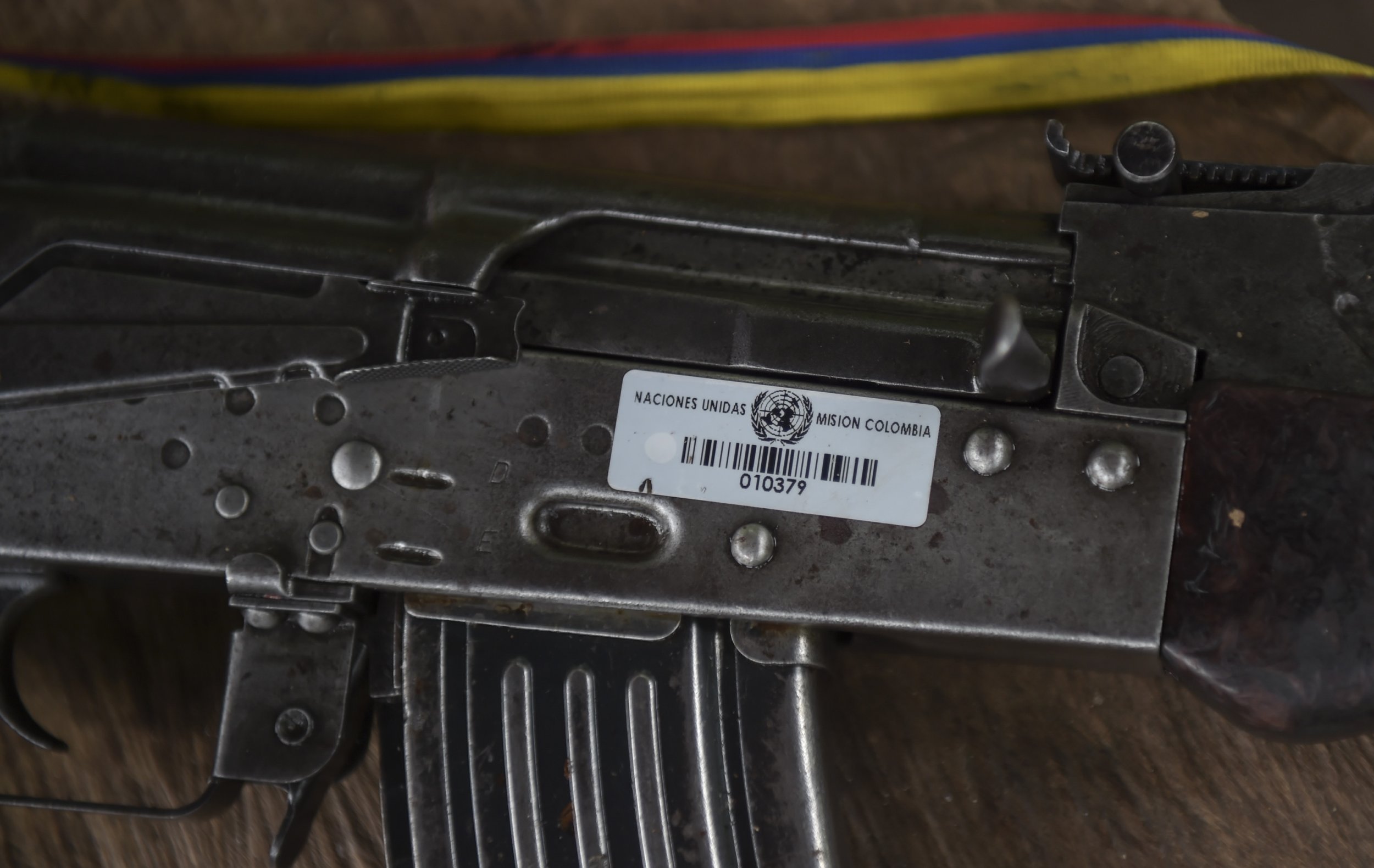 Colombians celebrated a historic achievement on Tuesday as the Revolutionary Armed Forces of Colombia (FARC) rebels who have waged war against the country's government for the past half century finally surrendered their weapons.
People across the country gathered to watch the final part of the disarmament process, which was facilitated by the United Nations mission in Colombia and celebrated with speeches and music, and streamed live on YouTube and Facebook.
Both Colombian President Juan Manuel Santos and leader of the Marxist FARC rebels Rodrigo Londoño, known as "Timochenko," were present at the event. The former guerrilla fighter celebrated the end of the war: "Farewell to arms, welcome peace!" he said, closing his speech.
President Santos also celebrated the achievement of a "real and irreversible" peace. "No more killings for ideas," he said, adding "We are one people. We are one country. Long live peace."
Colombians, many of them wearing white, took to social media to celebrate the event, waving Colombian flags and drawing peace signs, and using a hashtag meaning "live life" (Viva La Vida) and "farewell to arms" (Adios a Las Armas).
FARC began as a group of farmers in the 1960s, but gradually became an armed Marxist group that attacked government and civilian targets, particularly in Bogota. The battle between FARC and successive governments killed over 200,00 people over more than 50 years.
FARC began laying down their weapons in a five-stage process from March 1, during which U.N. workers were responsible for checking, listing and storing each weapon in white metal containers, for a total 7,132 arms. The containers are located in 26 demobilization, disarmament and reintegration (DDR) camps where the FARC rebels have been living since September to transition back to society. The last weapons left are those used to provide security on those camps, and will be surrendered before the final UN deadline of August 1.
"This is a peace that allows better education, health, housing and more opportunities for Colombians," Colombian President Juan Manuel Santos wrote on Twitter on Tuesday, launching the hashtag "Viva La Vida", meaning "live life" in English, to celebrate a new chapter of Colombia's history.
Manuel Santos also promised the FARC will commit to a reunification process ensuring truth, and justice for victims for the violence.
Concerns over the reunification process, which would have allowed former FARC members to run for congressional seats, were central to the narrow defeat of a referendum of Colombians that proposed a peace deal with the guerilla rebels in October. The "no" camp, led by former President Alvaro Uribe, who argued for rebels to be sent to jail, won 50.23 percent of the vote, setting back the eventual peace deal by several weeks.
President Santos, who won the Nobel Peace Prize in 2016 for his negotiating efforts, then signed a new peace deal with FARC leader Rodrigo Londoño, known as "Timochenko", in November, this time without putting the deal to a popular vote.
The FARC rebel group may have been the oldest and nost deadly guerrilla force in the country, but wasn't the only one battling the government. Another Marxist rebel group, the National Liberation Army (ELN) that recently kidnapped two Dutch journalists releasing them within a week, is also negotiating peace with the government, but the process has been slow.