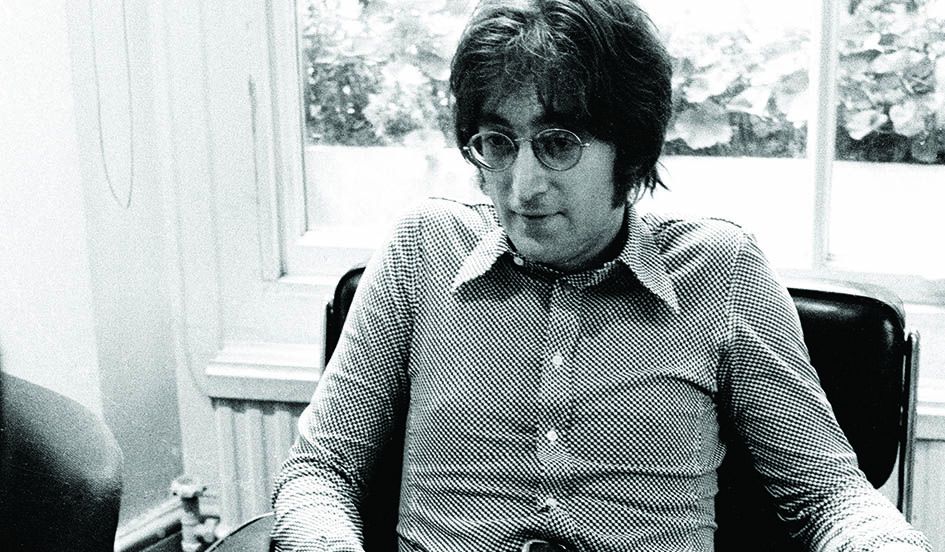 On December 8, 1980, mere weeks after his 40th birthday, musical legend John Lennon was murdered. An article in Newsweek's December 13, 2010 issue commemorated both his birthday and the anniversary of his death. This article, and others about Lennon's life and legacy, are included in a new Newsweek Special Edition.
'Tis the season for John Lennon. The former Beatle had the misfortune of being murdered on December 8, 1980, mere weeks after his 40th birthday, and so for the past few months we've had to endure a wearying deluge of documentaries, reissues, biopics and exhibitions of the sort that only the twinned, round-number, life-bracketing anniversaries of an assassinated pop legend could possibly occasion. At first, it seemed as if the releases might reveal something new about Lennon's music. But now that the date of his death is approaching and the tributes haven't stopped, it's clear that the most revealing thing about this year's anniversary extravaganza isn't some remastered version of "Imagine." It's that Lennon's celebrity—the very thing that killed him—is still large and lucrative enough to inspire such a frenzy in 2010.
The hullabaloo is a reminder that Lennon, one of the most innovative musicians of the last century, was also a pioneer of fame—a man who courted, commented on, used, retreated from and was finally consumed by his own gargantuan renown. In the process, he expanded our notion of what stardom could mean and of what effect it could have. "Our life is our art," Lennon and Yoko Ono told Rolling Stone three days before he died—a novel sentiment in the days before reality TV. As the Kardashian industrial complex tightens its grip on our culture, it's worth reconsidering the lessons of Lennon's celebrity, both the ones we've learned and the ones we're at risk of forgetting today.
In the dank basement dressing rooms of Liverpool and Hamburg, Lennon would fire up his fellow Beatles with a bit of call-and-response bonhomie. "Where are we going, fellas?" he'd ask, to which Paul, George and Ringo would respond, "To the toppermost of the poppermost, Johnny!" Within two years of constant work, they were there.
In the midst of the maelstrom, irony became Lennon's first line of defense. It was also the engine of his allure. From the start, he regarded his own fame with an air of amused detachment, analyzing and mocking the hysterical new mode of stardom he'd come to embody as though he were watching it from one step away. Summoned to perform for the Queen Mother at the Royal Variety Performance in November 1963, Lennon, of course, obeyed. But he couldn't resist exaggerating his bow and asking the audience in the balcony to "rattle your jewelry" instead of clapping. The group's first U.S. press conference, held at John F. Kennedy International Airport the afternoon they arrived in 1964, was more improvisational, but no less pointed—a satire of self-promotion in real time, with Lennon leading the way.
Reporter: Would you please sing something?
Lennon: We need money first.
Reporter: What do you think your music does for these people?
Lennon: If we knew, we'd form another group and be managers.
In retrospect, Lennon's willingness to let life bleed into art, and art into life, seems remarkably prescient. Today, it's a prerequisite for stardom. Lindsay Lohan may have once aspired to be an actor, but her primary role—as the perpetually prison-bound star of a never-ending tabloid melodrama—has been enacted exclusively offscreen. Many of our most transfixing pop stars are the ones we first got to know, or got to know better, on reality television: Jessica Simpson, the American Idols, Susan Boyle. The most popular program in MTV's recent history, The Hills, was about a gaggle of young, bronzed Los Angelenos who were famous for being on The Hills. And there's always Kanye West, whose Twitter account reads like a running commentary on his own celebrity.
Looking back, it's clear that Lennon's most enduring achievement, aside from all those monumental songs, wasn't that he managed to become astronomically famous. It was the example he set by scrutinizing and seizing control of this wild new form of fame, then fashioning it into a functional thing. Before Lennon, celebrity was a reward for selling a lot of records, or movie tickets, or whatever. After him, it was an instrument, something to be played like a guitar. As he put it in 1968, "We've got this machine, and we'll try and make use of it, for good, and not just to have a machine." Today, the line between life and art is so blurry, and the eyes and ears of the world are so accessible, that everyone suddenly seems to be lusting after his or her own share of the spotlight. Lennon's life and death remind us how necessary it is to continue asking the question that consumed him from the start of his career to its savage end: What for?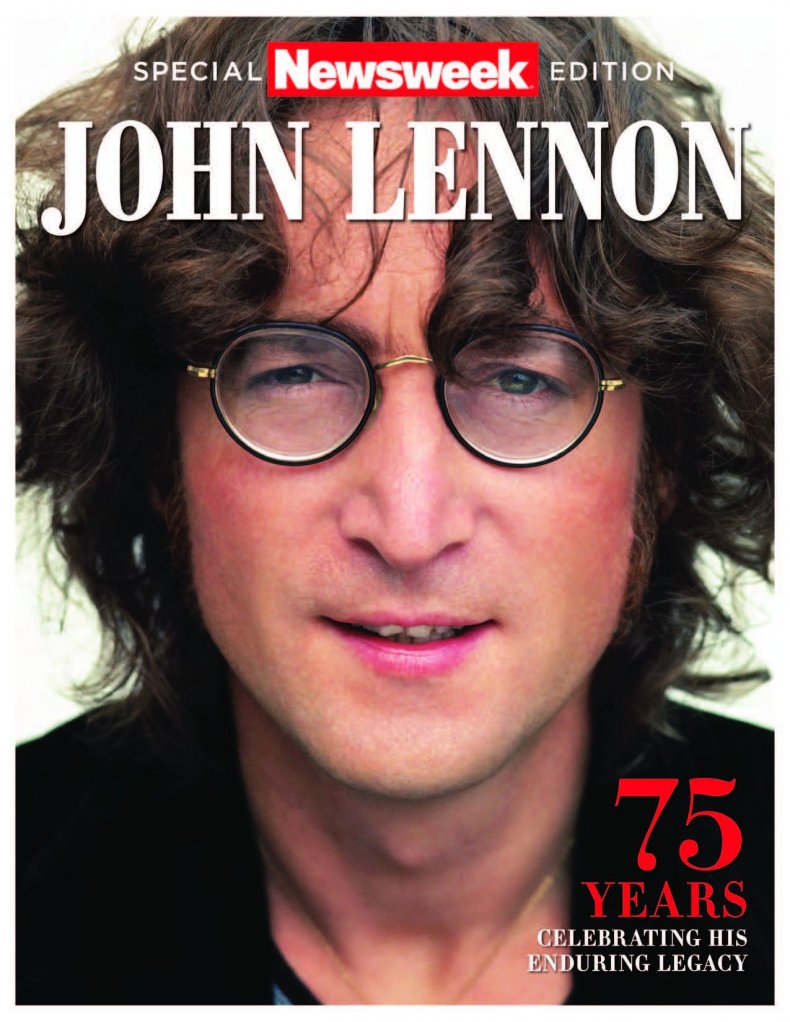 This article appears in Newsweek's Offical Collector's Edition, John Lennon: 75 Years—Celebrating His Enduring Legacy, by Issue Editor Tim Baker.