Life Expectancy Is Lower in Some Parts of U.S. Than Iraq, the Philippines and North Korea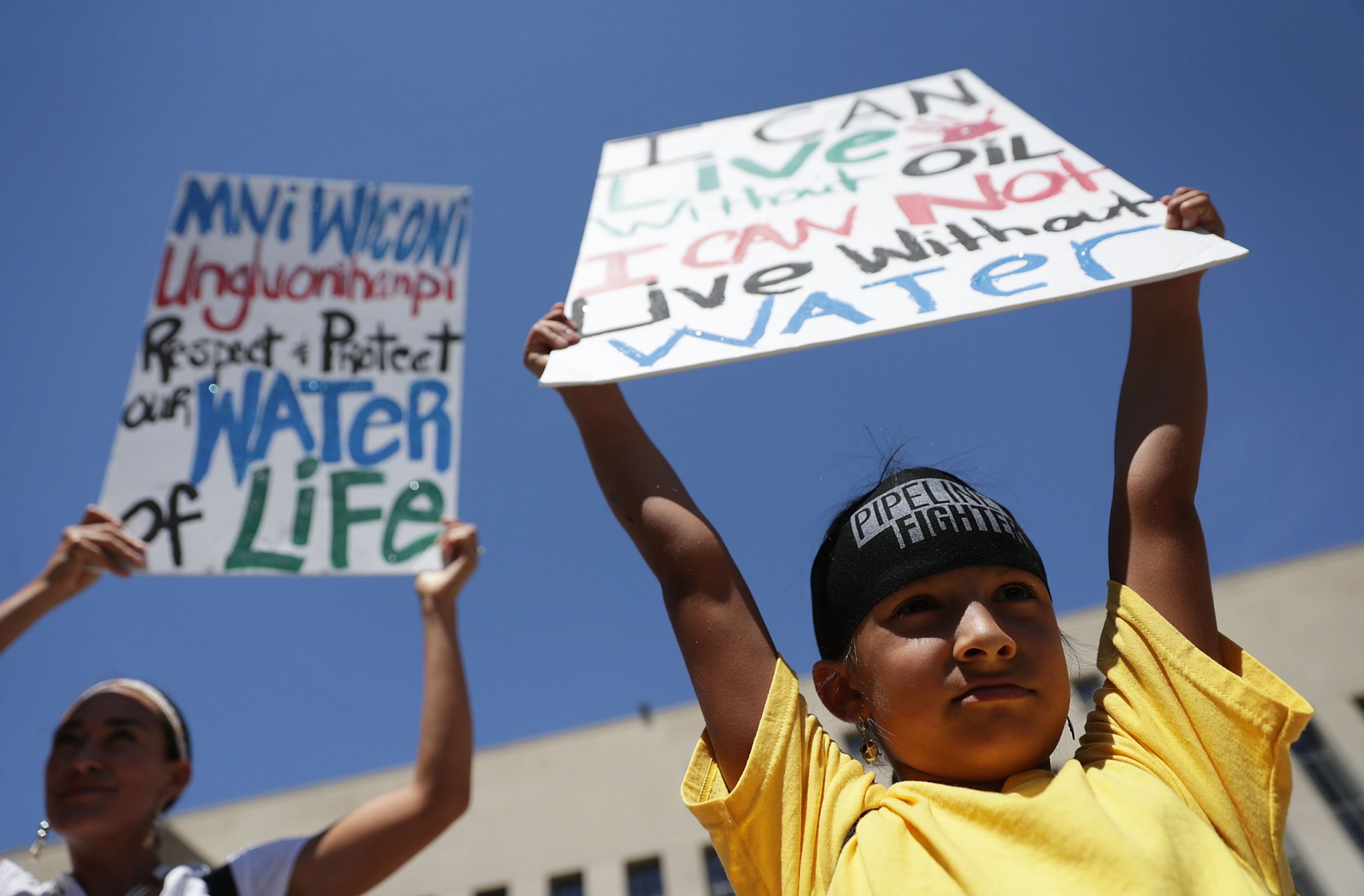 Life expectancy in parts of the U.S. is now lower than it was 30 years ago, falling by more than two years between 1980 and 2014 in some regions. This means many Americans now have a lower life expectancy than people living in Iraq, India and the Philippines.
Experts at the Institute for Health Metrics and Evaluation (IHME) at the University of Washington, Seattle, evaluated the mortality rates of people across the U.S., assessing life expectancy for individual counties. From this they were able to compare current life expectancies with those from 1980.
The findings, published Monday in the journal JAMA Internal Medicine, showed life expectancy had increased overall. However, the team also found huge geographic disparities across the country, with some areas seeing significant falls and others huge increases in life expectancy. In total, there was a 20-year difference between the longest and shortest life expectancies.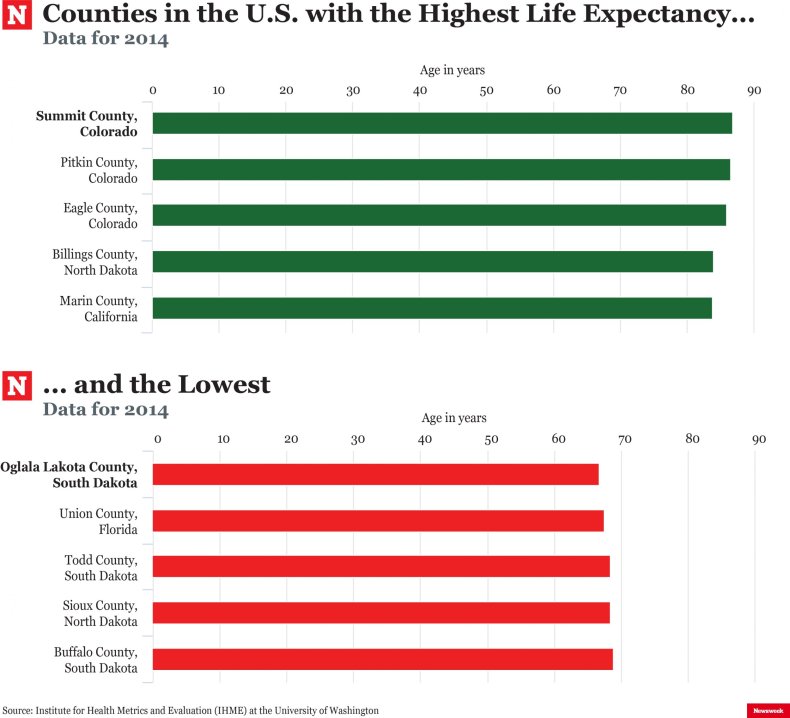 The biggest increase was in Alaska, where the Aleutians East Borough, Aleutians West Census Area saw a rise of over 18 percent, with life expectancy reaching 83.7 years in 2014, up from 70.7 in 1980. The state with the highest life expectancy was Colorado, with Summit County topping the list at 86.8 years on average. This was shortly followed by Pitkin County (86.5) and Eagle County (85.9). Billings County, North Dakota, and Marin County, California, also feature in the top five, with life expectancies of 84 and 83.8 respectively.
Oglala Lakota County, South Dakota, had the lowest life expectancy of just 66.8 years. This was followed by Union County in Florida (67.6), Todd County, South Dakota (68.5), Sioux County, North Dakota (68.6) and Buffalo County, South Dakota (69). The largest drop in life expectancy was seen in Owsley County, Kentucky, where it fell from 72.4 in 1980 to 70.2 in 2014.
The lowest life expectancy is shorter than many countries that spend less on health care than the United States. According to World Health Organization data, these include the Philippines (68.5), Iraq (68.9), India (68.3), North Korea (70.6) and Libya (72.7).
The study authors say the findings reveal a huge disparity in relation to life expectancy on local levels. While nationally, the average may appear high, massive inequalities remain.
Ali Mokdad, one of the study authors, said in a statement: "These findings demonstrate an urgent imperative, that policy changes at all levels are gravely needed to reduce inequality in the health of Americans. Federal, state, and local health departments need to invest in programs that work and engage their communities in disease prevention and health promotion."
Lead author Laura Dwyer-Lindgren adds: "Risk factors like obesity, lack of exercise, high blood pressure, and smoking explain a large portion of the variation in lifespans, but so do socioeconomic factors like race, education, and income."
Christopher Murray, director of IHME, said: "The inequality in health in the United States—a country that spends more on health care than any other—is unacceptable. Every American, regardless of where they live or their background, deserves to live a long and healthy life. If we allow trends to continue as they are, the gap will only widen between counties."