See Ten of the Best Instagram Photos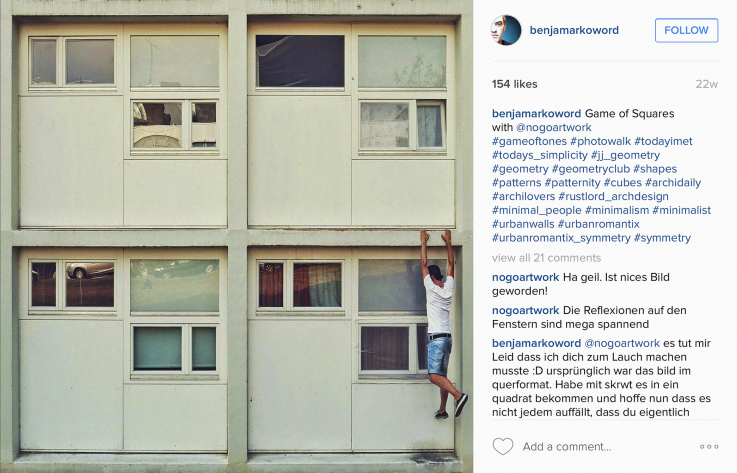 When Instagram started, the whole point was its accessibility: freely available photographs on your handheld screen, taken by millions of us, far away from the edited world of glossy coffee-table books and magazines. Now the trend has reoriented, with the publication of Life on Instagram, the first in a series of coffee-table books—or, as its curator, Jim Stoddart, has it, "annuals" of life, this being the first in a yearly series. The images come from the lenses of about 300 contributors, handpicked by Stoddart. "A book is pretty much the opposite of social media, which is the point," he says. "Some of this needs to be recorded for posterity."
An edited version of Instagram is rather welcome, to be sure. Life on Instagram doesn't let you down with too many dumb breakfast shots or endless selfies. In these pages are beauty, intrigue, sadness and comedy: a woman in a New York snowstorm, an elephant on the road in Dhaka, Bangladesh, a man proposing to a woman by the Chicago River. I'd say that Stoddart is a bit of a romantic. Life, as chosen by him, is charming and quirky and lovable. His own particular favorite? The one of a woman in a long white dress holding a plastic bottle of milk.
As Stoddart says, Instagram offers an aesthetic democracy. "It is about the beauty of everyday moments and everyday life, captured by everyday people."
Life on Instagram, curated by Jim Stoddart, is published September 1 in the U.K. by Particular Books, £20 ($26).