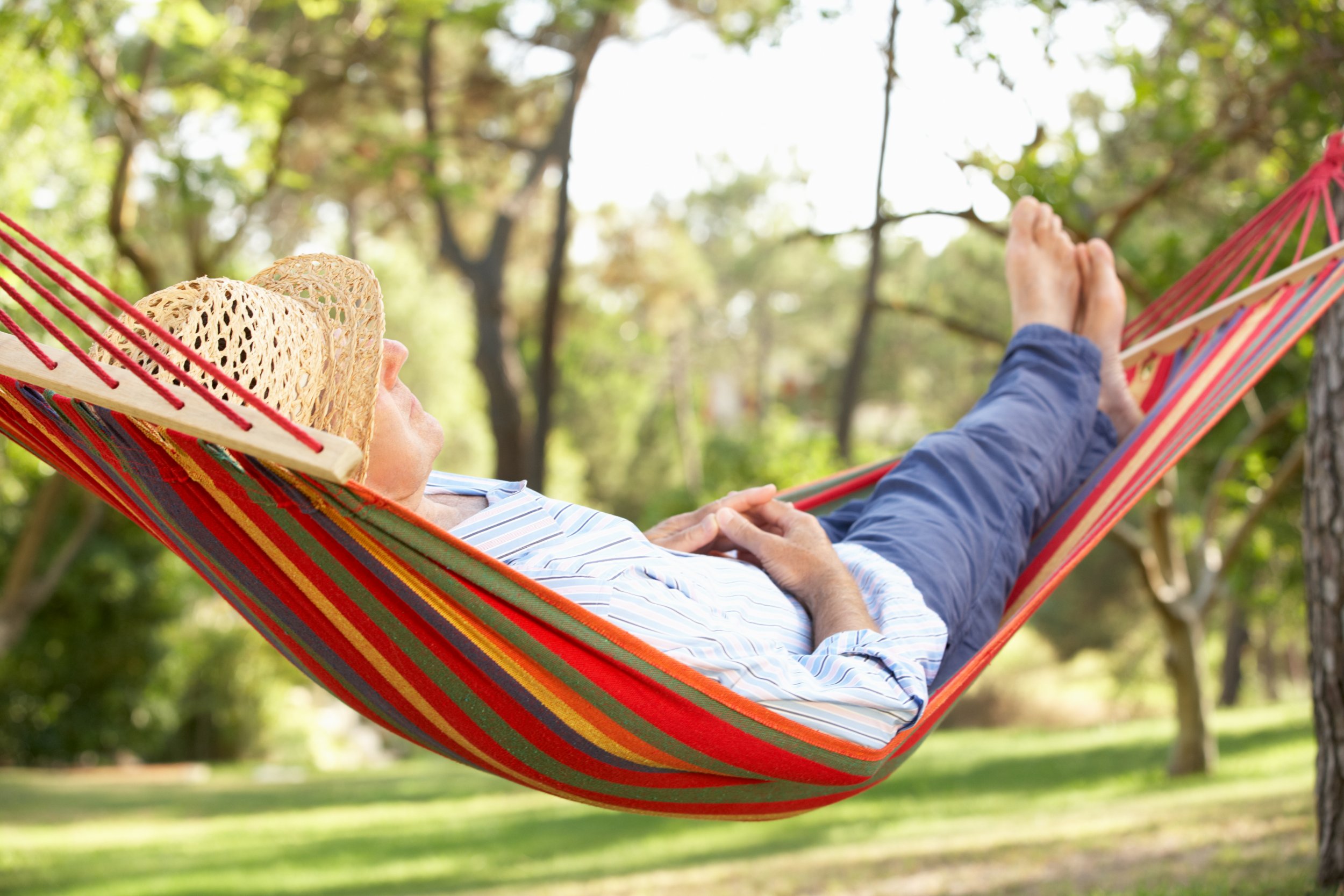 People who feel a sense of oneness with something outside of themselves are more likely to be satisfied in life, according to a study.
The idea that humans form part of a greater whole—from nature to a divine being— has been explored by a range of religions and philosophical traditions, stretching as back to at least the ancient Greeks and Hindus.
In a study published in the journal Psychology of Spirituality and Religion, Dr. Laura Marie Edinger-Schons of the University of Mannheim, Germany, wanted to know whether a belief in oneness made a person more satisfied with life, regardless of whether they were religious.
Edinger-Schons said: "In my free time, I enjoy surfing, Capoeira, meditation and yoga, and all of these have been said to lead to experiences that can be described as being at one with life or nature or just experiencing a state of flow through being immersed in the activity. I was wondering whether the larger belief in oneness is something that is independent of religious beliefs and how it affects satisfaction with life."
To answer this question, she carried out her study in two parts. First, 7,137 German people completed a questionnaire dissecting their beliefs on topics relating to oneness, such as empathy, social connectedness and nature. They were asked to consider questions including "I believe that everything in the world is based on a common principle" and "Everything in the world is interdependent and influenced by each other."
Of the total participants, 3,068 re-did the questionnaire again six weeks later so Edinger-Schons could measure if their attitudes were constant.
The second part of the study involved 67,562 respondents with different or no religious beliefs. Of the total, 48,111 respondents revealed their religious affiliation including 15,799 who said they were Protestant; 13,648 atheist and 12,422 Catholic. A further 2,548 said they belonged to other non-Christian groups; while 2,114 marked themselves "other" Christian; 1,076 Muslim; 296 Buddhist; 120 Hindu and 88 Jewish.
Those who believed in oneness were more satisfied with life, the study suggested. The data also revealed women were significantly more likely to believe in oneness than men. Those on middle-to-high incomes had a higher chance of relating to the principle than the poorest and richest. The belief also appeared to grow with age, before dropping off between the ages of 80 and 89.
Muslims, on average, had the highest mean value of oneness beliefs, followed by Christians who don't identify as Protestant or Catholic. This was followed by Buddhism, Hindu, Catholic, Protestant, Jewish, other non-Christian and finally atheists.
"Strengthening the more general belief in the oneness of everything has the potential to enhance peoples' lives and might even be more effective than traditional religious beliefs and practices at improving life satisfaction," Edinger-Schons wrote in the study.
However, Edinger-Schons acknowledged the study was limited because the respondents were from one country, so the results might not be applicable to other nations. Also, she relied on the participants telling the truth.
Joydeep Bhattacharya, Professor of Psychology at Goldsmiths, University of London, who was not involved in the research, pointed out a limitation of the study. He told Newsweek: "A validated questionnaire on oneness beliefs has been available since 2014 (Garfield et al, 2014 J Scientific Study Religion), and there is no data included in the current study on whether this newly developed scale adds anything new, nor is any direct comparison between the two scales made.
"The author did acknowledge this as a central limitation of this study. Personally I think the earlier scale offers a more comprehensive account of oneness beliefs by separating spiritual oneness from physical oneness."
He continued the study "shows that by having a belief of connectedness with everything else has a positive association with life satisfaction. This does offer psychological comfort in dealing with life's uncertainty–in the grand scheme it matters less because, after all, we are all connected."
Dr. Jutta Tobias Mortlock, Senior Lecturer in Organisational Psychology at City, University of London, commented: "The author's findings could be applied in a very useful way by creating interventions that target individuals' and groups' perception of oneness, for example with life, with each other, and with other aspects of feeling connected to higher values.
"In this way, we could assess to what extent it is possible to indirectly target increases in life satisfaction and thus ultimately higher levels of mental and perhaps even physical wellbeing, by helping individuals and communities feel more at, or as, one."
Uncommon Knowledge
Newsweek is committed to challenging conventional wisdom and finding connections in the search for common ground.
Newsweek is committed to challenging conventional wisdom and finding connections in the search for common ground.
About the writer
Kashmira Gander is Deputy Science Editor at Newsweek. Her interests include health, gender, LGBTQIA+ issues, human rights, subcultures, music, and lifestyle. Her work has also been published in the The Independent, The Independent on Sunday, The i Newspaper, the London Evening Standard and International Business Times UK.