Life Sentence Cut Short for Alabama Man Convicted of Stealing Just Over $50
Thirty-six years into a life sentence for theft of a little more than $50, an Alabama man learned that he is set to be released.
No official date has been given yet for when Alvin Kennard, 58, will walk free, but he was resentenced to time served on August 28 and ordered to be released. He took the time to apologize to the court at the resentencing.
"I just want to say I'm sorry for what I did," Kennard said. "I take responsibility for what I did in the past. I want the opportunity to get it right."
Kennard was sentenced to life in prison without parole in 1983 for robbing a bakery in Bessemer, Alabama. Kennard took $50.75, holding up the bakery with a pocketknife, according to ABC, and was charged with first-degree robbery at the age of 22.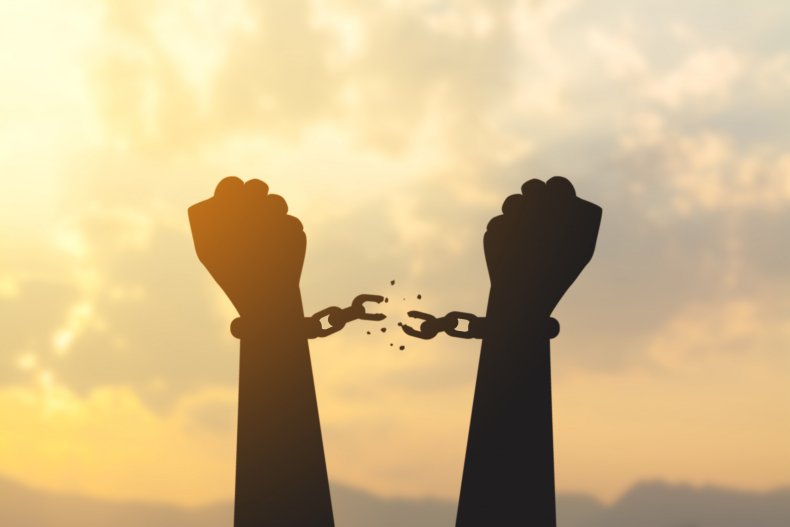 Unfortunately for Kennard, it was not his first offense. He had pleaded guilty to three counts of second degree burglary in 1979 after being charged with crimes related to a break-in at an unoccupied gas station, AL.com reported. He was sentenced under Alabama's Habitual Felony Offender Act, which can trigger lifetime sentences depending on a defendant's background.
Under current sentencing guidelines in Alabama Kennard would receive a maximum sentence of 21 years if he was tried today, according to his pleading document. Although sentencing guidelines have been changed there has been no mandate to review old cases.
Kennard continued serving time in prison until a judge noticed his case and thought it was strange that his sentence was severe for the crime, said his attorney, Carla Crowder, executive director of the Alabama Appleseed Center for Law and Justice.
Crowder cautioned that there were at least 250 cases in the state of inmates serving longer sentences than they would today be charged with, who have not been fortunate enough yet to receive the attention Kennard did when a judge happened to notice his case.
"As incredible as this opportunity is for Mr. Kennard and as happy as we are for him, we know that there are hundreds of similarly situated incarcerated people in the state who don't have attorneys, who don't have a voice," she told ABC. "As this state grapples with the Department of Justice involvement and unconstitutional prisons, I would hope our lawmakers, our courts and our governor would do more to address these injustices."
She also told ABC more than a dozen relatives came to Kennard's resentencing, and he has a home to go to after he is released. According to USA Today, Kennard plans to live in Bessemer and work in carpentry.