'Life-Threatening' Hurricane Ida Expected to Rock New Orleans on 16th Anniversary of Katrina
Hurricane Ida hit Cuba on Friday and is now aiming to strike the U.S. Gulf Coast and New Orleans with extremely dangerous force on Sunday—exactly 16 years after the city was devastated by Hurricane Katrina.
According to the National Hurricane Center, Ida intensified rapidly on Friday from a tropical storm to a hurricane with winds reaching up to 80 mph as it hit western Cuba. The center predicted Ida will briefly strengthen into an even more dangerous Category 4 storm with winds up to 140 mph before it makes landfall along the Gulf Coast as a Category 3 hurricane on Sunday.
"Ida is expected to be an extremely dangerous major hurricane when it approaches the northern Gulf coast on Sunday. Hurricane-force winds are expected Sunday in portions of the Hurricane Warning area along the Louisiana coast, including metropolitan New Orleans, with potentially catastrophic wind damage possible where the core of Ida moves inshore," the hurricane center tweeted on Saturday.
The hurricane center also warned of a "life-threatening" storm surge along the coast of Louisiana and Mississippi, as the storm is expected to bring heavy rainfall, strong winds and flash flooding.
In preparation for the hurricane, New Orleans Mayor LaToya Cantrell called for a mandatory evacuation of city areas outside of its levee protection system on Friday. Other parts of Louisiana have also issued voluntary and, in some cases, mandatory evacuation orders.
Parts of Alabama, Mississippi, Texas and Florida were also put under tropical storm watches and storm surge watches.
Louisiana Gov. John Bel Edwards declared a state of emergency Thursday night, and warned residents on Friday that "by nightfall tomorrow night, you need to be where you intend to be to ride out the storm."
"This will be a life-altering storm for those who aren't prepared," National Weather Service meteorologist Benjamin Schott added during a Friday news conference with Edwards, according to the Associated Press.
President Joe Biden approved a federal emergency declaration for Louisiana, with FEMA expected to send nearly 150 medical personnel and almost 50 ambulances to the Gulf Coast to assist strained hospitals.
Ida is expected to make landfall near New Orleans on the exact date that Hurricane Katrina rocked the city as a Category 3 storm with 125 mph winds 16 years earlier. Katrina is responsible for an estimated 1,800 deaths from central Louisiana coast to the Mississippi-Alabama state line, and resulted in catastrophic flooding across nearly 80 percent of New Orleans.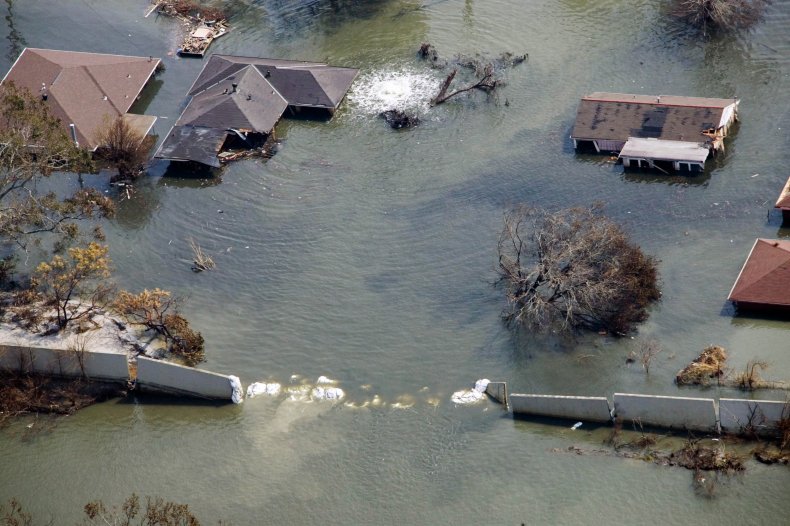 Katrina's devastating effects still haunted the memories of many residents who rushed to prepare for Ida on Friday, lining up for groceries, gas and ice, ahead of the storm.
Captain Ross Eichorn, a fishing guide on the coast about 70 miles southwest of New Orleans, told the AP that he fears warm Gulf waters will "make a monster" out of Ida.
"With a direct hit, ain't no telling what's going to be left — if anything," Eichorn said. "Anybody that isn't concerned has got something wrong with them."
By the time the hurricane reaches the Gulf Coast on Sunday, Ida could bring 8 to 16 inches of rain – with 20 inches in some areas – from southeast Louisiana to coastal Mississippi and Alabama through Monday morning, forecasters warned.
"Ida will likely produce heavy rainfall later Sunday into Monday across the central Gulf Coast, resulting in significant flash and river flooding. Flooding impacts are possible across portions of the Lower Mississippi and Tennessee Valleys as #Ida moves inland," the hurricane center tweeted Saturday.