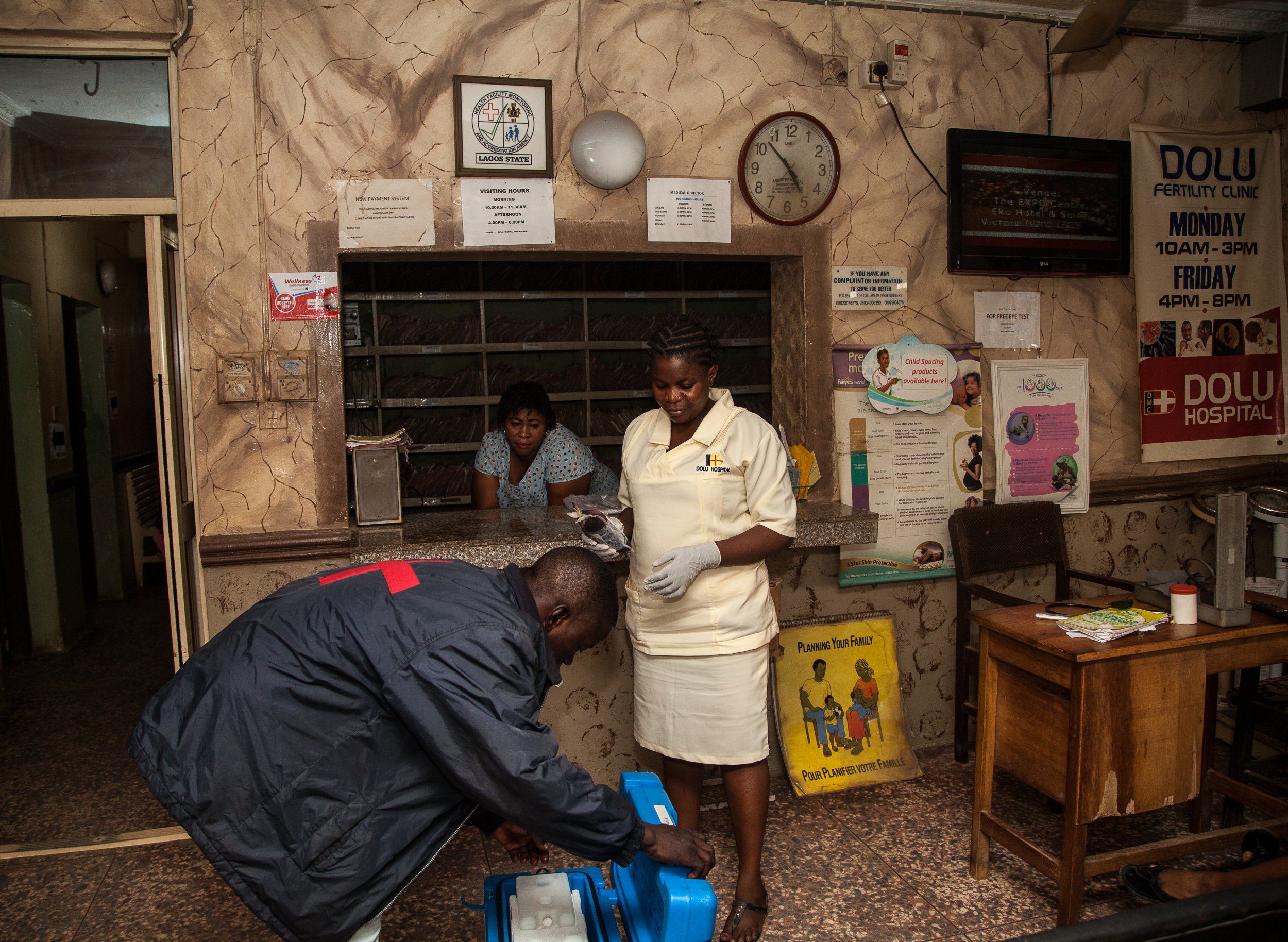 Two years ago on Valentine's Day, Temie Giwa-Tubosun gave birth to her son, Eniafe, in Minnesota, where her parents live in the U.S. Fittingly, Eniafe—a popular name among the Yoruba people of southwestern Nigeria—translates as "the one we love."
The birth was complicated: Eniafe came seven weeks early and weighed just 2 pounds at birth. Both mother and child required intensive care. "I realized how easy it would have been to die in Nigeria," says Giwa-Tubosun, 30. The country has a high maternal mortality rate— 814 deaths per 100,000 live births; the leading cause of those deaths is postpartum hemorrhage—the loss of too much blood within 24 hours after a woman has given birth.
In Lagos, Nigeria's largest city and Giwa-Tubosun's adopted hometown, the need for blood is urgent. Only 43 percent of the 185,000 pints of blood required each year are collected; this shortage means that efficiently getting the available plasma from blood banks to needy patients is crucial. To address this need, Giwa-Tubosun launched LifeBank, an e-health app connecting blood banks with hospitals in Lagos, in December 2015.
Born in Nigeria's Osun state and educated in the U.S., Giwa-Tubosun has worked as a health administrator for the World Health Organization, United Nations Development Program and Lagos state government. In July 2012, she founded the One Percent Project, which promoted voluntary blood donation across Nigeria and collected more than 3,100 pints of blood until December 2015, when it morphed into LifeBank.
Today, the app runs two separate platforms. The first allows medical professionals to order blood from about 25 blood banks in Lagos. Orders are filtered by blood type, location and urgency. LifeBank's logistics team then stores the blood in a cool chain system—keeping it at 10 degrees Celsius—and transports it in Bluetooth-padlocked boxes that only the intended recipient can open. The company also only transports blood that has been screened by state-run clinics, reducing the possibility of blood-transmitted infections entering the chain. So far, it has moved more than 800 pints between blood banks and hospitals. Giwa-Tubosun says LifeBank aims to move 9,000 pints in 2017. She has plans to expand into three more states and more than double the Lagos staff size, from eight to 20.
LifeBank also runs blood drives and connects would-be donors to blood banks. Nigeria has a problem with voluntary blood donation: Only 10 percent of collected plasma comes from voluntary donors, widely considered the safest category, with the majority coming from paid donors. LifeBank has so far collected around 200 pints of blood in addition to that collected by the One Percent Project.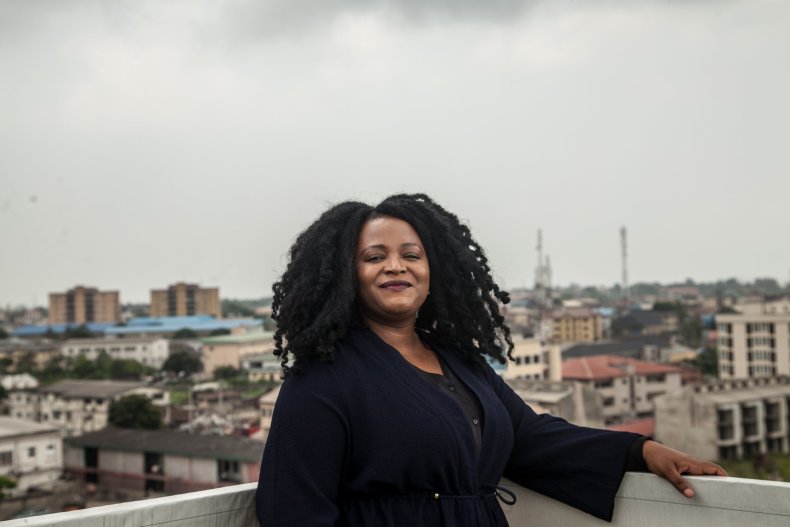 Lagos's Co-Creation Hub supported LifeBank in its early stages with $25,000 in pre-seed funding, and the company has since raised a further $15,000 from a private investor. Giwa-Tubosun says it is aiming to start generating profit through its logistics service by January 2017. She expects the service to be operating nationwide within five years.
"This is a thing that needs to exist," Facebook founder and CEO Mark Zuckerberg said, when he met Giwa-Tubosun in Lagos this year. "If she can actually pull it off, she'll show a model that will impact not just Lagos, not just Nigeria, but countries all around the world."