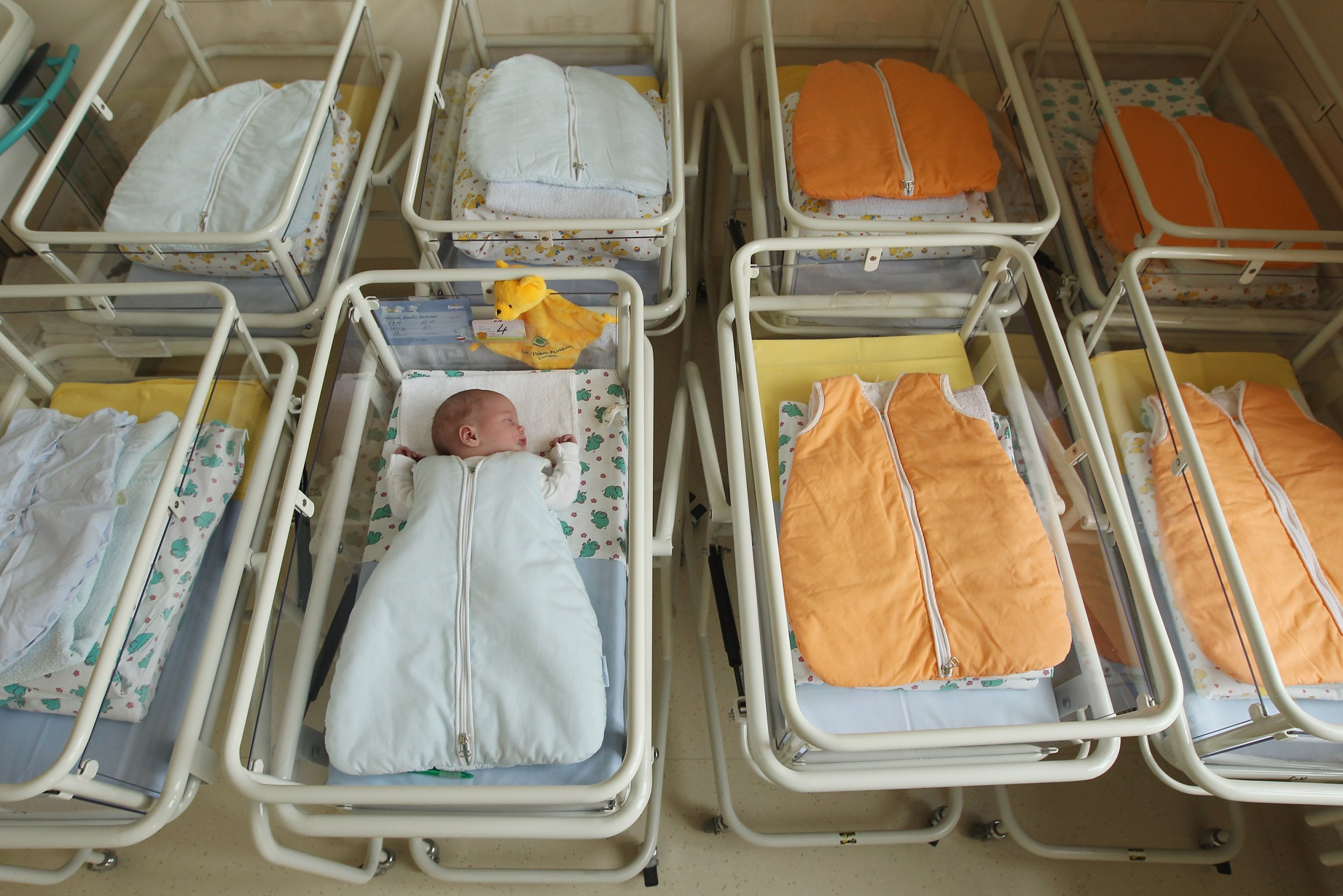 Pregnancy prevention programs, which use baby-simulating dolls to put teenagers off parenthood, actually have been found to have the reverse effect, according to a study published Thursday in medical journal, The Lancet.
Over 1,000 girls aged between 13 to 15 years old across 57 schools in Western Australia who took part in the scheme were two times more likely to get pregnant by the age of 20 than those who attended standard sex education classes, Australian scientists found.
"The risk of pregnancy is actually increased compared to girls who didn't take part in the intervention," said Sally Brinkman of the University of Western Australia, who led the study. "Similar programs are increasingly being offered in schools around the world, and evidence now suggests they do not have the desired long-term effect of reducing teenage pregnancy."
Schools in 89 countries, including the U.S., offer the classes, widely referred to as the Virtual Infant Parenting (VIP) program, to their female teenage pupils. The VIP also includes lessons relating to sexual health, contraception and the financial costs of having a child.
The life-like dolls imitate a real baby's sleeping and feeding patterns, and they even cry. Advocates of the program insist that dealing with the doll's incessant demands dissuades teenagers from wanting to get pregnant.
However, the dolls, which cost an estimated £1,000 ($1,320) each, are "an ineffective use of public resources," according to Brinkman.
In 2013, 10,407 teenagers gave birth in Australia—14.6 births per 1,000 young women—recent figures released by the Australian Bureau of Statistics show.
"Australia has the sixth highest teen pregnancy rate out of 21 OECD countries and this study will help policymakers better tackle the issue," Brikman added.
Teenage pregnancy rates are even higher in the U.K. and the U.S. than in Australia, despite big improvements in both countries since the 1990s. In 2015, the birth rate for 15 to 17-year-old girls in the U.K. was 21.8 per 1,000 women aged 15 to 17. In 2014 for the same age group, there were 24.2 births for every 1,000 American teenagers.
Switzerland boasts the lowest teenage birth rate of all developed countries—eight conceptions per 1,000—significantly less than the U.K., the U.S and Australia.
In general, countries with the fewest number of teenage pregnancies and the lowest abortion rates offer proper sex education provision, as well as easy access to contraception.
"Evidence shows very clearly that the best way to reduce teenage pregnancies is with high-quality sex-and-relationships education, which includes empowering young people to make choices that are best for them, in tandem with access to youth-friendly contraceptive services," said Mel Gadd of the Family Planning Association.
Sex education from an early age is key, according to Professor Julie Quinlivan of the University of Notre Dame Australia, who analyzed the findings of the study into the effectiveness of baby-simulating dolls in pregnancy prevention. Secondary school is too late to start, she said.
She added that the VIP program did not emphasize the negatives of being a teenage parent and that a doll is not an accurate representation of what caring for a real baby is actually like.
"The cure for teenage pregnancy is more difficult than a magic doll," wrote Quinlivan.
Sex education is still not compulsory in U.K. schools.