Fans Divided Over 'Becoming Royal' Lifetime Movie That Depicts Meghan Markle and Prince Harry's Relationship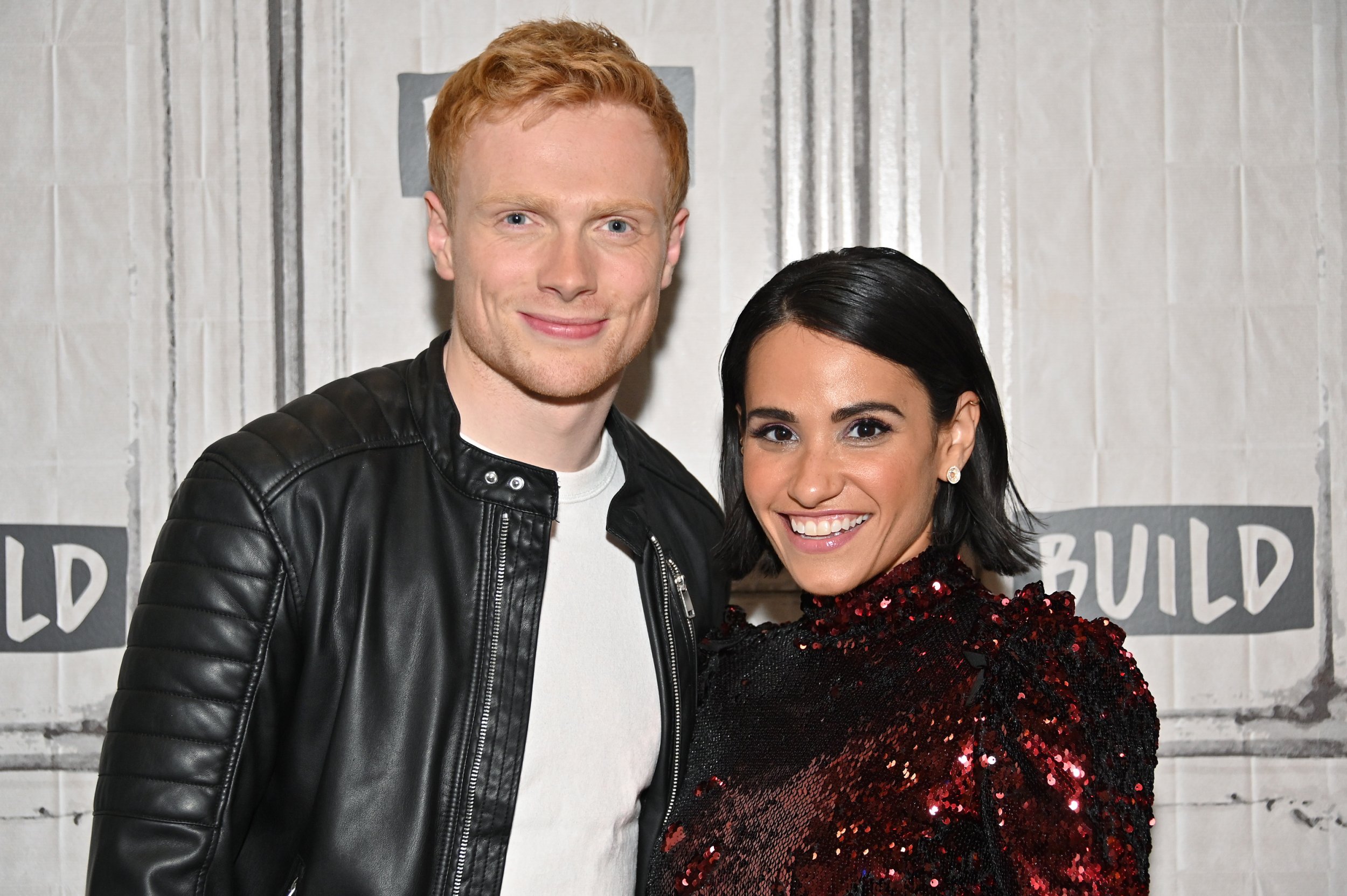 If Twitter reactions are anything to go by, viewers are divided over Lifetime's latest regal drama. The network's Harry & Meghan: Becoming Royal aired Memorial Day at 8.00 p.m.
The televised film starred American actress Tiffany Smith as Meghan, Duchess of Sussex, and British actor Charlie Field as Harry, Duke of Sussex. The movie—a sequel to 2018's Harry & Meghan: A Royal Romance—dramatized the couple's first year of marriage.
Excited fans immediately took to Twitter to discuss the film. Users were split on everything from the movie's acting to its plot.
Entertainment Tonight's Philiana Ng praised Smith's performance, saying the actress "killed" the role. Twitter user Tayo Rockson agreed, writing: "[Becoming Royal] was AMAZING! Stellar casting. Stellar performances."
Some users thought the sequel failed to live up to the original—a movie that itself divided viewers, attaining 5.8/10 on the Internet Movie Database. In fact, some considered the film so bad it made its way onto episode 208 of comedy podcast How Did This Get Made?
"The first movie was iconic. [Lifetime] got it wrong this time," one user commented on Twitter.
Some users said they missed the first movie's cast, which featured Parisa Fitz-Henley as Meghan and Murray Fraser as Harry. "[Lifetime] how come you couldn't use them?" user Felicia Lisa tweeted alongside a picture of the actors.
But some users preferred the new cast. One wrote: "LMAO I love how they recast everyone but the gal who plays Kate Middleton. Anyway, I like this Harry and Meghan and their chemistry so much more and I'm enjoying this so much."
Fitz-Henley, for her part, previously shared her support for Smith and Field on social media. "Thrilled for the LOVELY [Tiffany Smith]!!! She's thoughtful, funny and all about sisterhood—you're going to love her!! Congrats [Smith and Field!]" she tweeted in February.
Other viewers criticized some of the plot points as gossip-driven. "So I am curious how the producers of [Becoming Royal] know all of these little details happened. Argument, how she told him she was pregnant, etc. Did they interview them or guessing?" wrote Brandy Smythe.
"I feel like they wrote this script directly from Twitter," added user Erin KM.
But others didn't seem to mind whether or not the details were true. "I doubt even half of this is accurate. For entertainment purposes mainly," wrote Twitter user Tam.
Some fans poked fun at their own love of the British royals. "You know your partner is the one when they watched the royal weddings with you, all the documentaries and specials, and now [Becoming Royal]!! He's a keeper AND he has good taste," wrote one Twitter user.
Smith described her apprehension about playing Meghan in a recent interview with Vanity Fair. "I love seeing women who are super empowered and doing great things," she told the magazine. "Taking on any piece of [Meghan's] life, the tiniest part, has been such a crazy, incredible honor for me… It feels really lovely to get to have my first leading role be playing someone that I have so much respect for, though that definitely added a lot of pressure—wanting to do her justice as much as I possibly could."
She's also doled out plenty of praise for her co-star Field in the run-up to the movie's airing. "It just worked out really well that we have a really similar style as actors, but also our personalities are very similar," Smith told Parade. "Honestly, there were days where it was a really emotional day, a really couple of emotional scenes, and I don't think I could've gotten through them without Charlie being there to support me, which was awesome."