Ex Fox News Hosts Who Called Out Sexual Harassment Begin 'Lift Our Voices' To Stop NDA Coverups
Former Fox News personalities Gretchen Carlson, Julie Roginsky and Diana Falzone have formed the organization Lift Our Voices to end the use of nondisclosure agreements (NDAs) to hide cases of harassment and discrimination, The Hollywood Reporter announced Tuesday.
The Lift Our Voices website stated that the organization was founded as a call for equality in the workplace, to create corporate environments where women may speak up about wrongdoing "without adverse consequences and fear of retaliation." The founders claimed that NDAs are often used to silence those who speak out against those in positions of power. NDAs are contracts that bar accusers from publicly discussing their allegations, usually in exchange for a financial settlement. If an accuser breaks the terms of the contract, they risk being sued.
"Many workers have been branded with a professional scarlet letter or suffer other kinds of personal and emotional trauma after being forced to adhere to these harmful practices," the Lift Our Voices website said.
"We advocate for an end to the harmful practice of mandatory Non-Disclosure Agreements (NDAs), confidentiality provisions, and forced arbitration clauses that have prevented employees from publicly discussing and disclosing toxic workplace conditions, including sexual harassment and assault," it continued.
Roginsky told The Hollywood Reporter that the organization planned to boycott companies that "are abusing their NDA process, to malign women or to protect a toxic work environment."
The Lift Our Voices website stated that while the #MeToo movement has been essential in providing space for survivors to speak out against workplace harassment, NDAs allow misconduct to continue. "Even as the #MeToo movement opens the floodgates and brings issues of workplace toxicity to the forefront, survivors are often forced to remain silent while others warp the facts and prevent future victims from learning about predatory behavior before it's too late."
The trio was inspired by NBCUniversal's earlier claims that their agreements do not prevent women from speaking out about their experiences of sexual harassment, but only block them from sharing details of their departure from the company.
In November, the three women issued a joint statement calling on Fox to release women from NDAs after host Sean Hannity encouraged Bill O'Reilly to return to the network.
Carlson and Roginsky both settled sexual harassment claims against former Fox CEO Roger Ailes in 2016 and 2017, respectively. Falzone settled a claim for gender discrimination in 2018.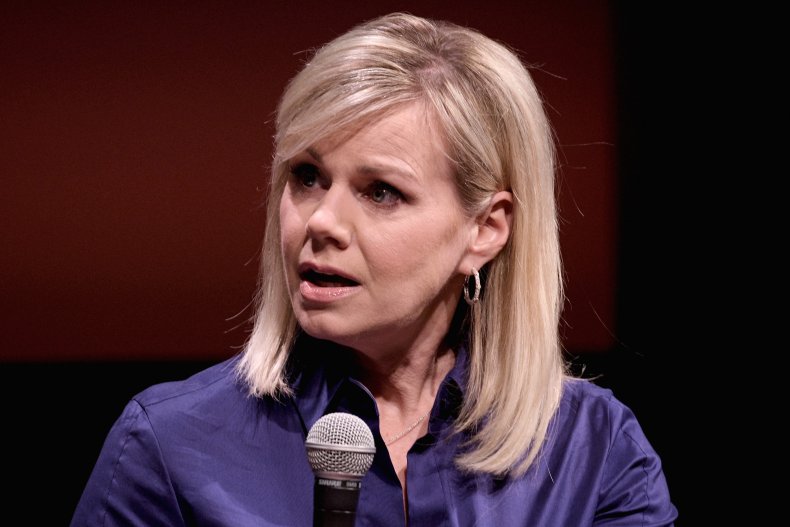 Roginsky also claimed to have been blacklisted by most major networks after reaching her settlement with Ailes. Roginsky told The Hollywood Reporter that her agent said, "she didn't want to put her other clients at risk by working with me or with any other woman who had sued a network." She also said that other organizations wouldn't hire former employees who had spoken out against workplace misconduct. "Networks don't want to work with us because they're afraid that we'll call out bad behavior, like we called out bad behavior at Fox," she said.
Lift Our Voices and Fox did not immediately respond to requests for comment.