Lifting Sanctions on Iran Will Put Israel in Mortal Danger
This article first appeared on the American Enterprise Institute site.
Iranian diplomats can reassure with calm words, but in the Islamic Republic it's the Supreme Leader and the Islamic Revolutionary Guard Corps who call the shots and direct policy.
And yes, that goes for nuclear policy as well. That is why it is so important that the International Atomic Energy Agency, if it is to retain any credibility, not shy away from inspecting Iranian military sites where weapons design and warhead work might be ongoing.
Alas, the Islamic Revolutionary Guard Corps has an answer to those who say that the nuclear deal will contain Iran. Consider this poster, which promises "Tel Aviv Cyber Conquer" and explains, "Some Zionists have said with regard to the nuclear talks that our concerns have been relaxed for 25 years, but we tell [them] we will not see you in 25 years, because by divine grace, there will be nothing called the Zionist regime in the region."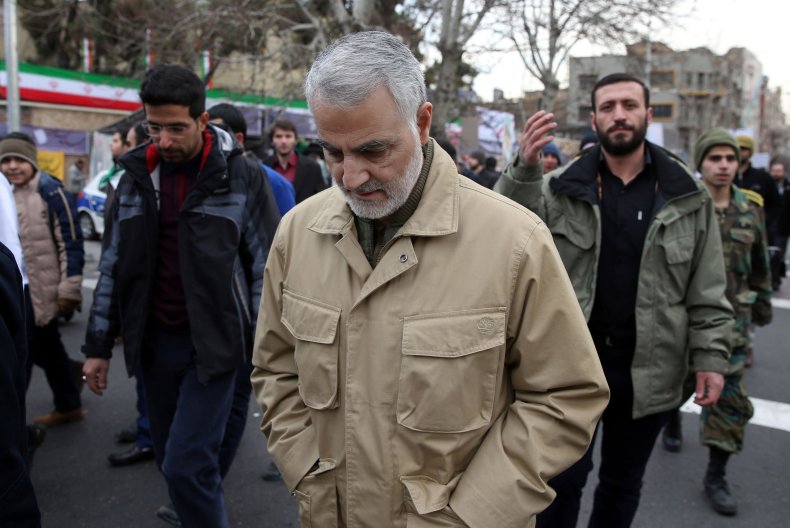 The website on which the poster appears is Gerdab.ir, a portal run by Iran's Islamic Revolutionary Guard Corps and dedicated to cyber warfare and cyber defense.
Many journalists and analysts seize upon tweets by Iranian diplomats or President Rouhani spouting niceties, such as wishing Jews a good Rosh Hashanah, the Jewish New Year.
But to ignore what those who actually wield power say would be highly irresponsible.
When the Iranian military is promising the destruction of another state by whatever means are at its disposal, it really does raise questions about those who believe it's in the interest of world peace to lift sanctions so as to provide the Iranian regime with access to more sophisticated technology or greater cash.
Michael Rubin is a resident scholar at the American Enterprise Institute.