'The Light Between Oceans' Lacks the Melodramatic Sympathy we Crave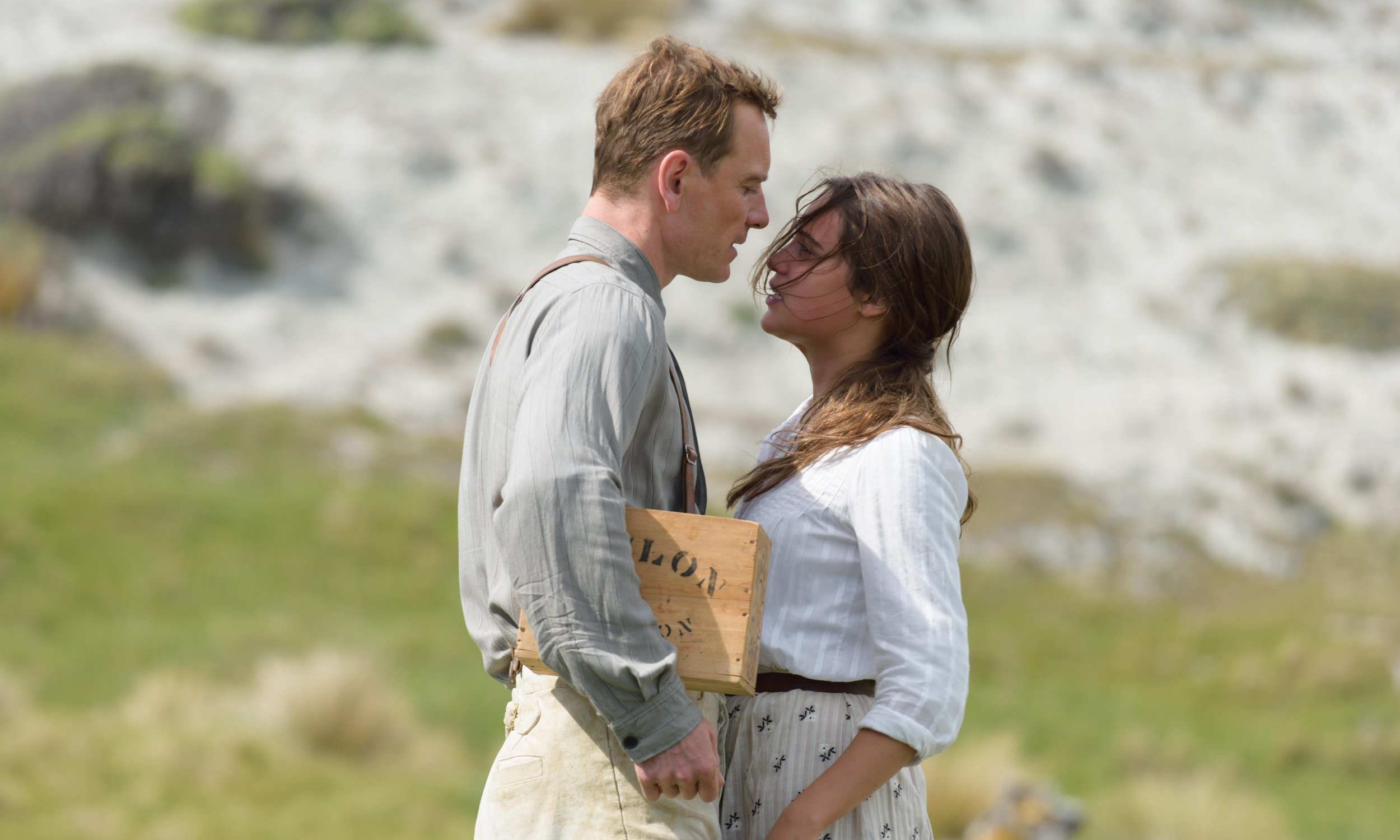 Melodrama has a bad rap. Critics talk with horror of a film "descending" into melodrama or "sinking" into sentimentality, but to a director like Douglas Sirk, melodrama was a heightened state, not a lowered one. During Hollywood's golden era, moviemakers would no more have written an unsentimental film than they would have filmed an unfunny joke or an unexciting chase. Why bother?
These days, old softies like Clint Eastwood and Steven Spielberg can be relied upon to make a bid for hankieland. Younger auteurs like Darren Aronofsky and David Fincher, like teenage boys torturing their sister's dolls, disdain any talk of what British author Martin Amis once called "feeling tone." Their films exist to tear Barbie limb from limb. This can look and feel awfully like callowness, even timidity: fear of emotion masquerading as aesthetic boldness.
So it's exciting news that a director as Sundance-certified as Derek Cianfrance—the man behind such granular indies as Blue Valentine and The Place Beyond the Pines—should venture into four-ply territory with The Light Between Oceans. Adapted from M.L. Stedman's period best-seller, the film takes place on the remote coast of Western Australia, where Tom Sherbourne (Michael Fassbender), a veteran of World War I, takes a job as a lighthouse keeper. "You'll be the only living man for a hundred miles in every direction," he is told. "It's not likely to be tougher than the Western Front," he replies, with a stillness that suggests untold horrors. The lighthouse in question is a beauty, as wild and wind-lashed as the piano arpeggios of Alexandre Desplat's score. The rules of romantic melodrama mean it will be a tight race to see who wins the prize for craggy inaccessibility: Tom or the lighthouse.
The lighthouse wins. Tom falls for a local beauty, Isabel Graysmark, played by Alicia Vikander with the kind of bud-in-bloom tremulousness of an actress trying to hide how clearly lit up she is by her co-star. In the nervy flit of Isabel's hands and her succession of quickly suppressed smiles, you sense a lively soul doing its best to honor the nailed-down stoicism of the man she is with, while straining like a Labrador to be let off its leash. They marry, and he takes her to Janus Rock, where they live in isolated bliss until she miscarries, twice. Their grief is interrupted only when a boat washes up on shore containing a baby girl and her deceased father. Strewth! Over Tom's protestations, Isabel keeps the baby for herself. "No one will know she's not ours," she says. "We're doing nothing wrong."
It's here that their happiness, together with the script and the rest of the movie, begins to come unstitched. It's not the coincidences that are the problem—movies such as Now, Voyager or Black Narcissus were held together not by the plausibility of their plots but the almost visionary intensity with which they held close to their roiling, wracked heroines. Cianfrance reaches for the visual grammar: The first miscarriage takes place in a storm that leaves Isabel pounding vainly on the lighthouse door, and thereafter takes to sifting gravel and grass through her hand, listlessly—the time-honored movie code for a state of grief so intense that all thoughts of that foundling's mother are driven from her giddy head. With the film's heroine robbed of all nuance, the lion's share of moral qualms fall instead to Fassbender, who delivers a performance of quietly gathering foreboding—Macbeth solo, so to speak, without his wicked wife.
The baby's mother turns up, of course, and is played by Rachel Weisz, giving a powerful, unshowy performance that delivers the knockout blow to the movie's teetering moral scheme. Where Vikander's volatility drove the first half of the movie and Fassbender's foreboding the second, it is Weisz's Hannah who quietly steals the final act, a three-way tug of love between the two mothers and the infant, in which Vikander's hold on the child, dramatically as well as morally, grows ever weaker. Kramer vs. Kramer gave Dustin Hoffman an entire movie to learn how to make French toast with his son, until finally the audience cracked like eggs. But Vikander's bond with her adopted daughter is a quick sketch of crib scenes plus one picnic montage. With that amount of screen time, how could the kid break our hearts? She'd have to be the Bette Davis of toddlers.
A shame. I wanted to be played like a Stradivarius and got only the faintest of tugs on the heartstrings. Cianfrance isn't quite shameless enough for Stedman's book, which is a lot cheaper than he thinks it is. I suspect a doomed romance of another sort has unfurled: Acclaimed indie director falls for slush bucket best-seller and thinks he can "redeem" it with great cinematography and Oscar-winning actors. Never ask anyone to change so you can love them. It rarely ends well.
The Light Between Oceans is showing in selected countries now; releases continue worldwide to December 29.
Editor's note: An earlier version of this article included a phrase that was inadvertently copied from a New York Times review of the same film. This has now been removed. We sincerely apologize for this oversight and have reached out to the New York Times to express our regret.