Three Years of Mass Shootings in the United States Mapped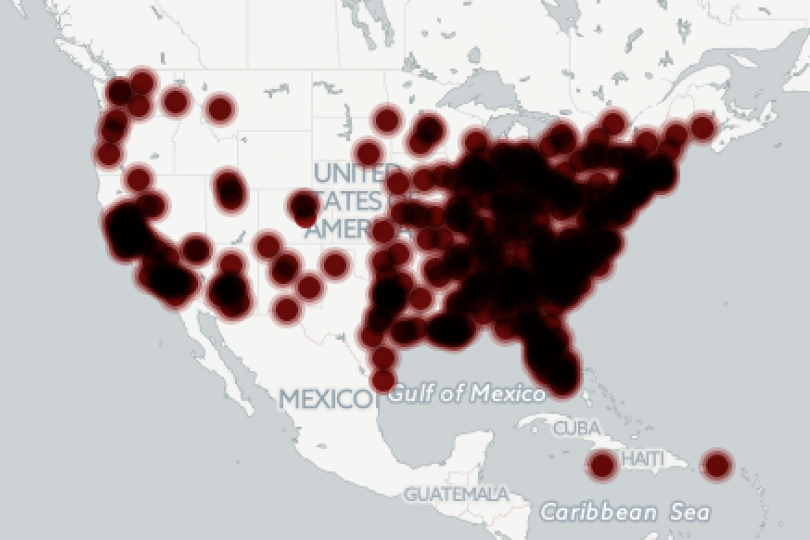 President Barack Obama introduced a series of executive actions this week to help curb gun violence and minimize the number of mass shootings in the United States in years to come.
The actions presented by the White House on Tuesday call for increased background checks, development of new gun-safety technology and local policing efforts designed to keep communities safe. This push for gun control comes just over a month after the mass shooting in San Bernardino, California, that left 14 dead, and just over six months since nine were killed in a mass shooting at a church in downtown Charleston, South Carolina.
"All of us should be able to work together to find a balance that declares the rest of our rights are also important—Second Amendment rights are important, but there are other rights that we care about as well," the president said during a press conference on Tuesday. "And we have to be able to balance them. Because our right to worship freely and safely—that right was denied to Christians in Charleston, South Carolina."
The president also recalled deadly gun violence incidents in Kansas City, Missouri; Chapel Hill, North Carolina; Columbine, Colorado; Santa Barbara, California; and Newtown, Connecticut. Obama cried while speaking on Tuesday about the 20 children killed in Newtown at the Sandy Hook Elementary School in December 2012.
Using the Mass Shooting Tracker database, Newsweek's sister site International Business Times mapped the mass shootings in the United States that have occurred between the 2012 incident at Sandy Hook and the San Bernardino attack. In that three-year span, over 1,000 mass shootings occurred in the U.S. These shootings are defined as incidents of gun violence in which four or more people are killed or injured.