'Lightweight Senator' Kirsten Gillibrand Tells Colbert She Is Considering 2020 Presidential Run vs. Trump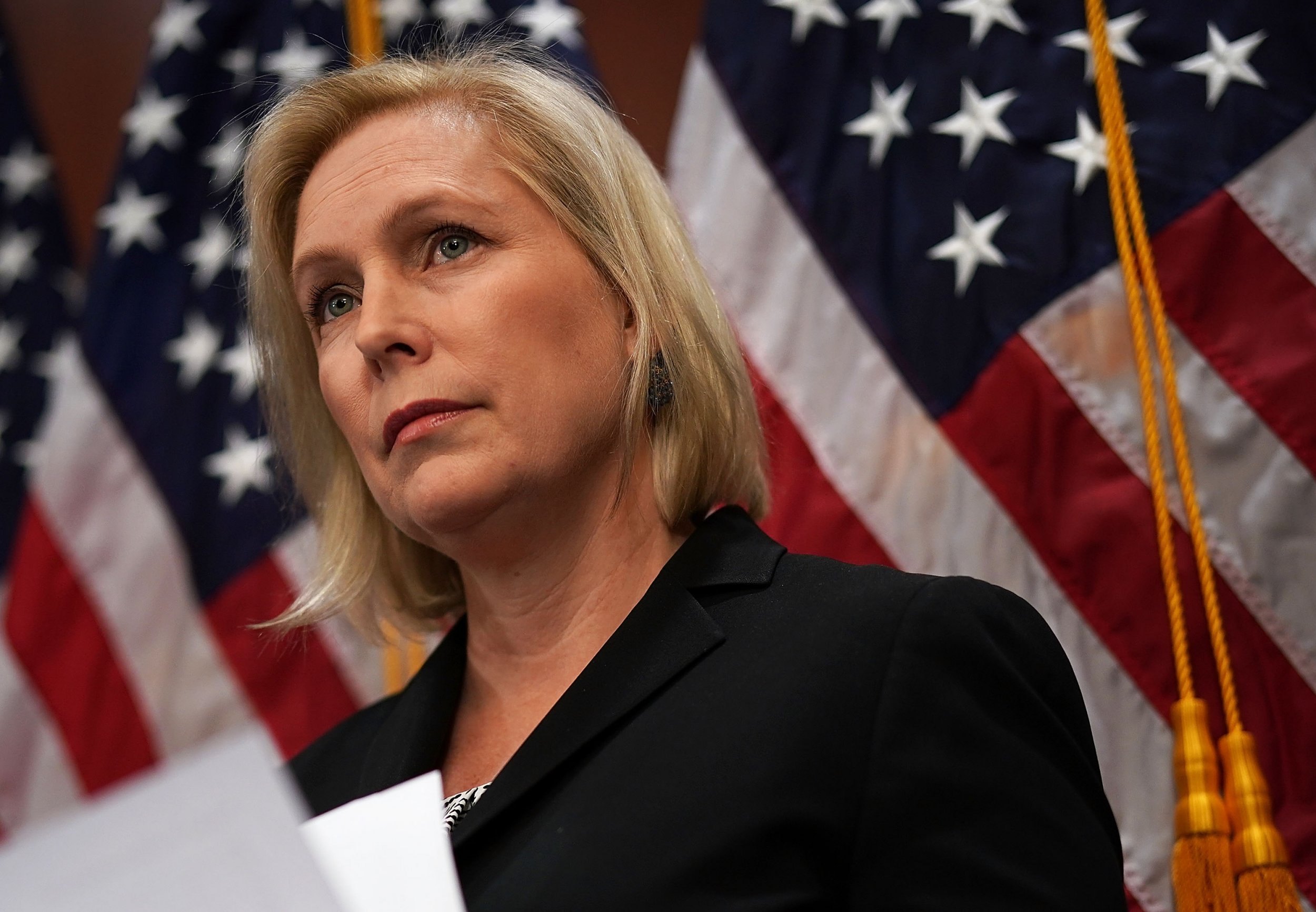 Democratic Senator Kirsten Gillibrand of New York revealed to Late Show host Stephen Colbert on Thursday that she planned to give a presidential run in 2020 "a long, hard thought of consideration.
"I've seen the hatred and the division that President Trump has put out into our country, and it has called me to fight as hard as I possibly can to restore the moral compass of this country," Gillibrand told Colbert.
The New York senator swept to victory in Tuesday's midterm elections, securing another six-year term after defeating Republican challenger and political newcomer Chele Chiavacci Farley.
In the lead-up to the midterm elections, Gillibrand had skirted questions about the possibility of a 2020 run, saying that her focus was on 2018.
But during her sit-down interview with Colbert, the late-show host asked the senator if there was "another election that you might be concentrating on."
"I do think it's an important question," Gillibrand said, before Colbert responded: "It is an important question. That's why I asked it."
Gillibrand, who Trump had been previously derided as a "lightweight senator," said that for her, the question of whether to run was a "moral" one.
"I believe right now that every one of us should figure out how we can do whatever we can with our time, with our talents to restore that moral decency, that moral compass and that truth of who we are as Americans," she said. "So I will promise you I will give it a long, hard thought of consideration."
In addition to hinting at a potential run in 2020, Gillibrand also spoke about the need for greater gun control measures in the U.S. in the aftermath of a shooting this week that saw 13 killed in Thousand Oaks, California.
She told Colbert it was "infuriating" that Congress "literally has done nothing in the face of gun death after gun death in communities all across this country."
Gillibrand said she believed the lack of action on gun control "is because of the greed: the greed of the gun manufacturers and the greed of the NRA."
Still, the gun reform advocate said she believed "things are changing," adding: "And the reason why I believe that is because we had candidates run in this last election who ran on this issue," specifically mentioning Democrat Lucy McBath, who narrowly won a House seat to represent Georgia's 6th Congressional District after becoming an outspoken advocate for gun control after her son was killed as a result of gun violence.
She also said that seeing gun control advocates like Emma Gonzalez, who was one of the high school students to survive the February 14 shooting at Marjory Stoneman Douglas High School in Parkland, Florida, "speaking out and calling B.S. every time a politician gives her an excuse why they won't take on the NRA," gives her hope.