A Lightweight's Guide to the Tribeca Film Festival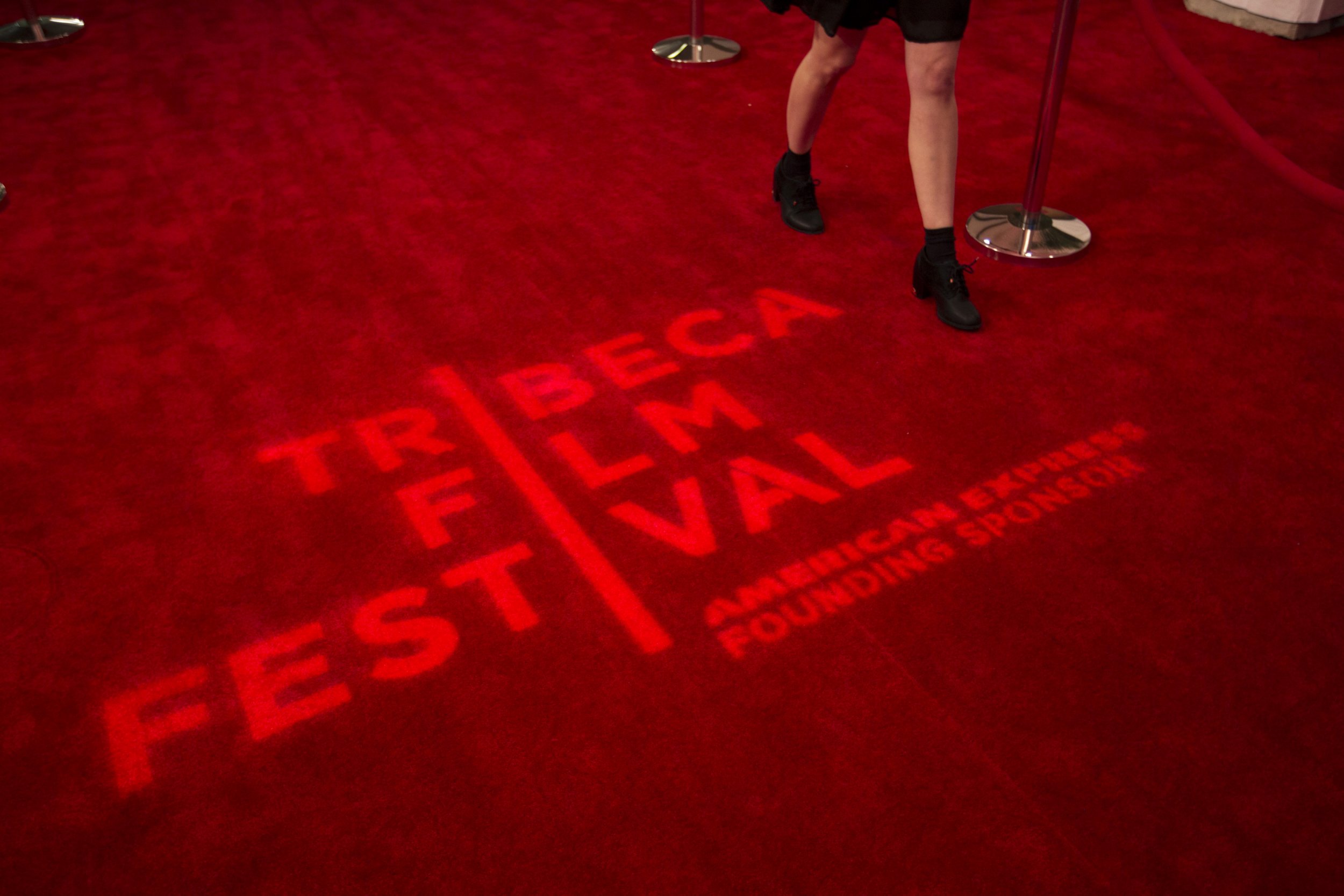 Call me shallow. There are dozens of films I should go see at the Tribeca Film Festival this month, but what I really want to do is watch Mary Poppins, Splash and a movie that looks like the soccer version of Cool Runnings (you remember — the Jamaican bob-sled movie.)
Unfortunately it just snowed in New York, and Mary Poppins, Splash and Next Goal Wins, a documentary about the American Samoan soccer team, are playing outdoors, in a plaza by the Hudson river. I hope the weather doesn't put a dampener on the kite-flying and mermaid hair-braiding on the sidelines.
Perusing the program, I thought I would console myself with a visit to the virtual reality booth which promises a "fully immersive documentary experience." Cool, I thought, like a video game, only more age-appropriate for an almost 40-year-old woman like me. Not so fast. The fully immersive experience of Use of Force fully immerses you in a pretty gruesome scene — the moment when migrant Anastasio Hernandez Rojas was killed by border patrol agents in 2010. I hate to think what they mean by "full body tracking." No thanks.
Give me an old fashioned documentary where I can sit back and watch from a distance. As has become the norm at this festival created in the aftermath of 9/11, there are a lot of them. The New Yorker with a conscience has plenty of causes to choose from: the abuse of migrant workers in Food Chains; the perils of population growth in Misconception; the plight of mountain gorillas in Democratic Republic of Congo in Virunga. (One of the park officials featured in Virunga is recovering after being shot in the stomach this week, according to the film's makers.)
Political junkies are catered for too, with documentaries on Ann Richards, the first woman governor of Texas (All About Ann: Governor Richards of the Lone Star State) and Barney Frank, the first openly gay Congressman (Compared to What: The Improbable Journey of Barney Frank). Frank will be interviewed at a post-screening event by Alec Baldwin, who was recently pilloried in the press for anti-gay comments that he says were misunderstood. That should be fun.
Whistleblowers, government surveillance, FBI stings and the like are covered in a trio of docs — 1971, Silenced and The Newburgh Sting. There's even a short film executive produced by Chelsea Clinton, "Of Many," about the friendship between an Orthodox Rabbi and an Imam.
Enough with the heavy stuff. I'll admit, there are plenty of crowd-pleasers too, from the opening night gala of music docTime is Illmatic, to the closer, Begin Again, a music-themed rom-com from John Carney, best known for the movie Once that was turned into a Broadway musical.
Music runs through a lot of movies on the slate. A few lucky souls will get to see Herbie Hancock and friends perform after the premiere of Keep on Keepin' On, about blind piano prodigy Justin Kauflin and his mentor, jazz legend Clark Terry. Look out, too, for Bjork: Biophilia Live, The Other One: The Long Strange Trip of Bob Weir and Super Duper Alice Cooper.
Speaking of big names, there will be plenty of them on red carpets and at after parties most of us won't get in to. Mike Tyson and Evander Holyfield are in town for boxing doc Champs, as are Eva Longoria, Jeff Goldblum and Kevin Spacey. Remember he used to be a Shakespearean actor before House of Cards? His film, NOW: In the Wings on a World Stage, is about performing Richard III.
Overwhelmed yet? I am. There are 89 feature films and 58 shorts on the program, not to mention five so-called transmedia projects. There are 12 days to watch them (April 16-27). That's about seven features and five shorts a day. Did I mention I have a job? And it's not film critic.
If you really can't face leaving the house, or if, God forbid, you don't live in the center of the universe, don't worry — some of the coolest stuff at the festival is online. Remember that viral video of Bob Dylan's "Rolling Stone," with lots of different characters apparently singing the lyrics on different channels that you can click through with your mouse? Tribeca teamed up Israeli musician Yoni Bloch, who founded a company called Interlude that is a platform for film-makers to make interactive videos. Think choose-your-own-story books only for video. There were more than 100 submissions for Tribeca's Music Film Challenge, to make branching videos for three songs — Damon Albarn's "Heavy Seas of Love," Aloe Blacc's "Ticking Bomb" and Ellie Goulding's "Dead in the Water." I challenge you not to waste hours clicking through the different stories.
Apparently I'm not the only one looking for a feel-good experience. When festival co-founder Robert De Niro was put on the spot at a media lunch on Wednesday, one of the movies he said he was looking forward to was A Brony Tale, a documentary about men who are fans of the kids' cartoon My Little Pony. Is the Raging Bull a Brony? He didn't say.