'Lightyear' Producer Credited With Saving 'Toy Story 2' After Deletion
Months ahead of the release of Pixar's latest installment in the Toy Story series, Lightyear producer Galyn Susman is in the news for the role she played in saving the franchise's second film.
In a viral tweet boasting 36.6K retweets and 359.1K likes, Wikimedia Director of Machine Learning Chris Albon shined light on Susman's efforts to rescue the film, after it was accidentally deleted from Pixar servers.
"Someone at Pixar deleted all of Toy Story 2 and the backup hadn't worked for a month, and the only reason we saw that movie was b/c someone on maternity leave had a copy of it on her home computer," Albon tweeted. "Her name is Galyn Susman and she is now the producer for the new Lightyear movie!"
A decade ago, Oren Jacob, Pixar's former chief technical officer, explained how the movie was inadvertently erased, and how Susman saved the day.
Jacob, who served as an associate technical director on Toy Story 2, told The Next Web that he and fellow technical director Larry Cutler were working on Woody's famed cowboy hat, when the pair realized that files were disappearing before their eyes.
"[Larry Cutler] was in that directory and happened to be talking about installing a fix to Woody or Woody's hat," Jacob said. "He looked at the directory and it had like 40 files, and he looked again and it had four files."
"Then we saw sequences start to vanish," he added.
Speculated that an error had been made with a system commonly used to clear unwanted files, Jacob explained that someone likely ran the command "at the root level of the Toy Story 2 project and the system was recursively tracking down through the file structure and deleting its way out like a worm eating its way out from the core of an apple."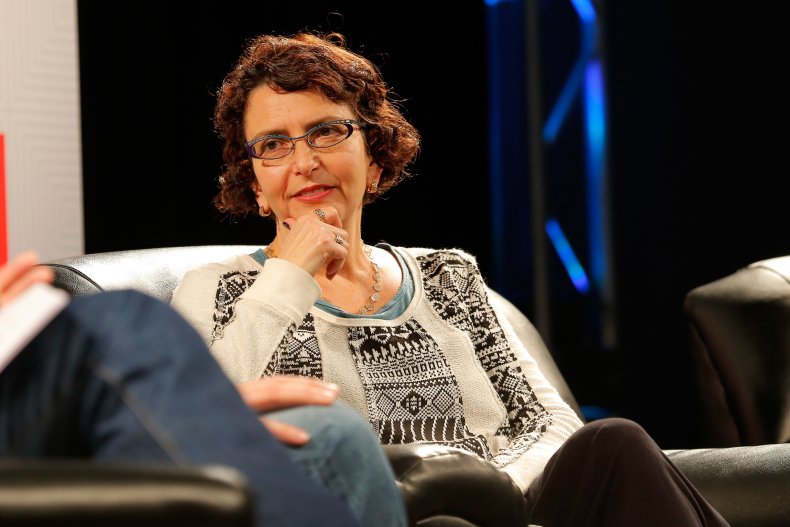 After a separate issue rendered the film's backups unusable, Susman (who served as Supervising Technical Director) became the only Pixar employee with a viable copy of Toy Story 2.
Out on maternity leave, Susman was provided with a home computer to keep working on the film. The computer contained an incomplete backup, but even that was better than a directory of nonexistent files.
"[Susman] and I just stood up and walked out, back to her Volvo, drove across the bridge, got the machine, got some blankets, I hugged it with seatbelts, across the backseat," Jacob said.
Jacob and Susman brought the computer back to Pixar, where the machine's backup version of Toy Story 2 was transformed into a full-fledged production.
Then it was scrapped.
In a response to Albon's viral tweet, Bob Mackey, co-host of the Retronauts podcast, reminded fans that the version of Toy Story 2 that Susman saved was not the version that made it to the silver screen.
"Once again I am tapping the sign that says 'the movie Galyn Susman saved is the Disney version of Toy Story 2 Pixar threw away before making their own sequel in an incredibly short amount of time," Mackey tweeted.
Dealing with a hard November 22, 1999 release date, Pixar built a brand-new version of the film in just nine months, a feat Jacob described as "Herculean."
"That was one of the defining cornerstones to what Pixar as a corporate culture meant to itself inside" he said.
More than two decades later, Susman is in the midst of her own Herculean effort: producing the Buzz Lightyear origin story.
Lightyear, which features Chris Evans as the voice of the iconic astronaut, is set to release on June 17, 2022.
In 2020, following the announcement that Evans would replace Tim Allen as the voice of Lightyear, the Captain America star clarified that he would be taking on the persona of a fictional man, and not a fictional toy.
"Just to be clear, this isn't Buzz Lightyear the toy," Evans tweeted. "This is the origin of the human Buzz Lightyear that the toy is based on."