The Likelihood of Instability in Zimbabwe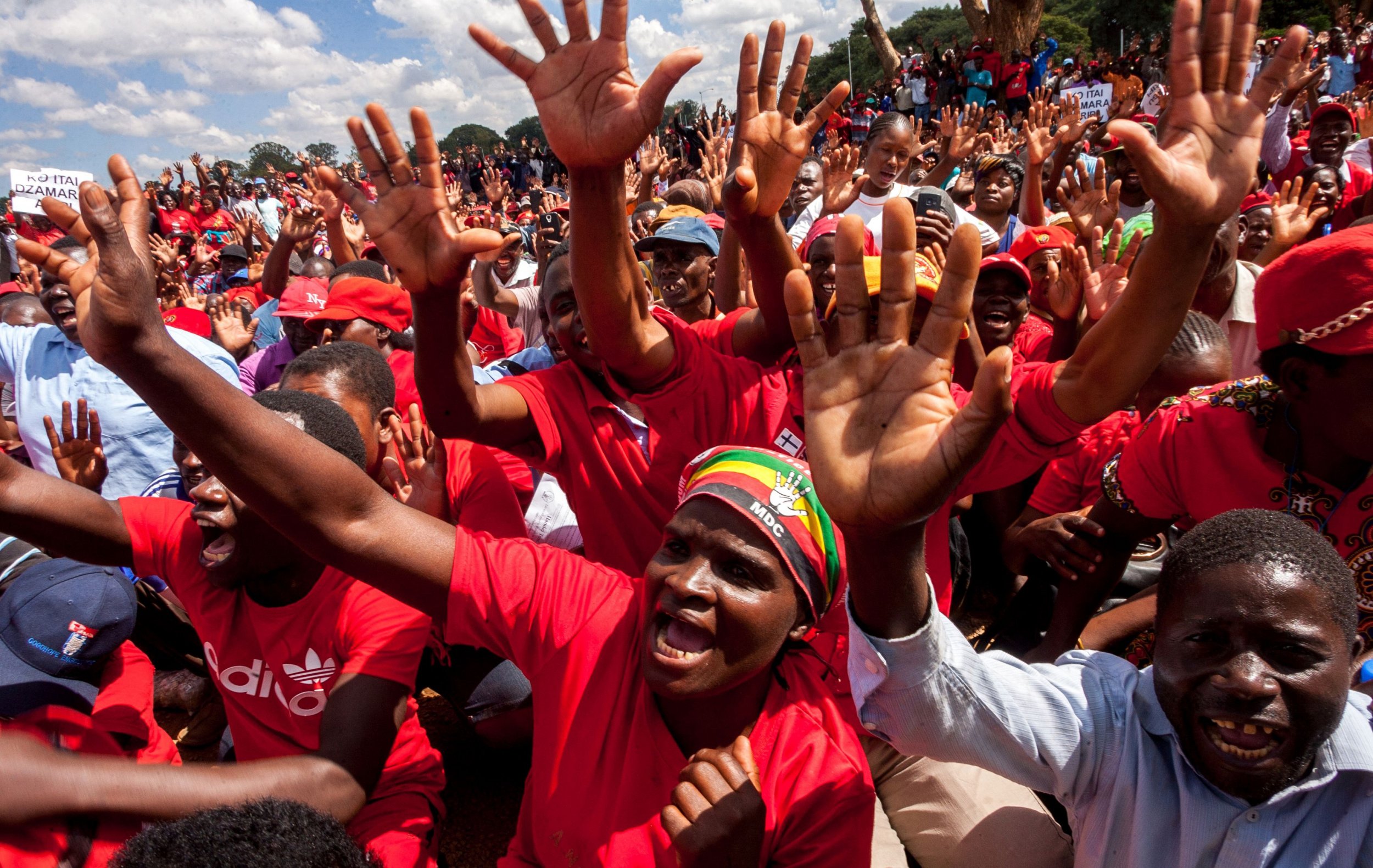 This article was originally published by the Council on Foreign Relations.
In spring 2015, the Council on Foreign Relations published a Contingency Planning Memorandum (CPM) by Ambassador George F. Ward that described the potential for political instability and violence in Zimbabwe. Ward detailed three paths to instability in Zimbabwe: President Robert Mugabe's death before an appointed successor is installed; a serious challenge to Mugabe's control driven by increased factionalism; and an economic crisis triggering demand for political change. He also offered three corresponding "warning indicators:" any sign that Mugabe's health is in decline; indication of increased dissent or infighting within the ruling party, Zimbabwe African National Union—Patriotic Front (ZANU-PF); and public unrest.
Mugabe—who in February celebrated his ninety-second birthday at great expense—has been in power since 1980, when Zimbabwe gained independence following a lengthy civil war. The Zimbabwean government routinely insists Mugabe is in good health, but he is showing his age. In early 2015 he took a well-documented fall down the stairs, and later in 2015 he delivered the wrong speech at parliament. Though there are rumors about who would replace Mugabe, no clear successor is in place and Mugabe has asserted that he intends to run in 2018 . Even if he lives to 100, as he hopes, Mugabe will likely die in office.
It is not clear that dissent is growing within ZANU-PF. But that could be because former prominent party members have left to start or join opposition parties. Former Deputy President Joice Mujuru was removed from both the party and the government in 2014, and has since started Zimbabwe People First. Morgan Tsvangirai, who nearly bested Mugabe in the 2008 presidential election and served as prime minister through a power-sharing agreement until 2013, continues to lead the Movement for Democratic Change (MDC). Recently, a war veterans group publicly revoked its support for Mugabe.
On April 14, thousands of MDC supporters marched in the capital, Harare, calling for an end to Mugabe's lengthy rule and asking, "Where are our 2.2 million jobs?" The protest was the first of its kind in close to a decade, and was facilitated by a court's overturning of a police ban. Agitation on behalf of economic issues is justified: southern Africa's worst drought in decades is destroying crops and livelihoods, and Mugabe has asked for $1.6 billion in food assistance; Mugabe has uncharacteristically apologized for delays in the payment of civil servants' salaries; and a recent move to nationalize the country's diamond mines holds little promise of increased welfare for average Zimbabweans.
South Africa enjoys an outsize influence on and, through the South African Development Community, partnership with Zimbabwe. However, with the ruling African National Congress in turmoil and President Jacob Zuma under pressure to step down, South Africa has its own problems. Zimbabweans residing in South Africa recently protested at the embassy in Pretoria, demanding the right to vote in their home country's elections. China, Zimbabwe's biggest trading partner, has tightened its funding tap, such that Zimbabwe is looking to the IMF for the first time in two decades.
The risks to instability have only increased in the past year, as the warning signs become more prominent. Volatility and violence in Zimbabwe would affect the entire region, and with South Africa consumed by domestic affairs, regional leadership is not at its strongest. Drought-induced food insecurity has pushed other authoritarian regimes to the edge (and over) before. Needless to say, it would be wise to keep a close eye on Zimbabwe.
Tyler Falish is an intern for the Council on Foreign Relations Africa Studies program and a student in Fordham University's Graduate Program in International Political Economy & Development.