College 'Acceptances' Roll In for Rapper Lil B, the Based God Who Wants to Study Neuroscience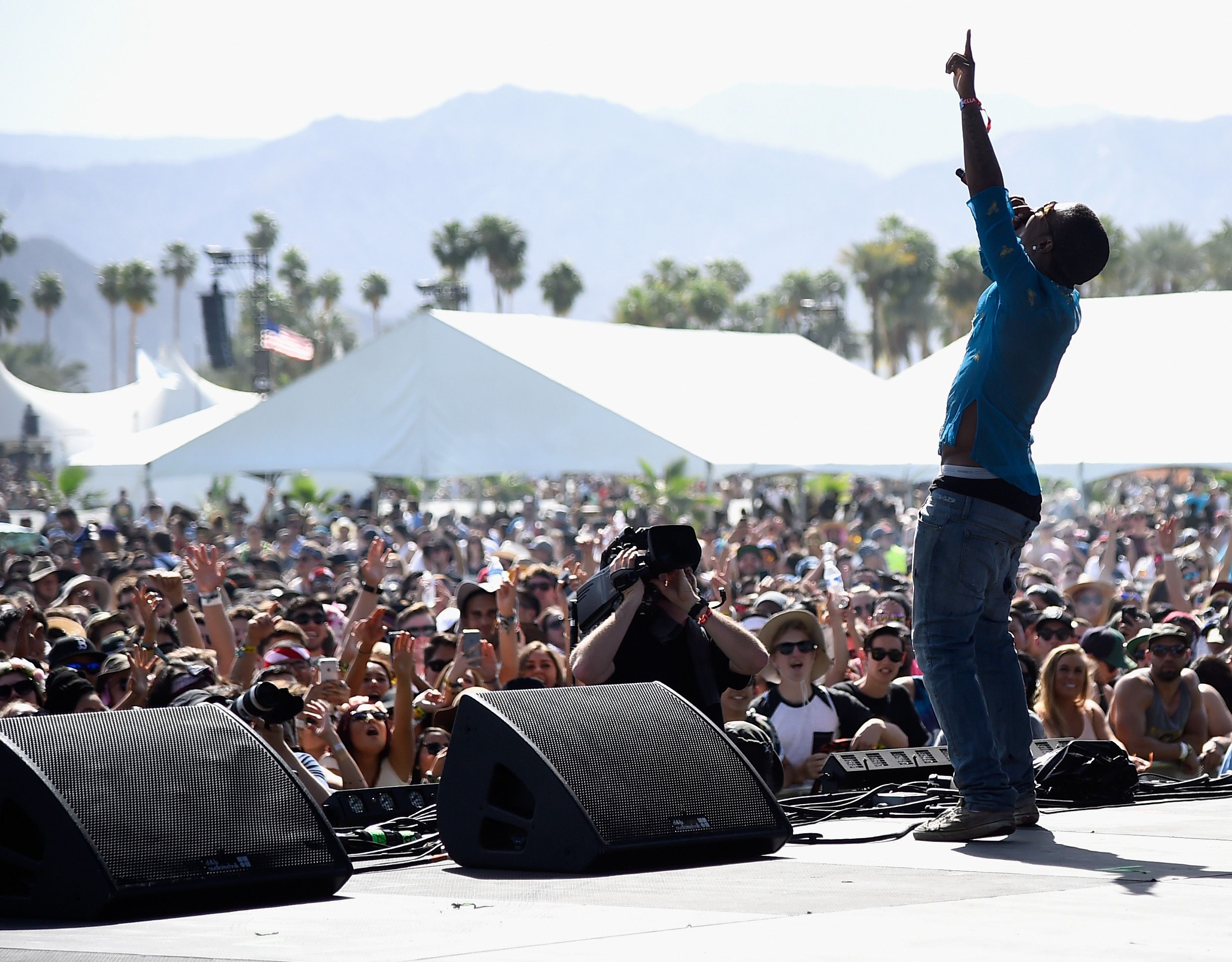 The Based God wants to go to college, and colleges apparently want him—even though the rapper says he didn't complete high school.
Students and universities were flooding Lil B's Twitter feed this week with suggestions on where the artist should go after he announced he plans to pursue higher education. It all started Thursday afternoon, when Lil B tweeted, "WHAT UNIVERSITY WHATS TO LET LIL B COME LEARN AT YOUR INSTITUTION? IM VERY INTERESTED IN SCIENCE AND BIO AND ALSO NUERO SCIENCE I WANT TO OFFER MORE TO THE AMERICAN PEOPLE AND GLOBALLY AS WELL AS ANIMALS WHAT UNIVERSITY WILL ACCEPT ME? I DID NOT FINISH HIGH SCHOOL!!!"
In true Lil B fashion, his all-caps message spread quickly. Schools like Pennsylvania State University, the University of Oregon, Butler University, the University of South Carolina, the University of Wisconsin-Madison, the University of Texas at Arlington and Brandeis University threw their metaphorical hats into the ring, linking him to their applications and boasting about their academic programs.
Most advised that Lil B first pass the General Educational Development test, or GED, in lieu of having a traditional diploma. Despite his Thursday tweet, it's not clear whether Lil B graduated—he told The Fader in 2015 that he hadn't finished high school, but that same year Berkleyside called him "an Albany High School grad."
In any case, he's ready for college.
"BITCH WE GOING TO SKU!" he soon tweeted, presumably using the slang term for "school" and not referring to Sri Krishnadevaraya University in India. "I NEVER HAVE BEEN SO MOTIVATED TO COMPLETE AND GET MY EDUCATION THANKS TO THE AMERICAN PEOPLE AND HUMANS FOR SUPPORT!! UNITY IS WHAT IS MAKING US GREAT AGAIN!!!"
The posts and conditional acceptances were still rolling in on Friday, as Lil B retweeted dozens of students and professors recommending their own schools. Even the Oakland Athletics, a Major League Baseball team, got in on the fun, offering Lil B a summer internship in social media.
Lil B, whose real name is Brandon McCartney, is no stranger to the college scene: The Based God has given lectures recently at the Massachusetts Institute of Technology, New York University and the University of Florida. But if he actually enrolls anywhere, he may find he's a little different than his classmates.
For one thing, Lil B is 28. There are about 11.8 million college and university students younger than 25 and just 8.1 million older than 25, according to the National Center for Education Statistics, so he'd be in the minority.
Hs net worth is also estimated at $2 million, which could mean he won't take out loans to pay for tuition like roughly 71 percent of his peers do.
And finally, his peers probably don't curse famous athletes, so he may need to find a new icebreaker.