Who Is Lil Dicky? Rapper's New Video 'Freaky Friday' Features Chris Brown, DJ Khaled, Kendall Jenner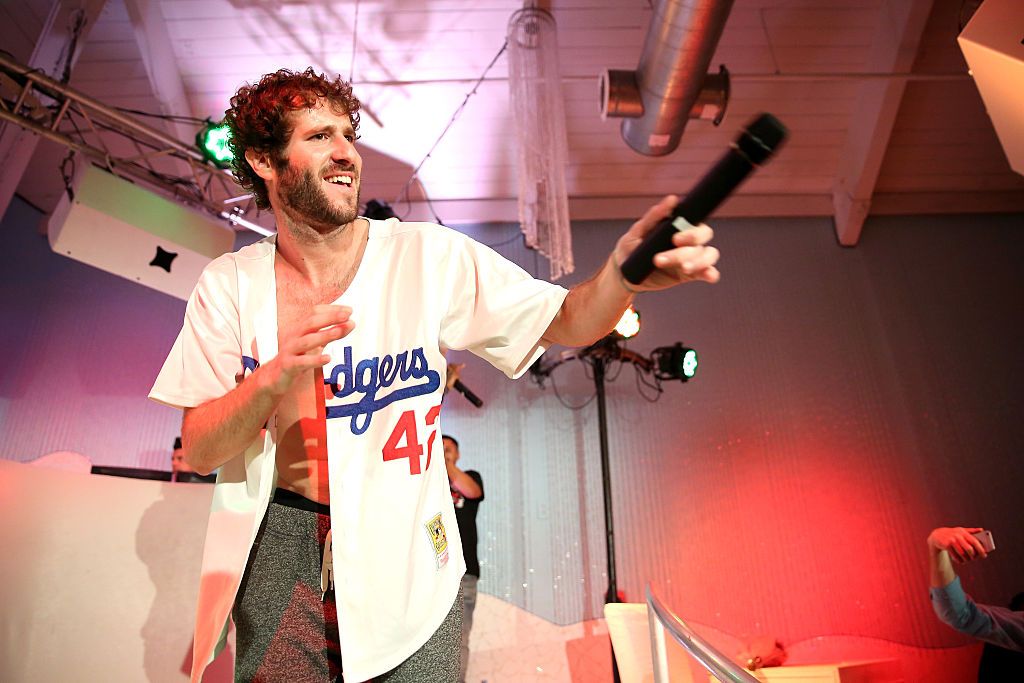 Many people might not know about Lil Dicky's music, but practically every collegiate has been bumping his debut album, Professional Rapper, since 2015.
On Thursday morning, the 30-year-old Jewish rapper, birth name Dave Burd, released a music video for "Freaky Friday," the first single off his upcoming, as-yet-untitled sophomore album. The video, like all of his previously released art, is a funny romp full of celebrity cameos. Directed by American Vandal's Tony Yacenda, the slick video assumedly had a high production budget—Lil Dicky's previous video, "Pillowtalk," also directed by Yacenda, was reportedly one of the most expensively produced videos in history.
The video begins with Lil Dicky wishing out loud in a Chinese restaurant (a nod to 2003's Freaky Friday remake) that he could somehow switch places with another pop star. His waiter overhears him and magically swaps Lil Dicky's body with Chris Brown's. From there, Brown pretends to be Lil Dicky inside his body, partying with sexy women and giving an admittedly lively and likable performance.
The only downside to video's antics is that most of its screen-time goes to Brown, a convicted domestic abuser who assaulted Rihanna in 2009. In fact, Brown's career has been marred with violent outbursts for years, and his 2017 album, Heartbreak on a Full Moon, was met with lukewarm reviews.
Lil Dicky was seemingly aware of the assault charge Brown pleaded guilty to. In the first verse of his new hit, Brown references his "controversial past." The full line says: "Ain't no paparazzi flashing pictures, this is great / Ain't nobody judging 'cause I'm black / Or my controversial past / I'm gonna go and see a movie and relax."
Though people probably didn't expect hard-hitting commentary from Lil Dicky's new track, it's worth pointing out he could have picked another singer—like, Miguel, Drake, Trey Songz, or Jeremih—without having to change his comedic lyrics.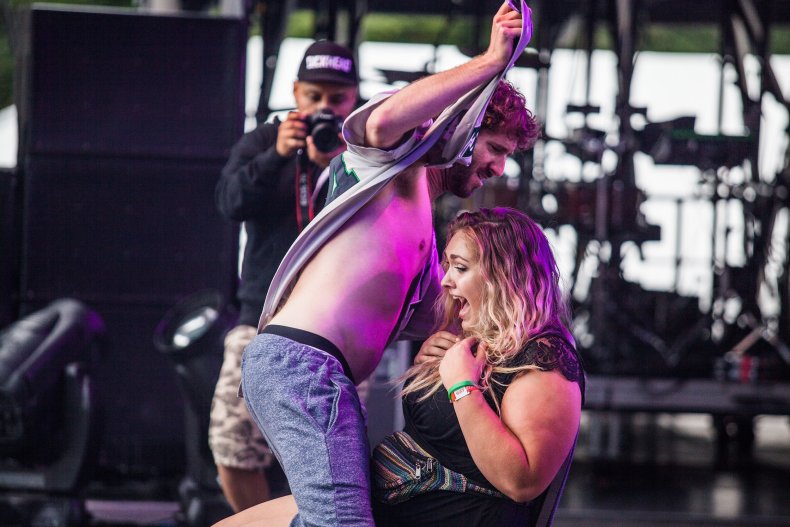 So, who is Dave Burd, aka Lil Dicky?
Lil Dicky, a 30-year-old former advertising copywriter from Greater Philadelphia, began his rap career with a mixtape, So Hard, in 2011. In 2013, he went viral with a rap video titled "Ex-Boyfriend."
The music video, which riffed on Lil Dicky's feelings of emasculation, racked up 1 million views within 24 hours of being uploaded to YouTube. In 2015, his single "$ave Dat Money," featuring Fetty Wap and Rich Homie Quan, went platinum, and his first studio album, Professional Rapper, debuted at No. 7 on the Billboard 200 charts.
Perhaps because of his background in advertising, Lil Dicky always packs his videos with cameos from A-list hip-hop figures. His videos have included T-Pain and Snoop Dogg. That means "Freaky Friday," which features Ed Sheeran, DJ Khaled, and Kendall Jenner, in addition to Brown, is typical for him.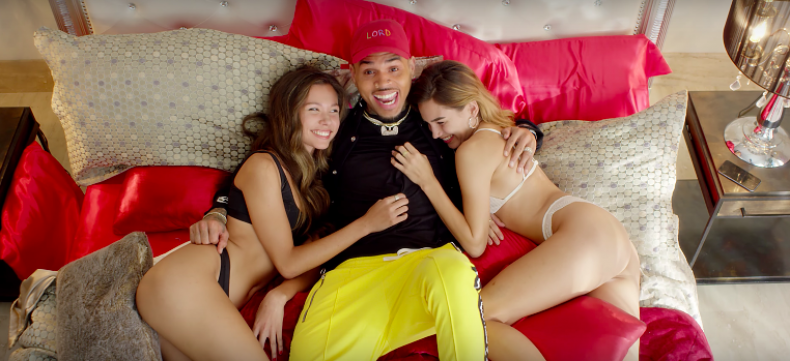 Still, it might be hard for some to forgive Lil Dicky's for having Brown in his video, considering his past as a convicted abuser. Viewers watch Brown wake up in a lavish bedroom surrounded by models, and he appears onscreen with a bevy of nameless women throughout the rest of the video.
And Rihanna wasn't the only person that Brown allegedly assaulted. Model Karrueche Tran, who Brown dated on-and-off while also dating Rihanna in the late 2000s, still has a restraining order against him. In 2017, when Tran was in court attempting to get the restraining order, she played several voicemails from Brown, who audibly threatened to "beat the shit out of her."
As for Lil Dicky, he hasn't announced a release date for his second album, but he's reportedly been developing a TV show as well.