'Lil Guy About to Be So Confused': Bird 'Hops on' 8-Hour Flight to U.S. in Viral Video
A video has gone viral after a woman shared footage of a bird flying freely around the cabin on a recent international flight to the United States.
"Bird stuck on our 8 hour flight from Europe," TikToker @totallychillfemale wrote over the video that has been viewed over 6 million times. "Lil Guy about to be so confused."
She wrote in the caption that the bird "hopped on" in Belgium and is "going crazy," on the long flight.
In August, footage of another feathered stowaway went viral on TikTok after a pigeon made its way on a plane gearing up to take off from Newark International Airport in New Jersey.
Flight attendant Arina Bloom posted the video to TikTok sharing that after initially spotting the bird on board, the flight crew lost sight of it was unable to locate it, Newsweek reported.
The mayhem delayed the flight, which was on its way to Greece, an hour and upon landing the flight attendant had three theories as to where the bird might have ended up: "1. He left the plane in Newark. 2. He flew to Greece. 3. He might still be on the plane."
In the video posted by @totallychillfemale, whose first name is Brooke, the bird is seen flying around the cabin before landing and perching near the overhead baggage compartments.
"[M]id-flight the pilot got on the intercom and said, "uhhh if you let your bird out, can you please push your call button," Brooke wrote in the comment section of the video.
Over 12,000 comments have popped up below the video since it was first posted on Monday, filled with people poking fun at the incident as well as expressing empathy for the little passenger.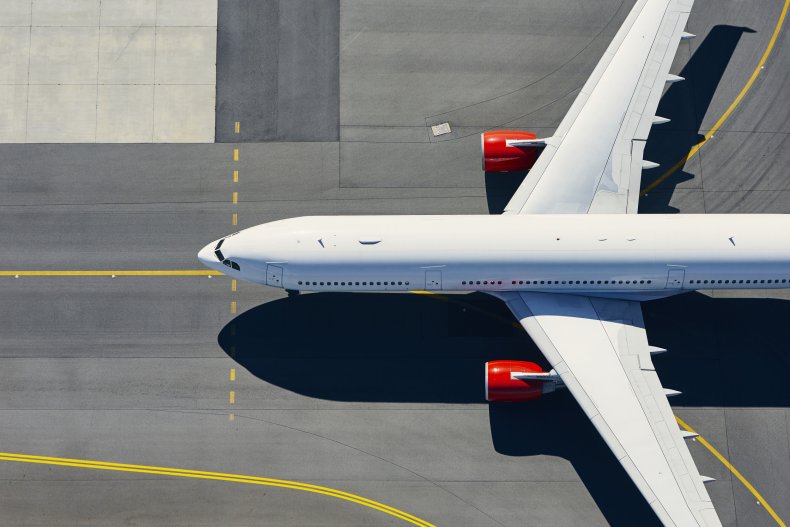 "Imagine him standing in line at customs," one commenter wrote.
"[H]olding his little passport so nervous," Brooke responded.
"[G]uys he's just studying abroad," another commenter added.
"The things birds will do these days for duty free shopping," another person joked.
Others wondered if the airline flew the bird back to Belgium.
"Why am I sad for it," one commenter wrote. "[I]t's gonna be so lonely without [its] pals."
"[I] started tearing up bc [its] whole family is in [B]elgium and it's gonna get off and have to make new friends," Brooke responded.
It is not clear based on the video which airline Brooke is flying nor is it clear what events led up to the bird being on the eight-hour international flight.
Newsweek reached out to Brooke for comment.