Officials in Boston Suburb Blame Lil Nas X for 'Old Town Road' Street Signs Repeatedly Getting Stolen
Officials in a Massachusetts suburb are blaming Lil Nas X and his record-breaking hit "Old Town Road" for a unique crime wave: Someone keeps stealing the street signs for Old Town Road, a tiny lane in bucolic Wellseley, located about 15 miles from Boston Common.
The out rapper made history this spring with the song, which has reaimed atop the Billboard 100 for a record-breaking 18 weeks. The actual Old Town Road, however, is a mere 600 feet long. Still, signage for the road has been stolen at least six times in the past four months, leaving behind only "metal stumps."
"It's mounted on the post, so if someone wanted to steal just a sign, they would have to take a hacksaw and saw it off at the top of the post," Stephanie Hawkinson, the town's communications project director, told the Boston Globe. "But since it's about 12 feet tall, it would require a ladder. So they actually saw at the base and then take the whole thing."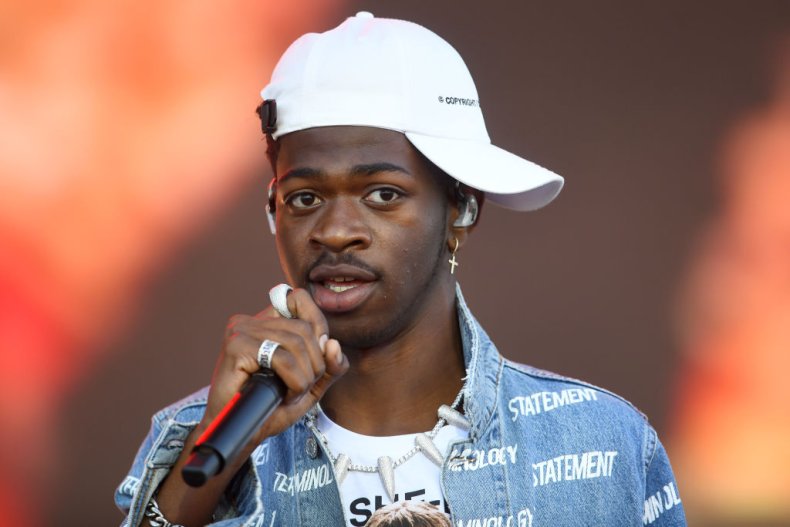 The Wellesley Department of Public Works told The Swellesley Report it believes the culprits are just pranksters, "but it costs the town a lot of time and money to locate, repair—and where the signs and posts are damaged—replace, and reinstall the signs."
A new street sign in Wellesley can run anywhere from $100 to $150, or up to $680 including labor.
But, Hawkinson says, there can be more serious consequences—especially if firefighters or EMTs get lost. "[It] could mean life or death for someone in need. I know it sounds dramatic, but it's a very real and frightening possibility."
Nearby suburbs Holliston and Walpole also reportedly have streets named Old Town Road, but it's unknown if they've been pilfered. A town in Canada has found a lucrative way to combat the problem: Sicamous, British Columbia, has responded to several thefts of "Old Town Road" street signs by selling replicas for $25 each plus tax.
"We're all about having fun in Sicamous and our motto is "Live More," so rather than focus on the negative that some signs have disappeared, we thought it would be more fun to offer up a re-make of the signs for purchase!" Amanda Passmore, a representative for the city, told the Daily Hive.
Officials in Wellesley are reportedly just waiting for the song to dip on the charts before replacing the lost signs.