Lil Nas X is receiving accolades for his appearance on HBO's The Shop, where he opened up about his decision to publically share his sexual orientation earlier this year.
In the second episode of the show's second season, the "Old Town Road" rapper was asked why he felt was it necessary to come out as gay in today's world, to which actor and comedian Kevin Hart quickly responded, "He said he was gay! So, what?"
Hart, who was hospitalized Sunday after sustaining back injuries in a car crash, is now getting backlash for appearing to downplay the rapper's experience.
"I'm growing up to hate this s—t [homosexuality]," the 20-year-old rapper told television program creator Paul Rivera and a seemingly perplexed Hart.
"Hate what?" Hart asked the young musician twice. "Hate what?"
"Homosexuality, gay people," the rapper replied. "Come on now. If you really from the hood, you know," the continued, after the comedian continued to question his response.
This is not the first time Hart has been viewed in connection with anti-gay sentiment. In December, the 39-year-old comedian resigned from his job hosting the Oscars host after "insensitive" remarks he made about the gay LGBTQ community resurfaced online.
"I sincerely apologize to the LGBTQ community for my insensitive words from my past," Hart tweeted after announcing he would not be hosting the 2019 Academy Awards.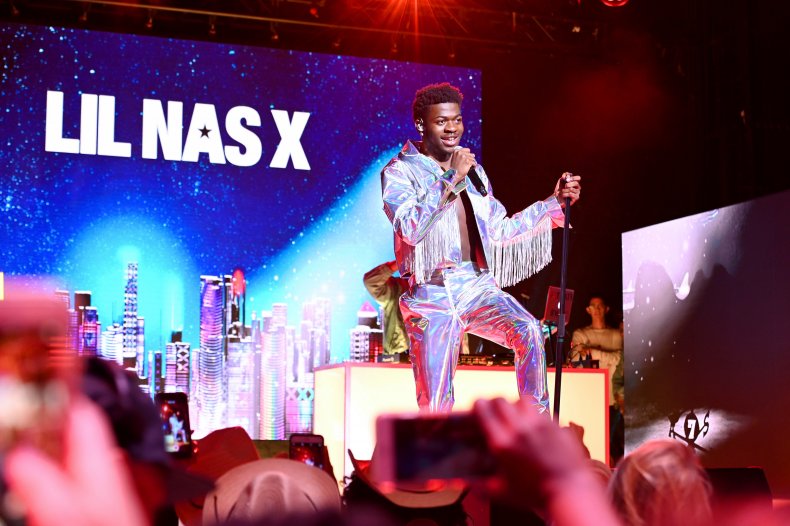 Before the end of the episode, Hart told Lil Nas X — born Montero Lamar Hill — that he should "in no way, shape, or form" not have he have to justify his sexuality. However, viewers of Tuesday's now-viral clip from that episode have taken to social media to call out the comedian, describing his response as "homophobic" and "gaslighting."
In a now-deleted tweet, artist and activist Bree Newsome Bass wrote, "This is another example of gaslighting. Why ask if it's a big deal someone's gay when you've written jokes about it being a big deal? This is something people do all the time. Stop being homophobic & then gaslighting the people who experience the violence of homophobia." Others echoed her sentiments.
Meanwhile, many are applauding the young musician, whose collaboration with Billy Ray Cyrus spent a record-breaking 17 weeks on top of the Billboard Top 100 earlier this year.
Lil Nas X publicly announced that he was gay in late June. "Some of y'all already know, some of y'all don't care, some of y'all not gone [f*ck with me] no more," he tweeted to his followers on June 30. "But before this month ends I want y'all to listen closely to c7osure."
His first EP, 7, was released on June 21. He currently has more than 1 billion streams on Spotify, and more than six million followers combined on his Twitter and Instagram accounts.