Lil Nas X Takes Over as Twitter CEO For a Day and Everyone Asks Him to Remove Nazis, White Supremacists
"Old Town Road" musician Lil Nas X announced he was taking over Twitter Friday, and many of the social media site users have a special request. Users, including celebrities, asked the singer to remove all white supremacists and Nazi's from the platform, a jab at Twitter's real CEO, Jack Dorsey.
Users have previously slammed Dorsey for being slow to ban hate speech, and for giving a verified platform to voices that promote violence and segregation. In November 2016, the app was responsible for allowing white supremacists to share their messages through promoted tweets on the platform. Dorsey did apologize for the mistake at the time, but that hasn't dissuaded social media users.
Friday tweets encouraged Lil Nas X to take a stand and change the platform for good in his day as CEO, but the country rapper didn't exactly oblige. In his announcement Friday morning, the musician said everyone must "nae nae or be at risk for account suspension."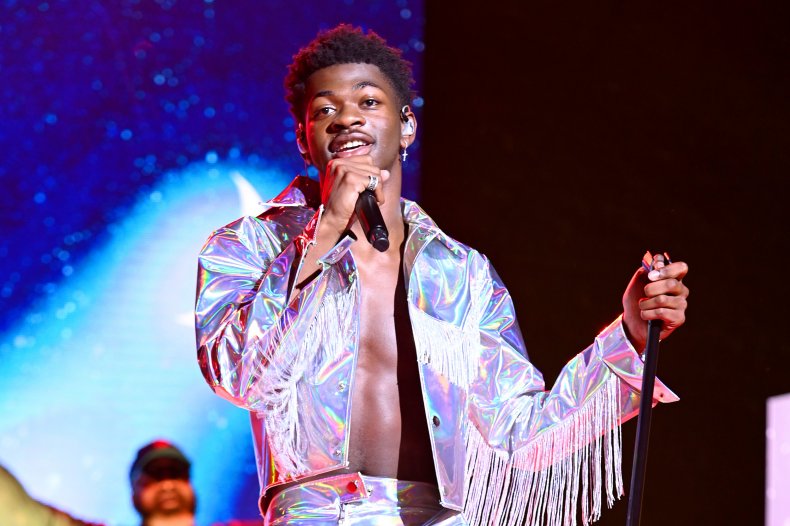 Normal Twitter users came together with celebrities and government employees to ask the musician to make a change. Comedian Seth Rogen was the first big name to speak out about white supremacy, and ask Lil Nas X to change Twitter's allowances.
"Maybe do something about all the white supremacists he verified and therefor amplifies?" he wrote. In responses to Rogen, some asked for Lil Nas X to un-verify President Donald Trump, while others asked him to take a loop at the deep left, and take care of outspoken Liberals.
Most, though, seemed to run with the idea of banning white supremacy and Nazi-involved Twitter users.
Lawyer and Pennsylvania House Representative Brian Sims also chimed in. "Finally someone might do something about the insane racism, homophobia, transphobia, and xenophobia that @Twitter refuses to address," he wrote in reply to Lil Nas X. "Also, please create an 'edit' function and trash the new platform update! Thanks."
Lil Nas X has not responded to any comments about the controversial Twitter users. Dorsey also didn't comment, beyond stating that Friday hosts a "CEO Remix." Twitter users also hounded Dorsey with statements implying Lil Nas X may be able to make changes Dorsey is incapable of doing.