Lil Nas X's 'Satan Shoes' See 146% Markup on eBay After Selling Out in Minutes
Despite facing criticism from many, rapper Lil Nas X's "Satan Shoes" are seeing almost a 150 percent markup on eBay.
On eBay, the shoes, which were designed by MSCHF and feature a pentagram pendant, a Bible verse about Satan's fall from heaven and a drop of human blood, are selling for prices ranging from $2,500 to $10,000. The shoes were initially released at a selling price of $1,018, indicating a 146 percent markup for those being listed at $2,500.
MSCHF released just 666 pairs of the shoes on Monday and within minutes, all were sold out, prompting many to list their orders on resale sites like eBay.
Several of the listings were priced around $2,500 to $3,000, while some others were listed at $5,000 and $10,000 on eBay. According to eBay, several of the shoes have already been purchased at a higher resale price, with the highest known price of $2,999.99. (One buyer asking $4,000 accepted a best offer, the amount of which is unknown at this time.)
Newsweek reached out to one of the sellers listing their price at $2,500 for comment but did not receive a response in time for publication.
The increased resale price of the shoes comes shortly after Lil Nas X, MSCHF and Nike faced backlash following the announcement of the shoes.
Former NBA champion Nick Young wrote on Twitter, "My kids will never play Old Town road again.. I'm still debating about wearing @Nike after this come nike a drop of blood for real."
Popular evangelical pastor Mike Burns wrote that the release of the shoes "is a reason why we Christians must be prayed up ready to battle in the spirit with the Voice of the Holy Spirit."
"This is evil & heresy and I pray that Christians rise up against this," Burns' tweet added.
South Dakota Governor Kristi Noem also chimed in, providing her opinion on the release of the shoes.
"Our kids are being told that this kind of product is, not only okay, it's 'exclusive.' But do you know what's more exclusive? Their God-given eternal soul," she wrote in a tweet. "We are in a fight for the soul of our nation. We need to fight hard. And we need to fight smart. We have to win."
Shortly after Noem's tweet, Lil Nas X, known for his "Old Town Road" song, responded, writing, "ur a whole governor and u on here tweeting about some damn shoes. do ur job!"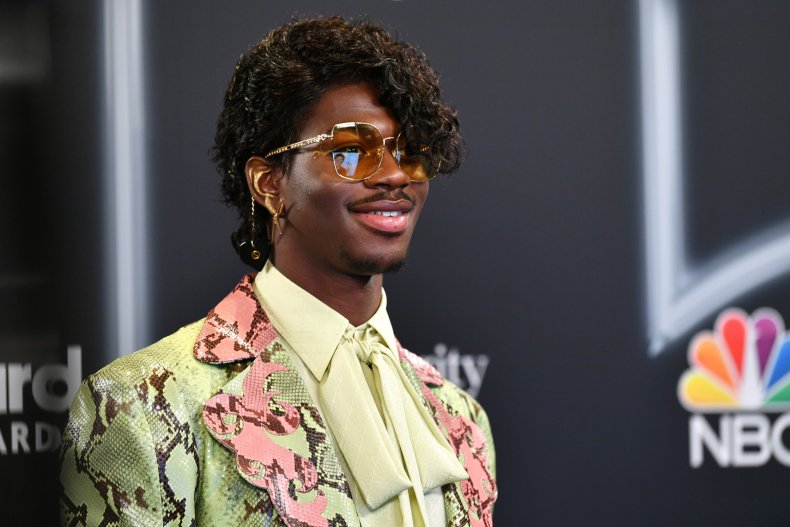 While many, such as Young and Burns, pointed their criticism in part toward Nike, the company wrote to Newsweek and said, "We do not have a relationship with Lil Nas X or MSCHF. Nike did not design or release these shoes and we do not endorse them."
Newsweek reached out to MSCHF for comment but did not receive a response in time for publication.