Chicago Rapper Lil Reese Shot in the Neck in His Car, In Critical Condition
Chicago rapper Lil Reese is in critical condition in hospital after being shot in the neck while in his car on Monday afternoon.
Lil Reese—real name Tavares Taylor—was involved in a shooting at a busy intersection in Markham and Country Club Hills, Illinois, WGN-TV reports.
Police were called to 167th Street and Pulaski Road at around 2:30 p.m. local time after witnesses said they heard around 12 gunshots during a shootout at the intersection. A car carrying Lil Reese was being chased by another car, said witnesses. The driver of the other vehicle got out of their car and shot Lil Reese with a small rifle.
Country Club Hills police said they found a vehicle with fresh blood in and around the driver's seat and on the ground outside the car door when they arrived at the scene.
Lil Reese was initially taken to the emergency room at Advocate South Suburban Hospital in Hazel Crest, Illinois, to attend to the gunshot wound to the neck, reported ABC7 Chicago. He was later transferred to Advocate Christ Medical Center in Illinois.
Officials at Christ Medical Center told ABC 7 Chicago that the victim is in critical condition.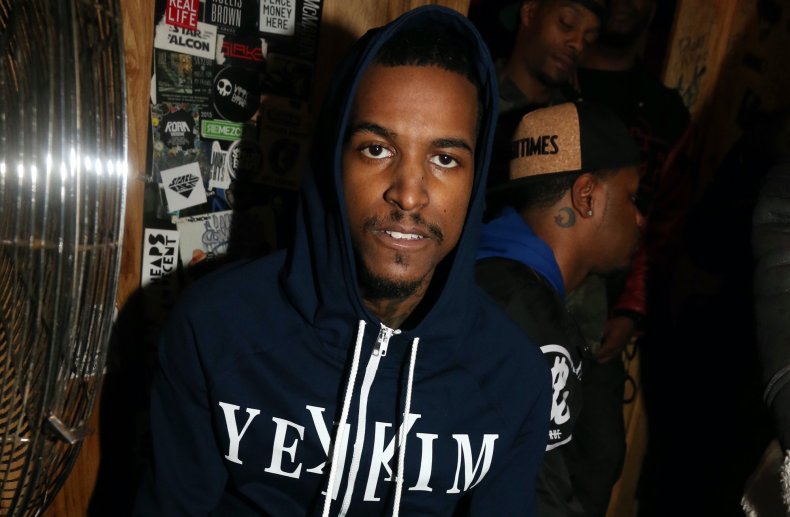 Police are looking for a car belonging to the suspect. It is described as a Chevy Malibu in either white or gray with tinted windows. The vehicle has a Wisconsin license plate. Wisconsin is about 300 miles north of Illinois.
Who is Lil Reese?
Lil Reese, 26, is known for drill rap, which heavily utilizes trap beats.
Reese featured on the 2012 Chief Keef song "I Don't Like," which reached No. 73 on the Billboard Hot 100.
The rapper signed with the record label Def Jam in 2012 but later confirmed he had left the major recording group.
Lil Reese has had his own run-ins with the law including an April 2013 arrest on charges of criminal trespass, mob action and battery stemming from an incident in February 2012.
In October 2012, footage emerged online of a man purported to be Reese assaulting a woman. The footage shows a man entering a residence, the two people arguing, and then the man punching the woman. In a tweet at the time, Reese said the video was "from years ago," reported the Chicago Sun-Times.
"The haters tryna see a mf Dwn lol Dey gotta b broke and bored wanna upload sum s--- from years ago damnn we winnin it's 2 late...#3hunna," wrote Reese.
Reese has also faced charges of driving without a license and without insurance, and pleaded guilty in 2010 to burglary charges, according to the Chicago Tribune.